Top wonderful places in Vietnam which are under the travel radar

With the incredible landscapes, from the limestone karsts of Ha Long Bay to the braided waterways in the Mekong Delta, Vietnam has the power to attract any heart. But if the "popular version" of this charming land has been so familiar with you, let us take you to a Vietnam you didn't know.
Mount Lao Than (Lao Cai Province)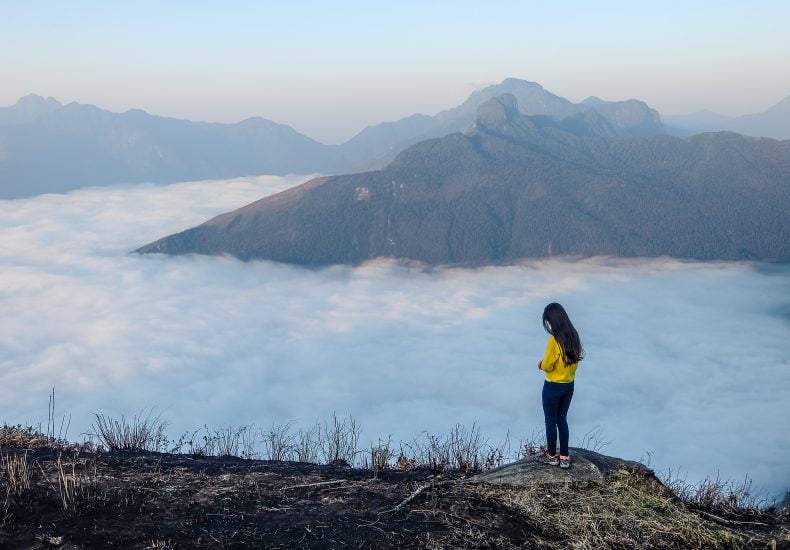 The 2800-meter high mountain of Lao Than in Lao Cai Province is a sought-after campsite and is literally heaven for trekkers. After two days and one night of climbing the rocky pathways, you reach the summit of Lao Than, one of the highest mountains in Northern Vietnam. There, you will be able to stand in a sea of clouds, taking in the breathtaking view of the Northern highlands while savoring a well-deserved cup of hot tea.
Water Land (Khanh Hoa Province)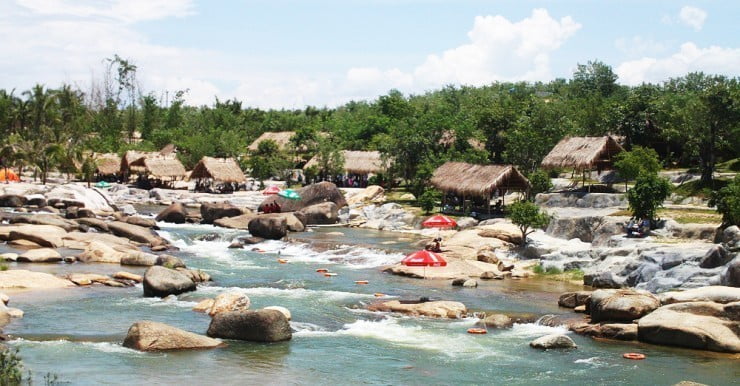 Located 20km from Nha Trang city, Water Land is a natural park and resort complex perfect for families and groups of friends who want a short retreat in the midst of beautiful natural landscapes. Unknown to many, it has the biggest cherry blossom garden in Vietnam.
Tam Chau Tea Terraced Fields (Lam Dong Province)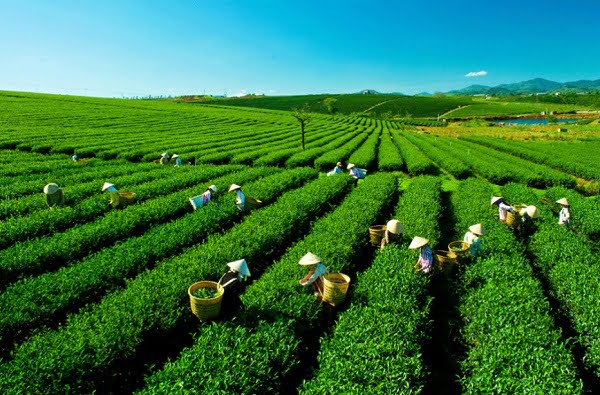 Tam Chau is the biggest tea terraced field in South Central Vietnam. Since it's just opened for tourism very recently, Tam Chau is still largely undisturbed and offers a fresh experience of Vietnamese tea culture for both local and foreign visitors. You should visit the place at the break of dawn to see firsthand the translucent dewdrops glistening on fresh tea leaves and to enjoy the early breeze that carries an exquisite aroma of freshly ground tea.
Po Long Garai and Po Rom ancient Hindu Temples (Ninh Thuan Province)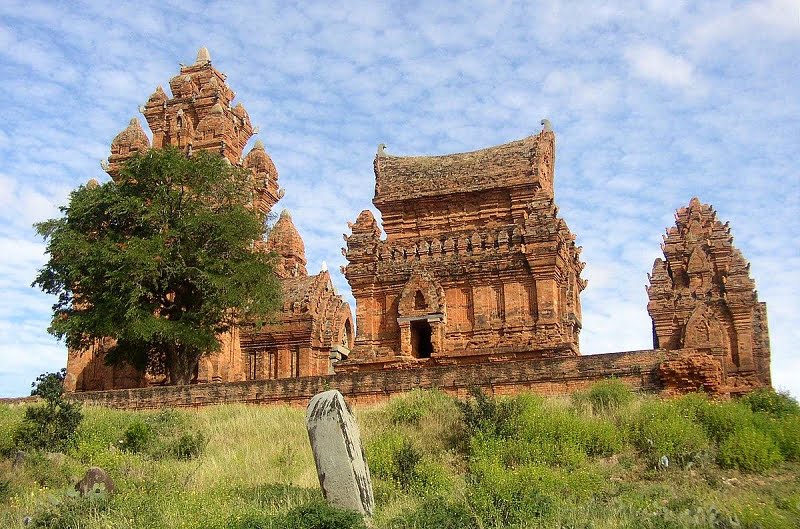 The sandy province of Ninh Thuan saw the glory days of the Champa Kingdom as one of its main territories. Today, it is home to the Cham descendants and magnificent Cham relics, such as Po Long Garai and Po Rom ancient Hindu Temples. Unlike Cham relics in other Cham territories along the Central Coast, Po Long Garai and Porom were the most complex and extensive remnants of Cham architecture that luckily remain in their primitive state today. If you're interested in the history of the Cham people and their mysterious architecture techniques, this is the place for you (be ready to climb hundreds of stairs though!).
Tram Chim National Park (Dong Thap Province)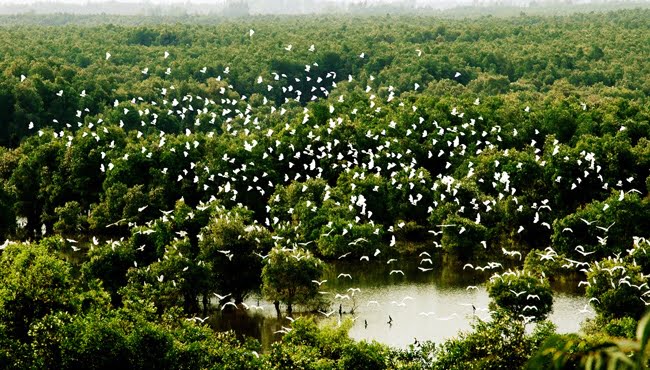 Tram Chim is the biggest birds reserve and education center in Vietnam. There, you will be amazed at the rich biodiversity across 7,600 hectares of wilderness, as well as the number of bird species that thrive there. Besides the natural habitat of the birds, you can glean some insights about the active efforts of local authorities and the science community in protecting endangered species. Don't forget to hang back until sunset to watch thousands of cranes soaring overhead.
Ban Gioc Waterfall (Cao Bang Province)

Ban Gioc Waterfall lies at the border between China and Vietnam, in Cao Bang Province, North Vietnam. The grand waterfalls, therefore, is divided into two parts – Vietnam and China. Experience straddling two countries at once at the breathtaking nature spot.
Let Us Help You Plan Your Vietnam Trip.
Don't let the planning stress you out. Tell us your travel ideas and our travel advisors are very glad to give you suggestions and guidance for your trip planning. We can tailor-make your trip according to your interests and requirements, and help to create the best Vietnam vacation for you.