Top Unique Things To Do In Vietnam

The landscape is outstanding, the locals are welcoming and the food is so beautiful in every meaning. There is so much to discuss about Vietnam. But what makes this country unique is an innumerable amount of incredible experiences and unique things to do here. In this article, we are happy to share with you our top list which, we think, will soon appear in your own Vietnam favorites.
Getting down Hanoi Old Quarters, then Get lost!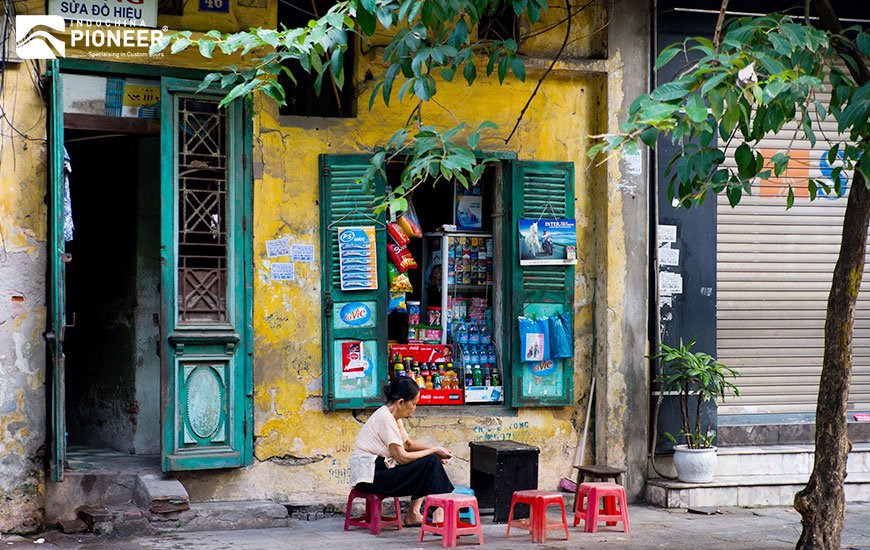 Hanoi- the heart of Vietnam- will be both the most complicated, vibrant and perfect combination that every traveler has ever observed in their lives. You can experience here, both the past and the modern life, the most "party" party and the tranquility, the simple local life and the luxurious breathe. And one of the most fun things to do when visiting Vietnam's capital city is simply to walk the streets and get… lost. Each street has its own meaning, its own "culture" and its specific purpose, with every shop on the block selling the same thing. You will find a "book street", a "household appliances street", or even (why not?) an "underwear street". You can stop off to buy a t-shirt, a fresh bread roll or something a little more daring, and whatever it is, a few hours in the old quarter is good for the soul. Then wait until the evening to get lost, that's when the old town really comes alive. You will find the Old Quarters are somehow connected by a mystery and magical way. "The connection" may be a super-small but attractive alley, which contains some best street food vendors, or an awesome night club, who knows?
Buying a cheesy T-shirt and wear it with pride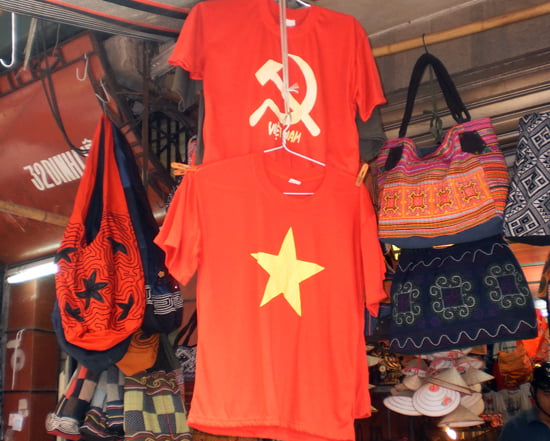 You may not want to caught dead walking down in your homeland street wearing some kinds of T-shirt said USA or Australia with funny basic color and your country map on it. But in Vietnam, you can wear all Vietnam souvenir t-shirts with such pride. And there are many slogans for your selection, they may be "iPhở" in steading of "iPhone", or "Vietnam 2017" or "Good morning Hanoi", "Hanoi Beer" or anything else. The fact that it was about 100% humidity and you will find yourself changing clothes about 3 times a day was a great excuse to keep buying new t-shirts. But that's fine, especially one T-shirt may cost only one or two bucks.
Trying a glass of the world's cheapest beer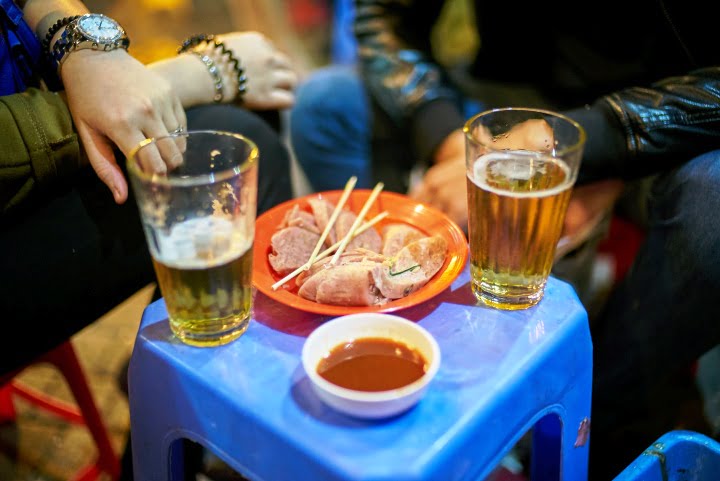 While being at the home of famous Bia Hoi- the cheapest and the most awesome beer in the world, to refuse to try is absolutely a crime. With around 20 cents per giant glass, you are able to drink all night and end up with a bill of a maximum of 5 dollars. The beer is brewed locally every day (which means it's totally fresh) and is a perfect drink on a hot summers day. Best tasted while sitting on a small plastic chair on street corner, such as Beer Corner in Hanoi but can be found all over the country if you look hard enough.
Lighting a lantern in Hoi An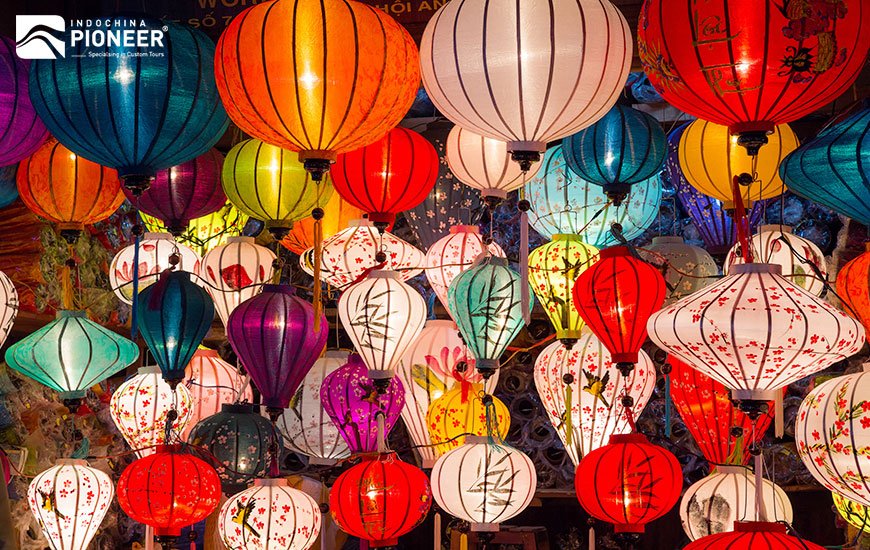 Lying along the banks of Thu Bon river, the ancient town Hoi An is so pretty with numbers of older houses and full of color coming from the lanterns that it can be difficult to believe it's all for real. You can enjoy the feeling of being in an old-school romantic movie by buying paper lanterns on the main bridge or anywhere along the river, lighting them and setting them to sail down the river. Walking through the pedestrianized streets, which smell of incense and fresh flowers (that grow up the side of the ancient buildings), then lighting a lantern and watching them go with the river flows, you get the immediate feeling you are in a very special place.
Shopping in a… Mekong Delta's traditional boat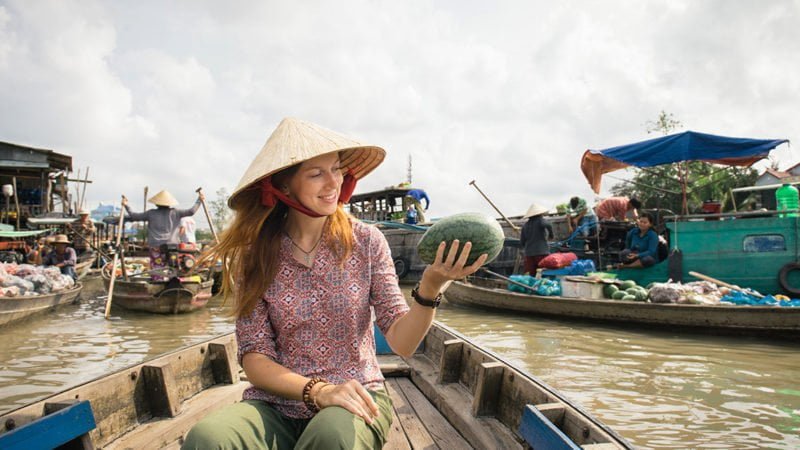 Shopping in Vietnam is one of the things you definitely don't want to miss while visiting the country. Here are lots of market types such as countryside market, highland market, and especially the floating market. Let's enjoy a shopping session in a Mekong Delta's traditional boat, wearing a cone hat, floating through the narrow waterways, buying a coconut or have a quick meal on a floating restaurant. This is definitely the moment that you must say: "Wow, Vietnam!"
Touring Hue's Imperial City in a carriage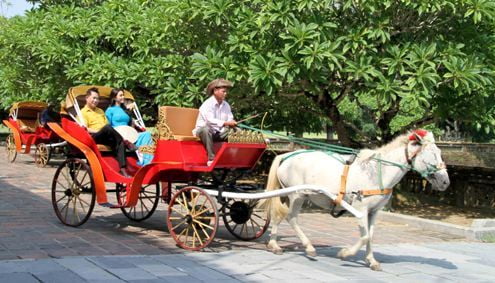 If you want to know how the feeling of a time traveler is (anyone in us is dying to know that!), so let's take a visit to Hue. The old capital of Vietnam- the imperial city could take you back thousand years ago to Vietnamese latest Feudalic Kingdom with its grandeur of the royal mausoleums and famed cuisine, which was created for the palates of past emperors. And one of the most exciting feelings is touring the city inside a traditional (and elaborately decorated) horse and carriage. What a real royal feeling! So you can understand better your Elizabeth Queen now, our UK fellows.
Getting a fashion lesson in Highland Towns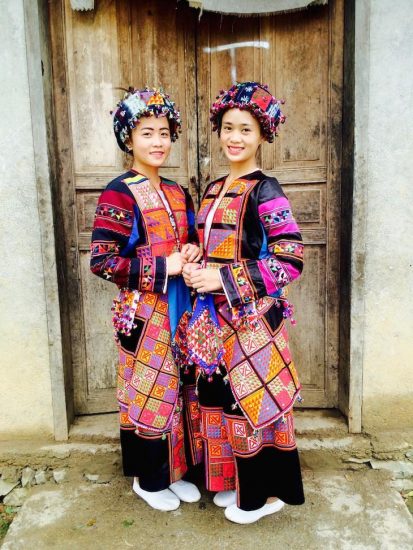 You think you are a fashionista? So you need to take a visit to the highlands of Vietnam, to experience the cultural ethnic costumes which are more creatively crafted and indigenously inventive than those so-called couture designers in Paris. Do you think you can mix an outfit with these amount of layers and colors like the picture below, but still look so fashionable?
Let Us Help You Plan Your Vietnam Trip.
Don't let the planning stress you out. Tell us your travel ideas and our travel advisors are very glad to give you suggestions and guidance for your trip planning. We can tailor-make your trip according to your interests and requirements, and help to create the best Vietnam vacation for you.