Top reasons to put Southern Cambodia on your travel list

The amazing Angkor complex is the main reason attracting travelers from all over the world to Cambodia. However, it is not all about this country. If you head to the south, the Kingdom of Wonder will reveal a different side which can really amaze you, with beaches on tropical islands, the rich culture, and history in the mainland.
And here are all the reasons to put this region of Cambodia on your travel radar.
The sleepy riverside town of Kampot is wonderful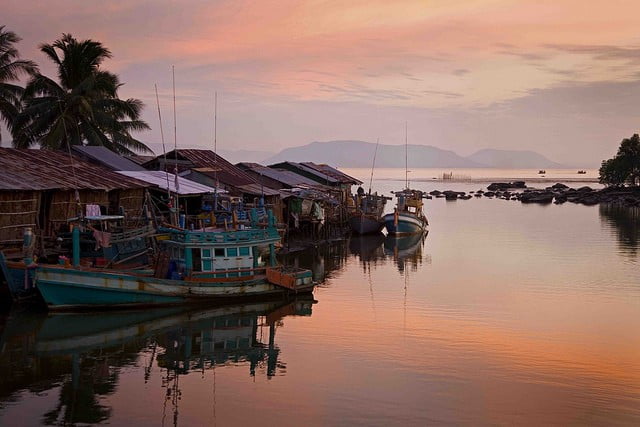 The sleepy riverside town of Kampot is an interesting combination of old French colonial buildings and Chinese style shophouses. This a perfect place for you to enjoy a slow pace life, spending hours wandering the streets spotting architecture, drinking coffee or eating in one of the many restaurants and cafes on the riverside. You also can take a river cruise to admire the spectacular sunset view or immerse yourself in the unique culture and laid-back lifestyle during your Kampot stay in the Cambodia trip. The streets of Kampot are quiet and peaceful but the bustling local market gives you a real glimpse into local life, as well as being somewhere to spot many of the locally grown fruits such as the infamous durian which the area is famed for.
Bokor Mountain National Park is stunning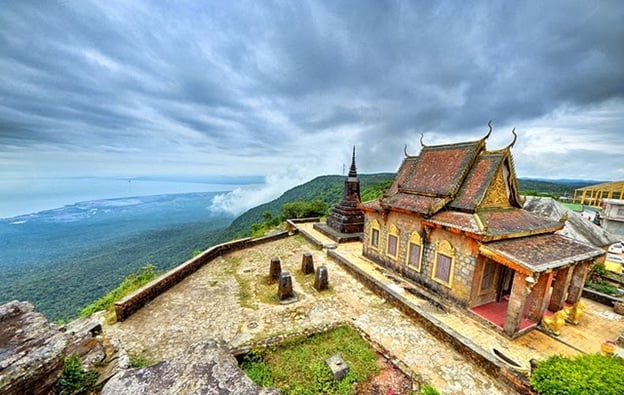 Like a lot of tourist attractions in Cambodia, there is a dark past to this top sight to see in Southern Cambodia, but there are many other reasons to visit also. Bokor Mountain National Park is home to part of the last remaining rainforest in Cambodia with pristine forest, plants galore and even rare sightings of wild animals like tigers, leopards, and elephants (amongst many other rare and endangered species).
You will find here the Popokvil waterfall providing a humbling experience in the rainy season with tea-colored water (stained by organic matter in the water) gushing down over the rocks with a dramatic force. And you also can't miss a hill station built by French colonists. The hill station was abandoned after the Khmer Rouge took power in the 1970s and occupied many of the buildings whilst the regime was in power. The remains of the buildings, crumbling and derelict, can still be seen today and as misty clouds of fog drift in off the mountainside, the eeriness of the abandoned Bokor Hill Station can be fully felt. The views are legendary and on a good day, you can see down across the rainforest canopy for miles until the sea, almost forgetting the more sinister times from the past.
Kampot pepper is said to be one of the best in the world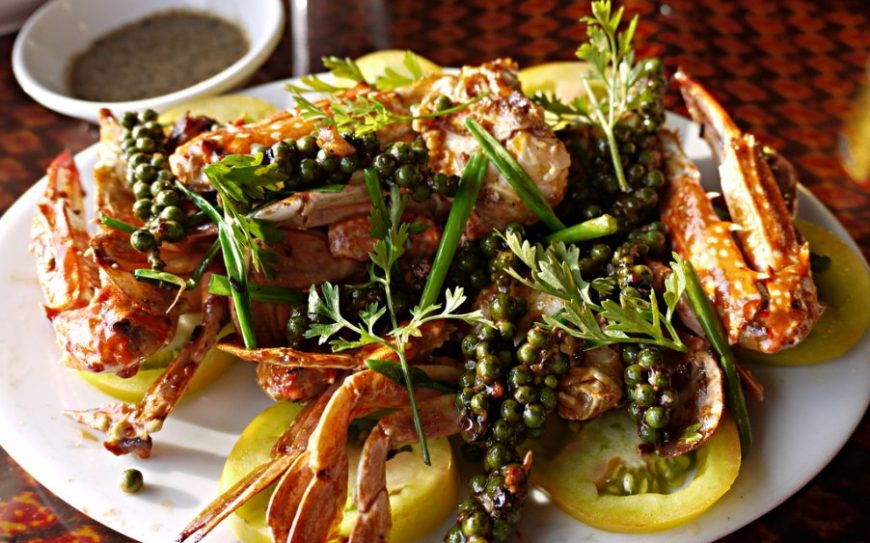 Buying Kampot pepper should be on every 'thing to do' list whilst in any Cambodia tour and what better place to do it than at the source, from one of Kampot's many pepper farms. Awarded 'Protected Geographical Indication' by the EU to prevent fakes being sold in EU Member Countries, this spicy seasoning has long been famed for its quality.
Chefs around the world extol its virtues, as they have been for years since the spice first became popular abroad during the French colonial times. It is said to have floral tones with hints of eucalyptus alongside its fiery flavor.
Now there are many excellent quality farms where you can see the pepper growing and also shops selling their products; look for those with organic certification which are ethically sourced with farmworkers being paid a fair wage for the best pepper that money can buy.
Kep has a seriously sleepy seaside resort
If you think Kampot is sleepy when you visit then Kep is practically comatose, it's one of those places where the sleepiness of the atmosphere hits you as soon as you step onto the promenade. It's become famous for selling fresh crab cooked in Kampot pepper to hoards of people who visit just for this reason. However, if this isn't your thing then you'll still find enough to make you glad you spent a little time here.
It used to be the seaside hangout of wealthy French citizens in Cambodia as well as others who had money, who would all visit to escape the heat of the city and enjoy life at a more relaxed pace. However, after the occupation of the Khmer Rouge and the ongoing civil war in Cambodia, most of the sophisticated modern villas fell into disrepair, subject to looting and dereliction. Today, their crumbling empty shells, covered in green moss and overgrown tropical plants stand as an eerie reminder of times gone by.
Like a lot of other places in Cambodia, Kep is having a more recent revival and there are many new luxury villas and boutique hotels opening on this famous coastal Cambodian destination so it may well just be the place to go to for the finer things in life once again.