The Highlights of Myanmar's Top 7 Destinations

Myanmar is surely a dream of all adventurers around the world. Why? Mostly because it portraits the real definition of "treasure" in travel. A Myanmar trip is a journey to dig for hidden gems in Southeast Asia. And when its charm is revealed under the light, you will be blown away. So before your treasure hunting vacation starts, let's explore all the information about these pockets of wonder that make the country unique.
Yangon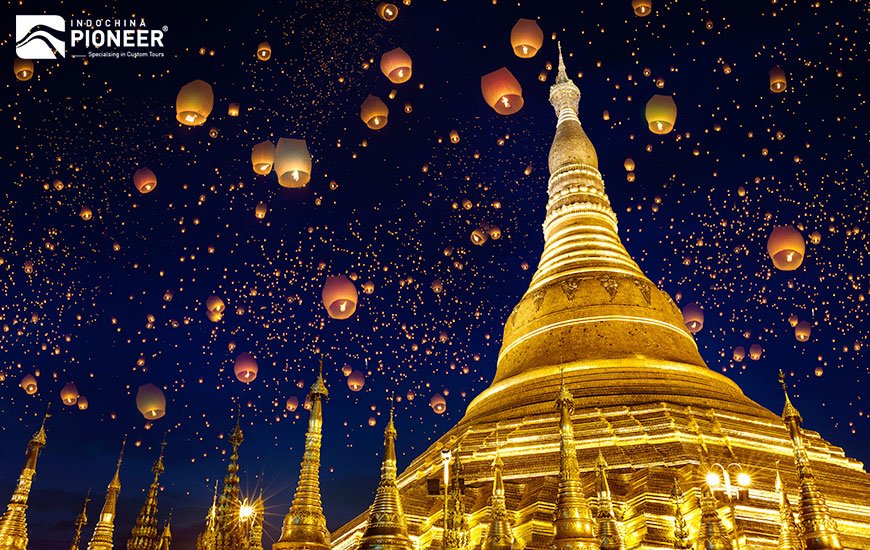 Although Yangon is not the official capital of Myanmar, it can be considered as the commercial center – another "capital". But you will not get much "commercial" feeling in Yangon. The city is gorgeous, with a lot of attractions and nightlife, just not in a modern way. While other cities are lagging behind in trendy pop-up shops, technology startups (the first virtual reality company just emerged recently) and co-working spaces, Yangon is the hip, relatively undiscovered southeast Asian city you've been looking for. Make sure that you will not miss the spectacular Shwedagon Pagoda and the amazing restaurants here.
Bagan

Bagan is a pagoda mecca, which you can find nowhere else is similar in the world. This sacred land can draw thousands of admirers every year because of its hot air balloons, romantic skyline, and breathtaking sunsets. Here, you will also find handmade lacquerware workshops, ox-cart rides, an archaeological museum, and a day trip to Mount Popa. It is not an oversaying to cite that the mystical Bagan is the soul of Myanmar's tourism industry, as most people come to the country to explore Bagan.
Mandalay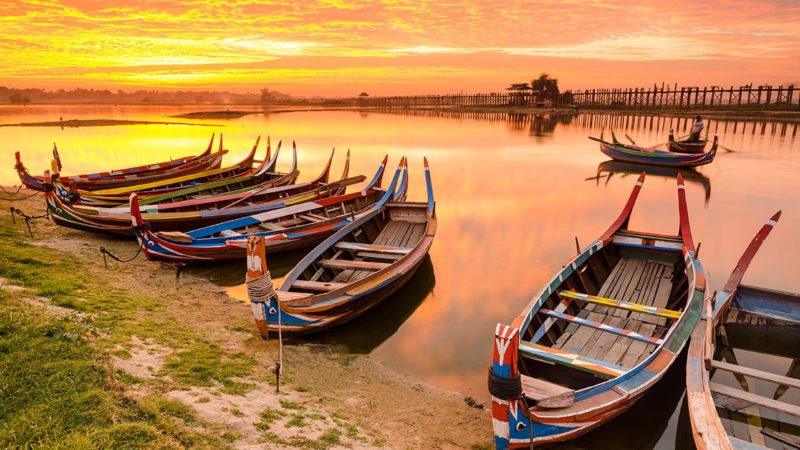 Perhaps Mandalay could be considered the historical capital of Myanmar because it has managed to preserve traditions such as food, puppet shows, and weaving without getting "watered down" as it has in Yangon. Its monasteries, palaces, and pagodas are rich with history. With the right tour guide, you'll end up learning a great deal about how this country evolved.
Inle Lake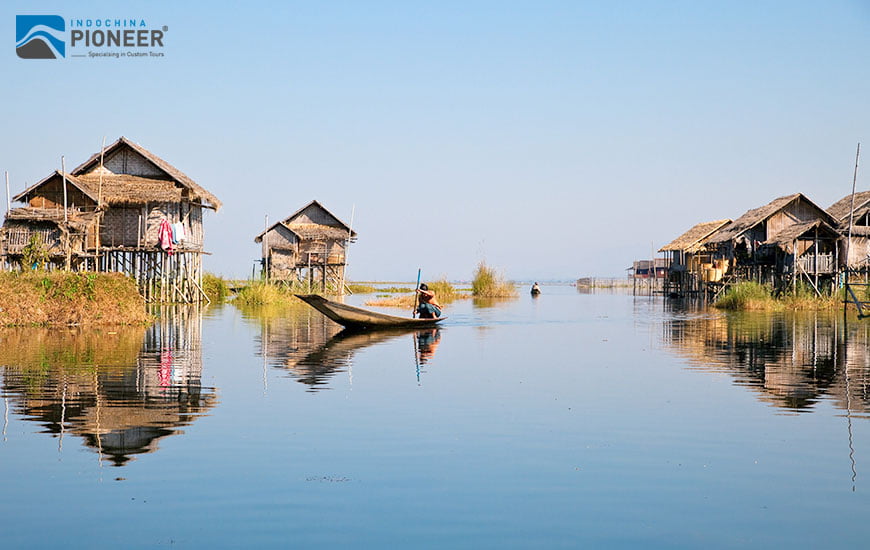 Inle Lake is a place coming from Asian fairy tales. This freshwater lake is located in the Nyaungshwe Township of Shan State, and as a traveler, you should be aware, because it is insanely beautiful! Come here for serene boat tours, leg-rowing fishermen, cooking classes, and a charming little winery. The culture here is based around the lake and entire villages are situated on stilt houses that rest on top of it. Instead of living around it on land, the people settled here and loved being a part of the lake community. There are many silversmiths, weaving centers, cheroot factories, and teak wood boat makers.
Hpa An (Kyaiktiyo)

Located in the south of Burma, Hpa An is the capital of Kayin State and holds a multitude of attractions for travelers. Visit Kyauk Ka Lat, a pagoda balanced precariously on top of a bizarre rock formation in the centre of a man-made lake; climb to the top of Mount Zwe Kabin for spectacular views across the countryside; explore Sadan Cave and Kaw Gun Cave to discover Buddhist statues and pagodas; and wander through the surreal Lumbini Gardens, where hundreds of identical Buddha statues guard the mountain approach. Hpa An makes a great stop in between Golden Rock and Mawlamyine, where Kipling looked out over the Irrawaddy from "Old Moulmein Pagoda".
Mrauk U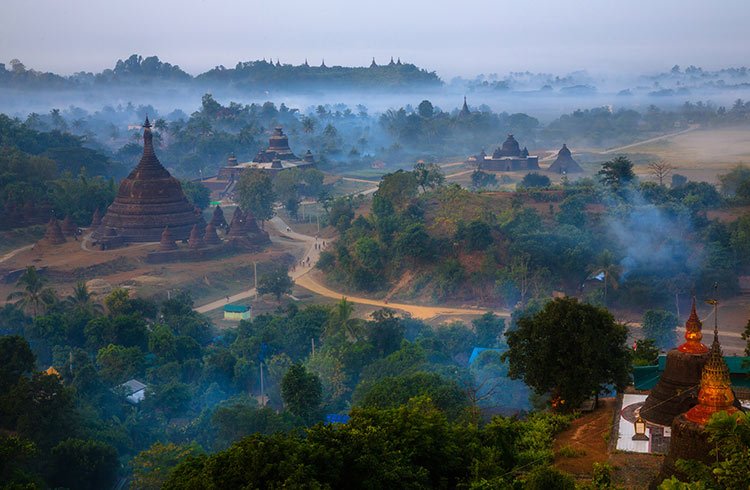 Even more remote than Bagan, this former Arakan kingdom is also filled with pagodas. Mrauk U is located in Rakhine State on the west side of Myanmar. You'll find villages with little foreigners, and a visit to the Chin villages nearby will afford you a glimpse of women whose faces are covered in tattoos.
Naypyitaw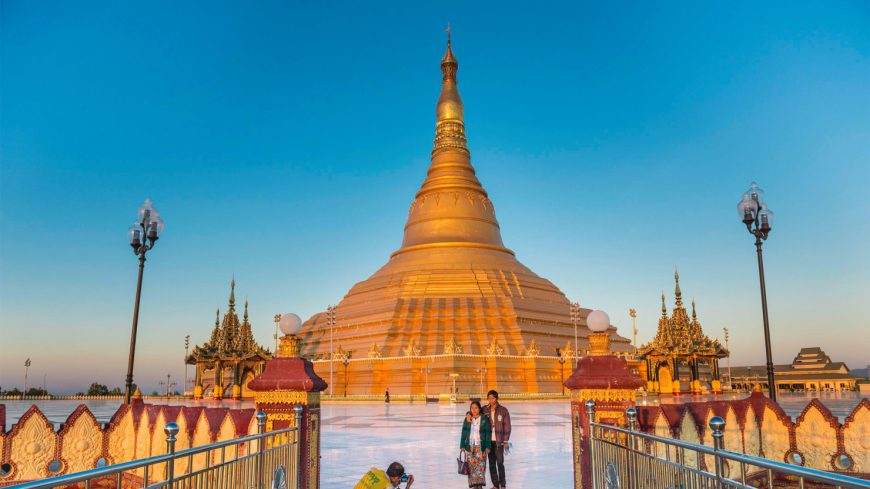 This is where the government holds all of their meetings. While the city itself is not very exciting and actually eerily empty, the 20-lane highways with virtually no cars are worth seeing. The government decided to change the capital from Yangon to Naypyitaw because it was more centrally located, but in reality, a majority of businesses and investments are still being done in Yangon or Mandalay. In Naypyitaw, you will find a couple of museums, a zoo, and many fancy hotels with swimming pools (and very little guests).
Let Us Help You Plan Your Myanmar Trip.
Don't let the planning stress you out. Tell us your travel ideas and our travel advisors are very glad to give you suggestions and guidance for your trip planning. We can tailor-make your trip according to your interests and requirements, and help to create the best Myanmar vacation for you.