Stargazing in Southeast Asia – where should you go?

"And I will still be here, stargazing
I'll still look up, look up
Look up for love
I will still be here, stargazing
I'll still look up, look up
Look up for love"
–    Kygo & Justin Jesso – Stargazing
So if you want to sing this song under a sky full of stars in your Southeast Asia trip, just look at these places below to get a perfect starry night.
Phnom Kulen, Cambodia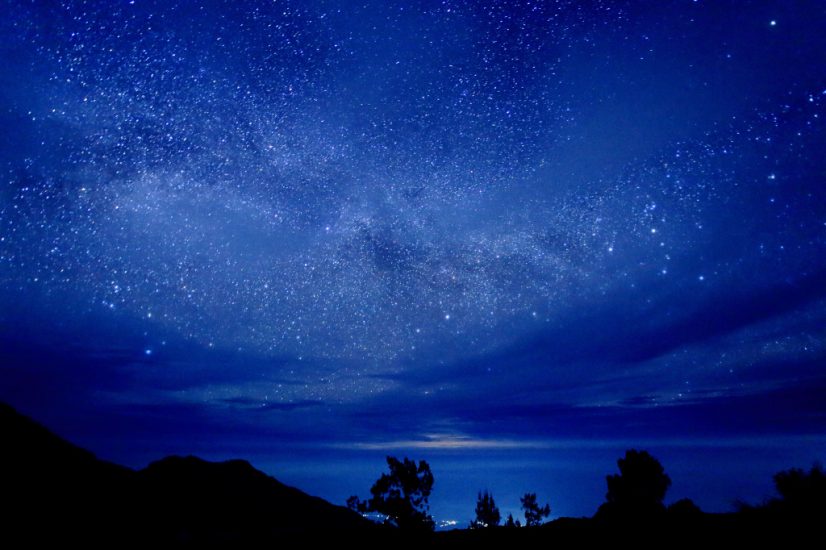 Rather than a hill range, Phnom Kulen is an isolated chain of small mountain plateaux of moderate height lying south of the Dângrêk Mountains. Phnom Kulen and its sprawling national park are considered by locals to be Cambodia's most sacred mountain. Hike through the national park in the day, and camp out in the ancient ruins at night for a breathtaking view of the constellations. The first sparkle appears, and before you know it, you are in for a galactic feast of star trails! Due to the religious significance of the place, it is advisable to wear clothing covering the shoulders and knees.
Ngapali Beach, Myanmar
Ngapali Beach is like a far less developed version of Thailand with its own Myanmar charm. "A quite heaven" may be the way to imagine about this beach. The coastline is varied with rocky areas, but still swimmable for the majority of the year. Although there is an increasing number of hotel establishments around the area, its 15km of the coast can ascertain the perfect, private stargazing spot for you!
Take a slow evening stroll along the palm tree-fringed white sandy beaches and wade in the clear waters of the Bay of Bengal. As night falls, layout your favorite mandala-designed beach mat and start spotting the Cassiopeia and the Orion amidst the soothing sound of the waves!
Doi Chiang Dao, Thailand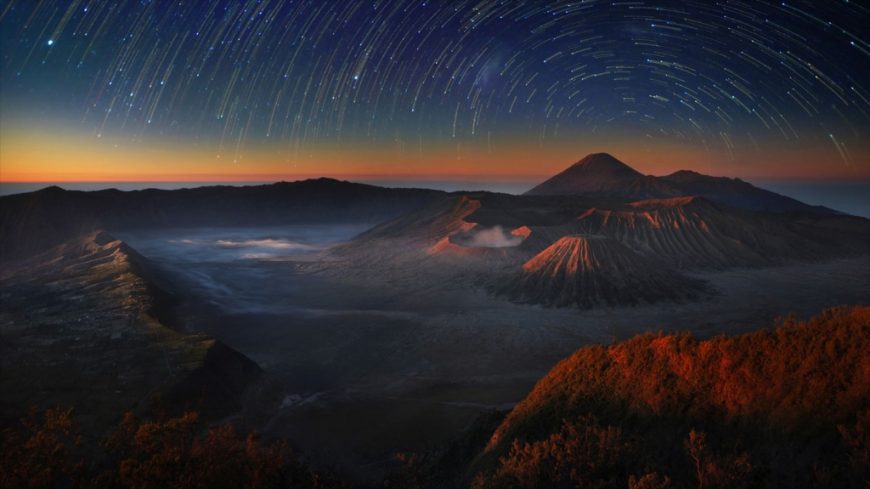 Doi Chiang Dao very aptly translates to "City of Stars" – how cool is that? It is located in the Chiang Mai province and is the third highest peak in all of Thailand. The enthralling limestone massif is also one of the best birdwatching zones in Southeast Asia!
As you reach the summit, the horizon would seem to stretch for an eternity, offering you unblocked views of the vast, shimmery sky at night. Fall into a deep slumber as you gaze at the sea of stars, and awaken to melodious birdsong at daybreak. This spot is truly set to rejuvenate and enliven your senses!
Do keep in mind that a permit is required to camp at Chiang Dao.
Bonus: Stargazing Tips!
Choose a spot with dark skies, one with minimal light pollution far from big cities and towns
The best time to see the stars in their full splendor is between ten days before a new moon to four days after
Check the weather forecast beforehand, clouds or fog will greatly ruin your chance of a perfect stargazing session
Bring things that will make your viewing experience comfortable, such as appropriate warm clothing, picnic mats, and binoculars
Let Us Help You Plan Your Trip In Southeast Asia.
Don't let the planning stress you out. Tell us your travel ideas and our travel advisors are very glad to give you suggestions and guidance for your trip planning. We can tailor-make your trip according to your interests and requirements, and help to create the best vacation for you.