Need an unforgettable beach destination in Southeast Asia? How's about 5 of them?

You don't need to be a beach lover to be obsessed by the feeling of being embraced in the warm and aqua green water, or lying in a white sandbank on a gorgeous sunset. As ¾ of Earth's surface is the ocean, so we believe that deep inside, everyone in us has a passion for a beach holiday. If you are dreaming of sunnier climes in Southeast Asia, it's our pleasure to introduce our top beach destinations which make up our reputation.
Phu Quoc, Vietnam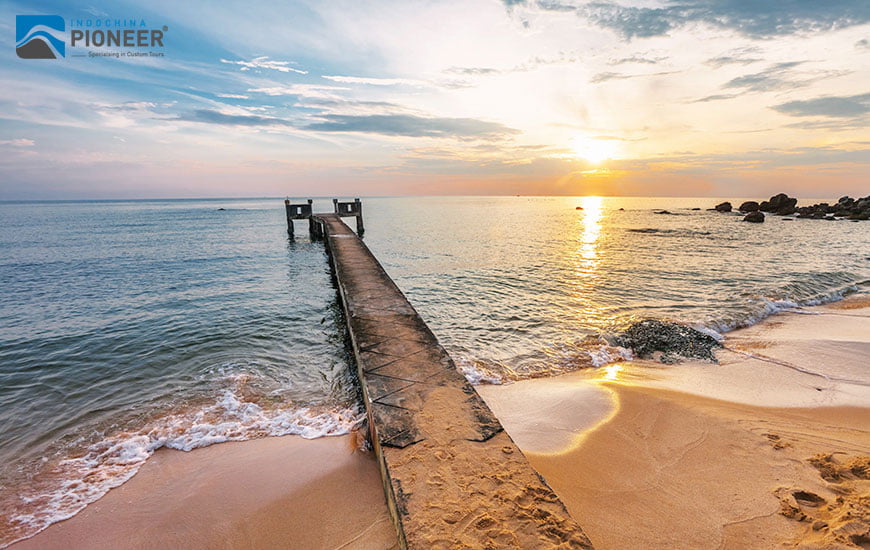 Phu Quoc island is a true jewel which is perfect for relaxing, chilling out, and enjoying the most splendor ocean view in Vietnam, and maybe in the whole of Southeast Asia. White sand beaches, Pho fests, and plenty of off the beaten track explorations for travelers of all ages… this island paradise off the coast of Vietnam offers families a unique beach escape without too much hassle… hooray! The seafood is remarkable, water-sports are variable, and the landscapes are heart-melting. Phu Quoc is frequently touted one of Vietnam's most beautiful islands and the Bai Dai Beach, which squats in a Viet military area, is blissfully secluded with white sands and expansive vistas stretching to the horizon. So what are you waiting for?
Mui Ne, Vietnam

Be overshadowed by a number of coastal towns and islands like Nha Trang or Phu Quoc, Mui Ne seems to be slightly underrated with travelers who love some days at the beach in their Vietnam trip. Mui Ne may look simple, but the things which it can offer for visitors are not simple at all. Thousands of sightseers come to Mui Ne for its nearby red and white sand dunes, and with the strong sea winds, it is also well-known as one of the best locations in Asia to try the unique sport- kite surfing. Mui Ne gets consistent waves (Nov-Feb) which is really convenient for surfing, and you can hire boards at a number of spots along the beach. With lots of hotels, resorts, bars, and restaurants to choose from, Mui Ne is the most popular escape for expats living in Ho Chi Minh City.
Koh Pha Ngan, Thailand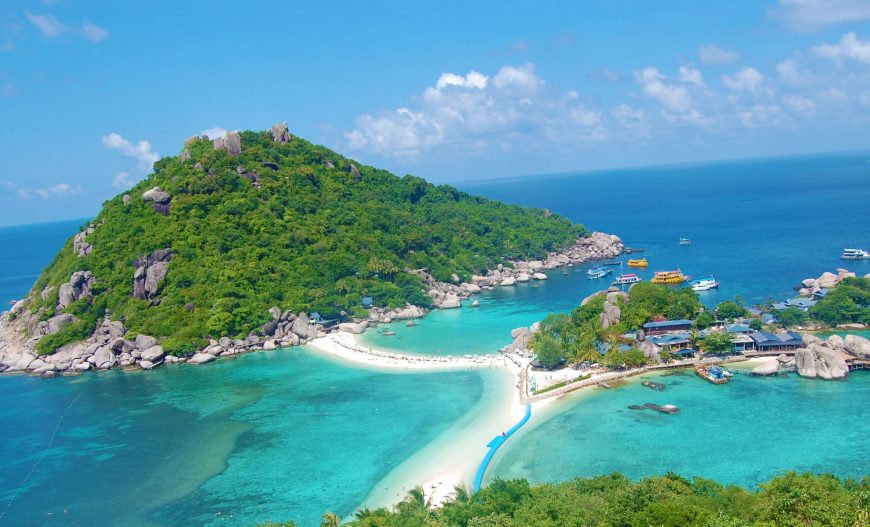 On the Gulf of Thailand, Koh Phangan is known for being Thailand's main party island. That doesn't mean it's not also an eye-catching island with plenty of natural wonders. Move away from the beach bars and party hot spots, and you'll find pristine beaches, photogenic coastal rocks, waterfalls, forests, and terrific lookout points.
Krabi, Thailand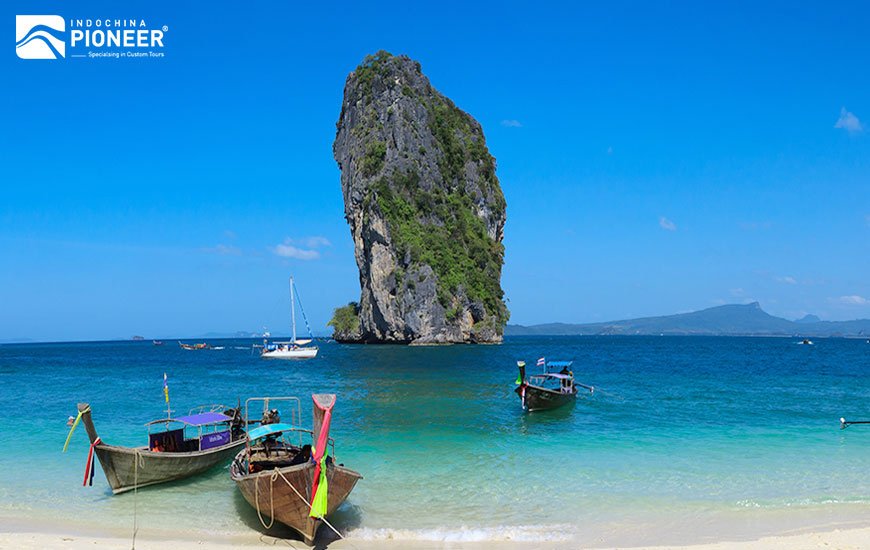 The love affair between travelers with Thailand, which may be the Far Eastern country that is the most dependable for winter-sun escapes, may be hard to fade away. Krabi is a holiday stalwart in the Andaman Sea, gazing onto Phang Nga Bay – where dramatic limestone stacks litter the water. You and your family can take boat trips to visit islands like Koh Lanta and Koh Phi Phi or unwind on the sandy shores of Railay and Ao Nang Beaches. Ao Nam Mao Outdoor Aquarium is a terrific place to learn more about the underwater world. Older children can try their hand at various activities, including rock climbing and sea kayaking.
Ngapali, Myanmar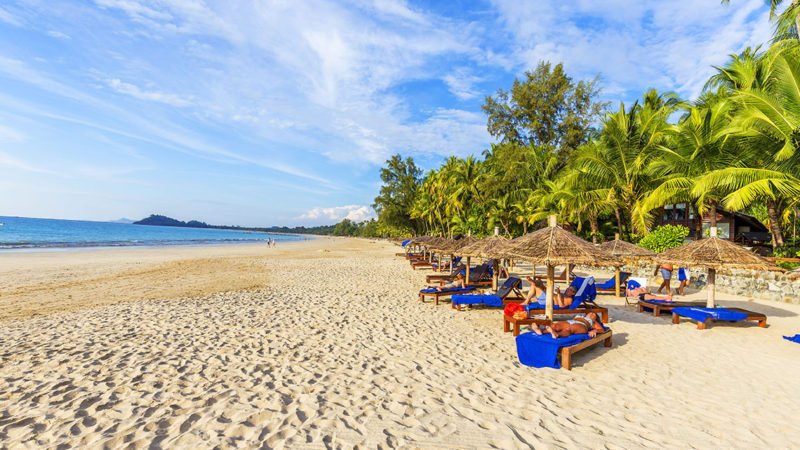 Located on the Bay of Bengal coast in Rakhine State, Ngapali can be considered as the most famous premier beach in Myanmar, with gorgeous white sand, turquoise waters, and luxurious hotels. You are able to find many luxury names here, for example, Hilton, Aureum, and Amata. Beach hoppers can not only enjoy the sun and relax under the palms but also participate in exciting local fishing boats; kayaking; snorkeling or scuba diving amongst the brightly colored fish; and cycling or motorbiking down the beach and around some of the local villages. You will be amazed by the exotic beachfront resorts here, and also the breathtaking landscape.
Let Us Help You Plan Your Trip In Southeast Asia.
Don't let the planning stress you out. Tell us your travel ideas and our travel advisors are very glad to give you suggestions and guidance for your trip planning. We can tailor-make your trip according to your interests and requirements, and help to create the best vacation for you.