Seeking for a luxury honeymoon in Thailand? Here're the places you should go

In case Hawaii and Venice become so "regular", and you and your better half want to take the honeymoon to a whole new level of luxury, then you should look further on the map, and put your eyes on Thailand. This country has a long-standing reputation, a big one, in travelers' heart. So picturesque and wonderful natural scenery, fantastic beaches and a bunch of unique experiences are what waiting for you. Plus, Thailand also owns a huge number of luxurious resorts and hotels, where you can enjoy your honeymoon style.
Let's going through five stunning choices below to define where will be your sweet sweet vacation.
Chiang Mai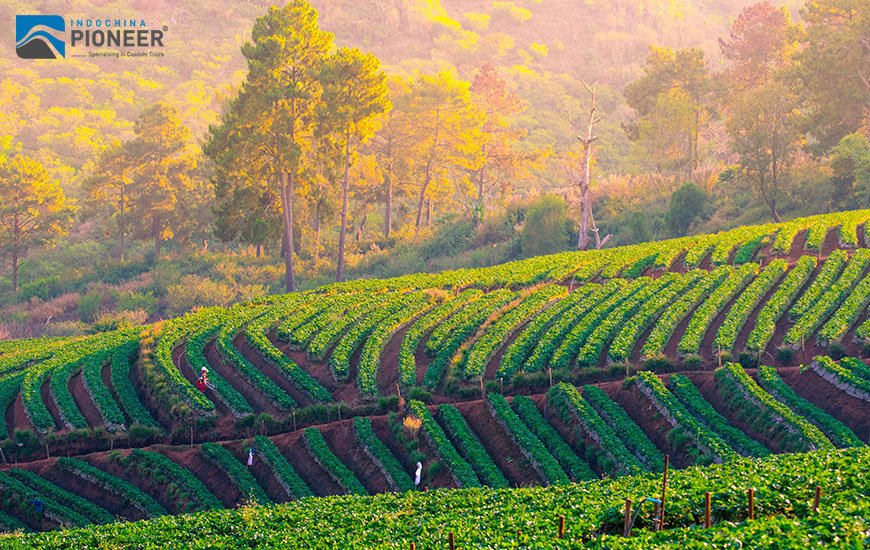 If you're an urbanite and aren't quite ready to say goodbye to that lifestyle during your break then Chiang Mai might well be your answer. This urban city will give you the rare opportunity to immerse yourself in authentic Thai culture and lifestyle, admire breathtaking sights, and enjoy a laid-back atmosphere with your beloved one. The activities for couples here are endless, from temple wandering, Thai cooking classes, mountain trekking to swimming under waterfalls, and leisure biking. Build your love nest in Chiang Mai and you will never have to regret.
Hua Hin

Do you want to have a honeymoon in Thai style? If the answer is yes, head to Hua Hin asap! This peaceful fishing village is only three hours from Bangkok and offers a real Thai vibe, with no built-up tourist atmosphere. You two will have the chance to engage with real Thai culture and avoid the tourist trap whilst enjoying the delights of the ocean. There are several beaches and a waterfall in the vicinity for some truly romantic snaps.
Phuket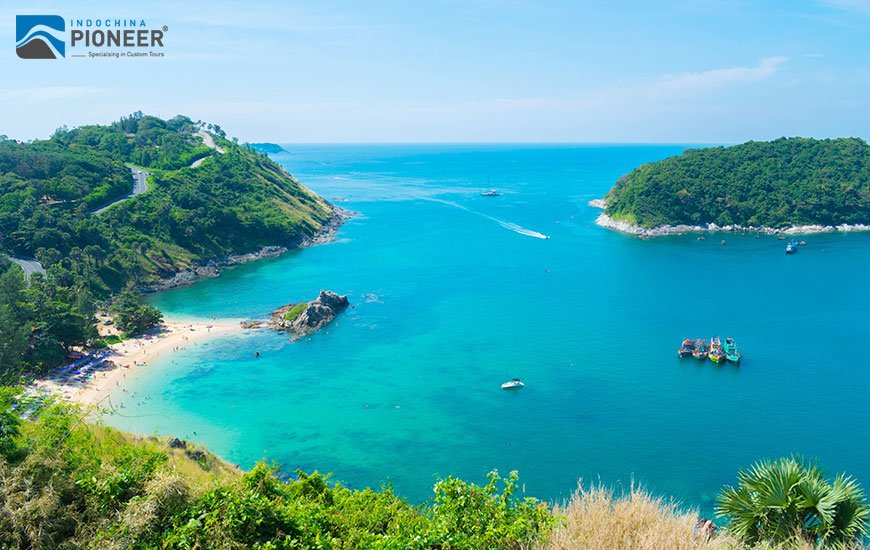 Phuket is a famous love nest with honeymooners all around the world. With all the top-class beaches and top-notched resorts, this island should be on top of your list. You can always relax and unwind to your heart's content on white sandbanks and pristine water, or take a boat out to see James Bond Island. End a day with a spectacular sunset view from your luxurious resort pool, then enjoy an exotic meal at the intimate Thai restaurant. The evening will be exciting with a walk around all the galleries around with the addition of the occasional wild animal on the horizon. Pure, romantic bliss.
Koh Samui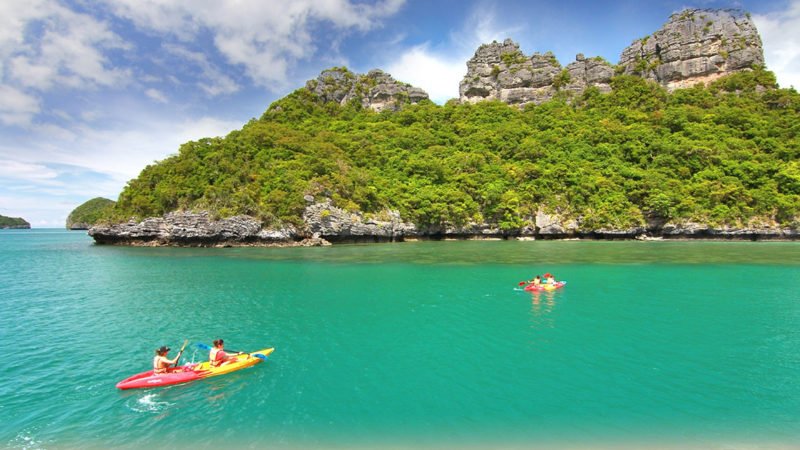 You can leave Koh Samui, but your heart will not. The island gem has all the things every beach lovers dream about, endless white sandy sandbank, crystal water, gorgeous sunset, and perfect cocktails. This is a wonderful destination for an adventurous holiday with that luxury twist. Indulge in your own luxury private villa and then take in the island at your own pace. There are beaches, National parks, and even a thriving nightlife scene. You can spend your time relaxing in private in your villa or sign up for any number of tours to see some of the wonderful scenery and nightlife.
Railay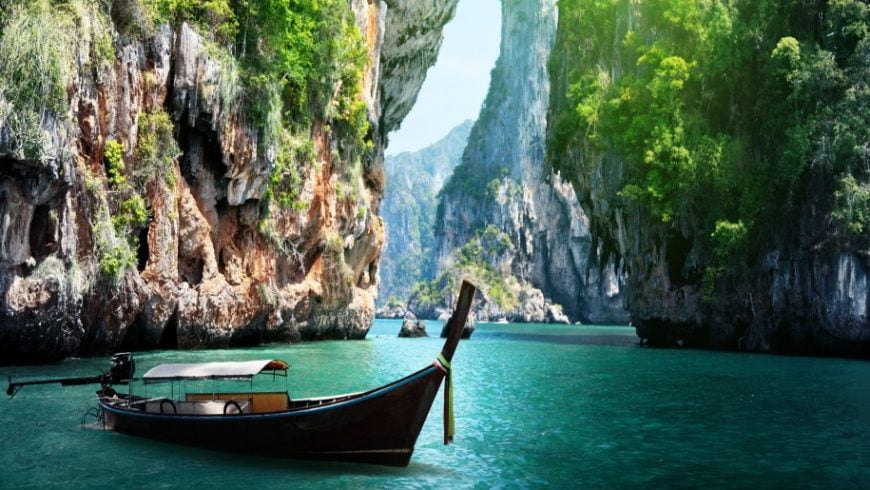 The luxurious tropical paradise, with towering limestone cliffs, shelter incredible beaches, Railay will make your honeymoon become the unforgettable memories. Isolated from the mainland, the peninsula of Railay is surrounded by the warm Andaman Sea, lush jungle, and twisted rock. It contains enough activities for the most adventurous while allowing those who just want to chill out in paradise the opportunity to do just that. It's wonderful if you're looking for an active, rock climbing break or simply want to lounge on some truly exquisite beaches. It's also a great base if you fancy island hopping.