Miss Not These Thailand Adventures!
Land Of Smile, Country of sun, sand, sea, service… still not enough for you? Here are some Thailand adventures to test your outdoor skills.
Climbing Railay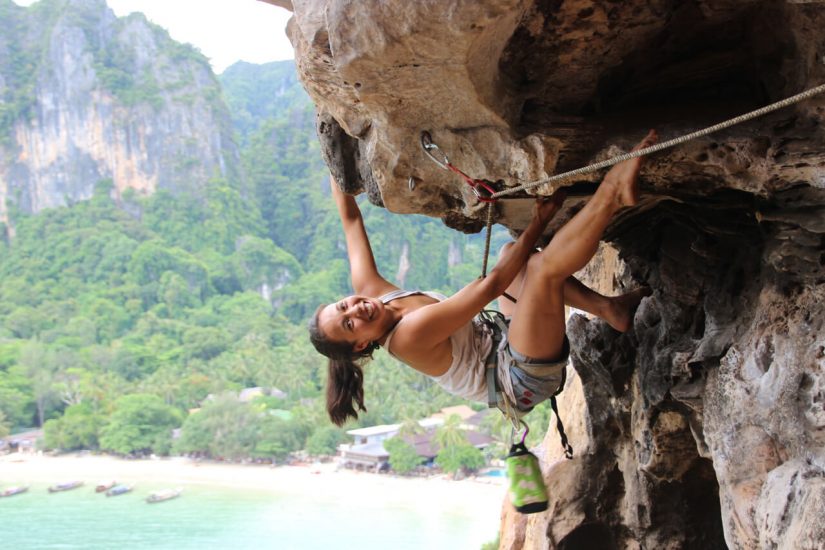 Welcome to the towering limestone cliffs of your dreams. While there is established climbing all over the peninsula, the best and greatest concentration of routes is found on Tonsai, a cove just down from Railay West. This is also where you'll find the climbing community — both local and foreign.
Features: Famous for bolted sport climbing with challenging, overhanging routes and bouldering opportunities in caves, shorelines, and on the sea, stacks only reachable by boat (known as "deep water soloing").
Best time to go: Avoid monsoon by visiting Railay November through April.
Diving Koh Tao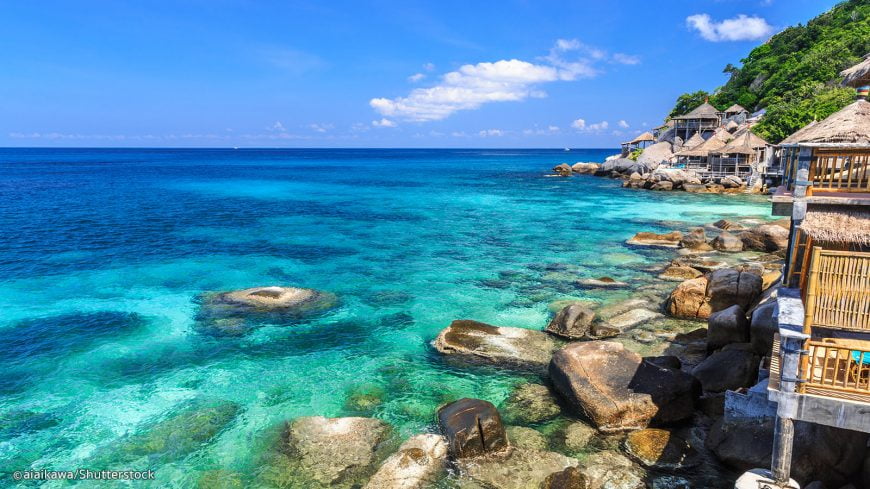 You must have known that Thailand owns some of the most spectacular diving sites in the entire world, with famous paradise islands attracting millions of beach hoppers and professional divers each year. So one more good news, getting a scuba certification in this country is at an incredibly low price level. The best place to get a PADI (Professional Association of Diving Instructors) certification is in Koh Tao. There are dive shops all over the island, offering everything from beginner to advanced courses.
Features: Wrecks, corals, tropical fish, warm water, killer visibility, and plenty of post-dive entertainment.
Best time to go: Visibility is best July through September.
Sailing the Andaman Sea from Phuket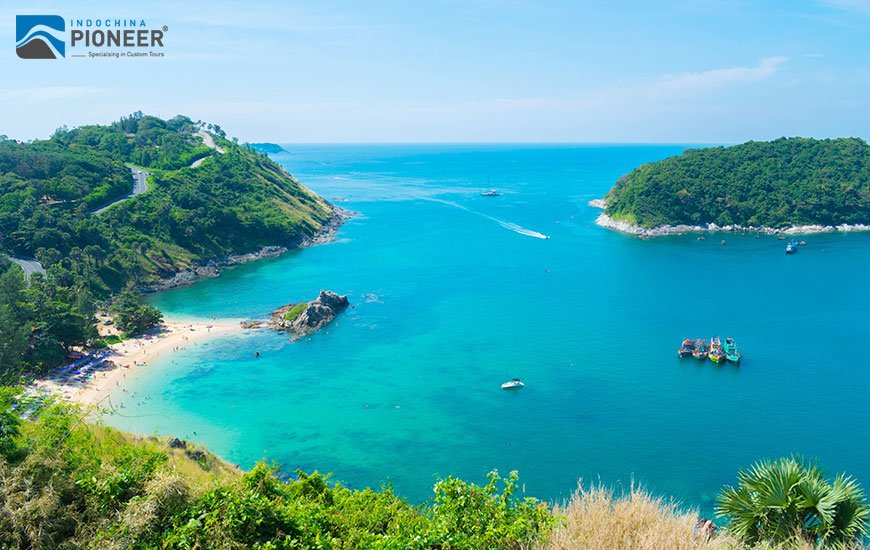 Just offshore of Phuket lies some of the best cruising in the world. Plenty of boats-for-hire sit waiting in the marinas, ready to whisk you off on the trip of a lifetime. If the sailing bug gets you good, consider signing up for a lesson from Royal Yachting Association-certified captains who will show you the ropes (quite literally) over an afternoon or multi-day lesson.
For those seeking a multi-day adventure, inquire about trips to the rugged and untracked Tarutao National Marine Park. In an area crowded with noisy longtails and fancy motor yachts, there's nothing better than switching off the engine, hoisting sail, and letting Mother Nature do the work.
Features: Relatively calm and shallow seas along with many reliable outfitters make finding a reputable boat easy. Everywhere your sail will be gorgeous. Two words: Uninhabited islands!
Best time to go: Avoid monsoon by booking your boat between November and April.
Jungle trekking around Pai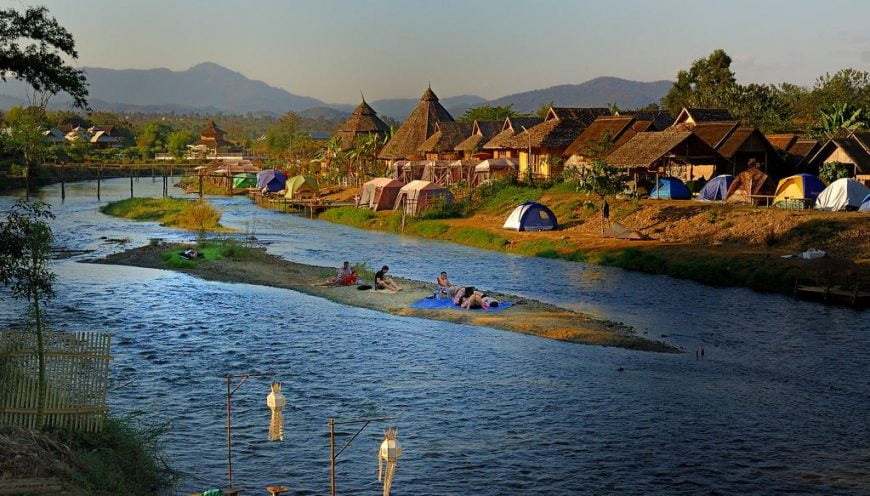 Northern Thailand is home to some of the best jungle trekking in Southeast Asia, and few towns make a better basecamp than Pai, located about three hours northwest from Chiang Mai. The area has trails, waterfalls, hot springs, and excellent local food. While Chiang Mai commands more tourist dollars, Pai is the laid-back alternative, popular with backpackers and nature lovers for decades.
Features: Waterfalls, rivers, open grassy fields flanked by steep jungle mountains.
Best time to go: March is Pai's most comfortable month as it transitions from winter (October to February) to summer (April to May). The rainy season starts in May or June and can be a fantastic, tourist-free time to visit, as the rains bring out lush tropical foliage.
Exploring Bangkok's Chatuchak Weekend Market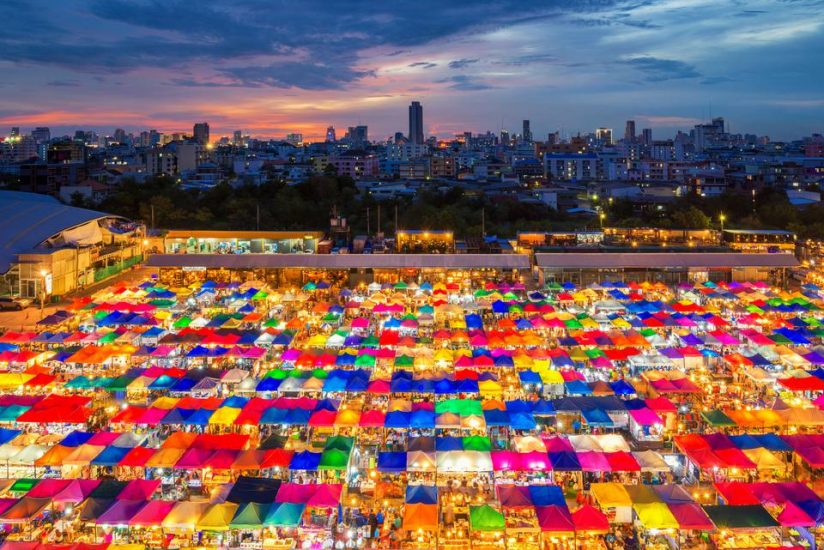 Your shopping spirit is "Shop 'till drop"? So Chatuchak in Bangkok is definitely your smart choice! Although this market only opens on the weekend, shoppers are still knocked down to their knees by its sheer size and super-diverse collections of merchandise. The 35-acre (68-rai) area of Chatuchak is home to more than 8,000 market stalls. On a typical weekend, more than 200,000 visitors come here to sift through the goods on offer. Everything you can imagine is in Chatuchak, from handicrafts, clothing, ceramics, books to pets, plants and gardening tools, antiques and rare collectibles. Don't forget the "tea-masters" here, as the best bartender in the world may not impress you as much as they do. And Thai milk tea is super good!
Features: Great food, bargain prices, authentic goods, and sensory overload.
Best time to go: Every stall is open on Saturdays and Sundays (get there early — 9 am or so) but a few stay open all week long. Most vendors close shop at about 6 pm.
Discover inside a Muay Thai camp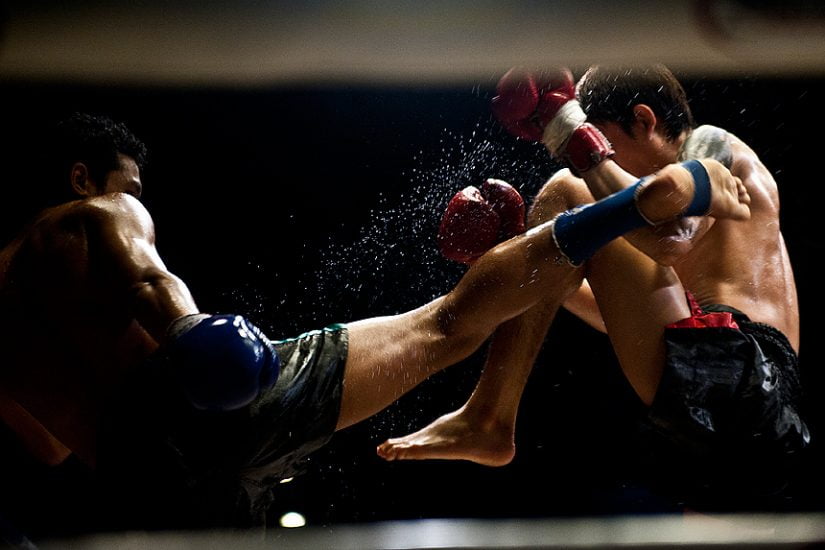 Never will you forget the first time you watch a real Muay Thai battle in your Thailand trip. Your nerves are somehow pushed to the highest level of concentration when beholding how every Muay Thai fighter uses each of their body limbs as a weapon. At that moment, you realize why this sport become so famous over the world, and a "can't-miss" experience while being in this nation. Besides buying a seat in a battle, you also can take this in a more adventurous way by practicing this sport yourself. There are Muay Thai camps in northern, central, and southern Thailand, as well as in cities including Phuket, Bangkok, and Chiang Mai, which offer overnight stays to study the sport more closely. Staying overnight in one of these camps will surely give you the deepest look into this addictive sport.
Features: Get abs like those Spartans in 300 while also learning basic self-defense.
Best time to go: Anytime. This is a great rainy season activity.