Laos "Under the travel radar"

"Not knowing where I'm going is what inspires me" – Anonymous
If you are familiar at all with Laos, the landlocked country that sits between Thailand and Vietnam, you have probably either heard of or been to Vientiane, Luang Prabang, and Vang Vieng. But maybe it's time to discover lesser-known Laos. In this journey, you will still see spectacles, but not many travelers. You will enjoy the road but in your own way.
Champsack and Thakhek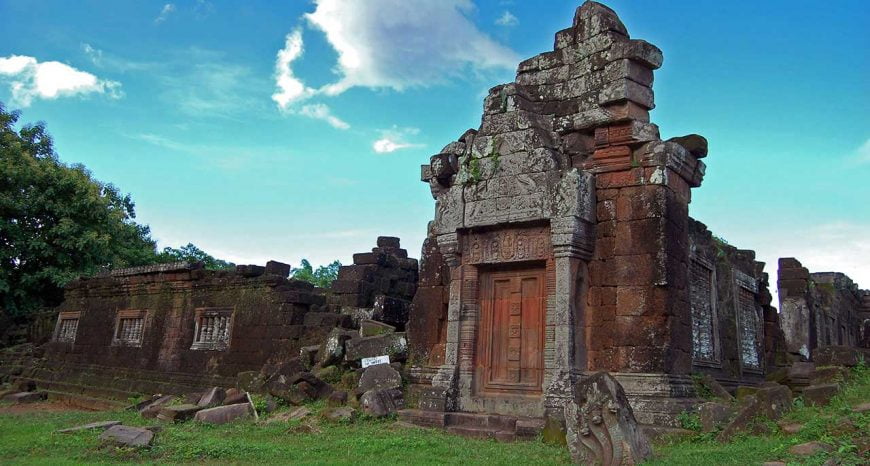 Other off the beaten path destinations are Champsack, about 30km south of Pakse, and the Thakhek motorbike loop in central Laos. Champsack boasts the ancient Khmer temple complex, which is a UNESCO World Heritage site. Thakhek is another motorbike loop, featuring caves instead of waterfalls.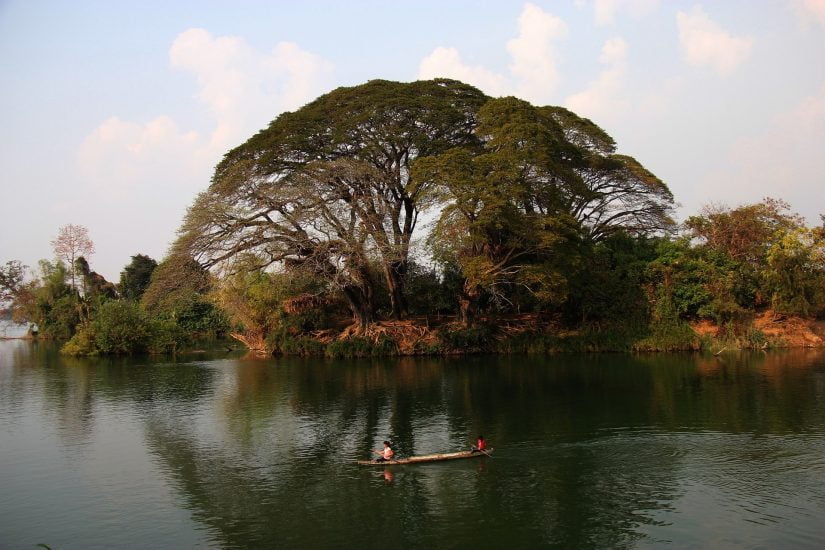 Si Phan Don, or 4000 islands, is a region where the Mekong expands into a wide archipelago and the water slows. The beguiling name is hardly an exaggeration; it is made up of innumerable islands, some of which are submerged in rainy reason. It's a wonderfully relaxing place dotted with charming towns and locals living a life in harmony with the seasonal rise and submission of water. The kinds of activities that you can get up to in this place of paradise include cycling, swimming, tubing, boat cruises, kayaking, and dolphin spotting, although many forsake these and pass the days relaxing in a hammock.
The most popular islands to visit are Don Det and Don Khon, and a bridge for motorbike and foot traffic connects the two. It will feel less off the beaten path, but there is easy access to other, less popular islands, with local ferries.
The Bolaven Plateau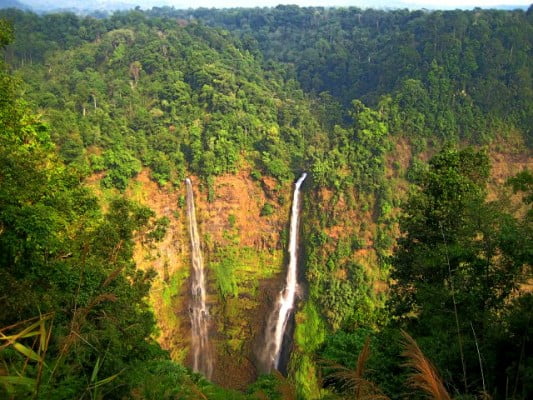 The Bolaven Plateau is a region east of Pakse with beautiful coffee plantations, tiny villages, and countless waterfalls. From Columbia to Kenya, many of the world's coffee-growing region is amongst the most idyllic places on Earth. And Bolaven Plateau of Laos is no exception. You will be attracted by a landscape of thundering waterfalls, dense forests and tea, and coffee plantations. Located more than 1,000 meters above sea level, the plateau is blessed with a milder and cooler climate than most of the rest of the country. Bolaven Plateau provides its visitors a rare chance to drink one of the best coffee cups in the plateau's verdant jungles with pristine mountain backdrops, mountain hiking, or head to the jungle for more adventures.
Kong Lor Caves
This amazing 7,5 kilometers-long limestone cave was formed by the Hinboun River which still flows through the cave year-round. You can take a boat ride right through the main cave, which is up to 90 meters wide and 100 meters high. The Kong Lor Cave can be reached via a 40 kilometers overland trip from Ban Khounkham (the Gateway to Kong Lor) or by taking a slightly longer but more adventurous boat trip up the Hinboun River beginning in Naphouak village. Homestays are available in Natan and Kong Lor villages.
Nong Khiaw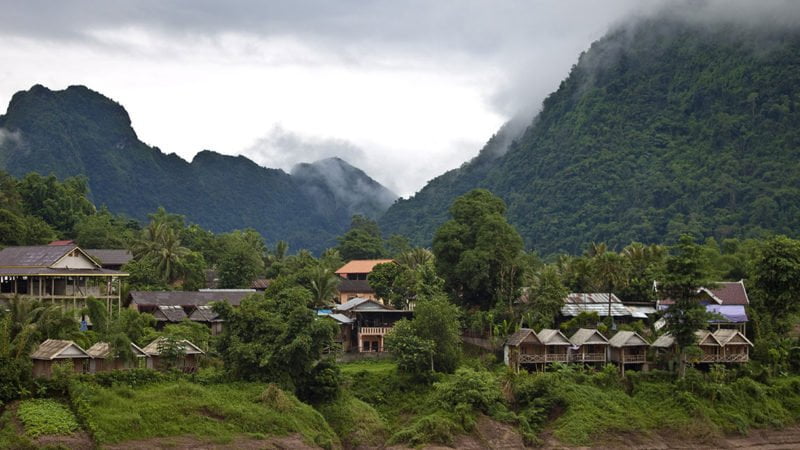 Nong Khiaw will surely leave you in awe, as this sleepy town will offer its visitor the kind of landscape you would expect to see in a movie. A small, two road town lined with delicious restaurants, inexpensive guesthouses, and bungalows that have spectacular sunset views. Nong Khiaw is separated from the scenic Nam Ou River and connected via a bridge that gives way to spectacular views of limestone cliffs of dizzying heights that impressively jut out as if trying to pierce the sky. Nong Khiaw is a visually stunning town, well worth the effort to get to.
Let Us Help You Plan Your Laos Trip.
Don't let the planning stress you out. Tell us your travel ideas and our travel advisors are very glad to give you suggestions and guidance for your trip planning. We can tailor-make your trip according to your interests and requirements, and help to create the best Laos vacation for you.