Laos must be in your bucket list, here's why

The hidden gem of Southeast Asia, Laos, can always stir the imagination of travelers. What are all the highlights? Why should I do a Laos trip? How's Laos like? Is Laos really beautiful? But if you don't put Laos in your travel bucket list, you may really regret later. And all the reasons below will help you understand why. 
The impressive Champasak coffee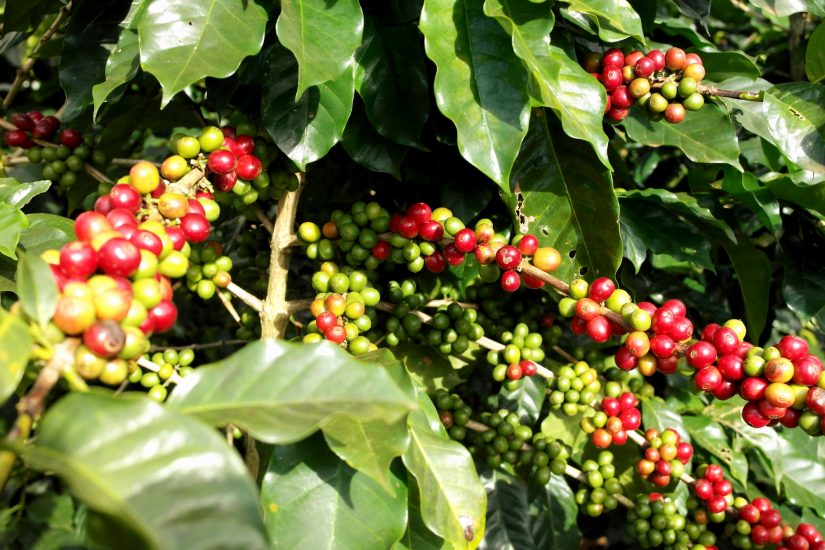 The reputation of Champasak province in Laos comes mostly from their significant product: Coffee, with 95% of the coffee grown in Laos coming from the Bolevan Plateau located here. The unique weather conditions in this region create unique coffee beans, coming together with a unique flavor which you can't find anywhere else. One more interesting thing is a lot of farm in Champasak is certified organic but without the label. Therefore, if you are looking for a good clean cup of coffee, head up to Laos, and enjoy these hot cups in the spectacular view of this cool-temperature plateau. For buying coffee as a souvenir, you can easily find this product in Vientiane and many places in the country.
Lao people and their relaxed culture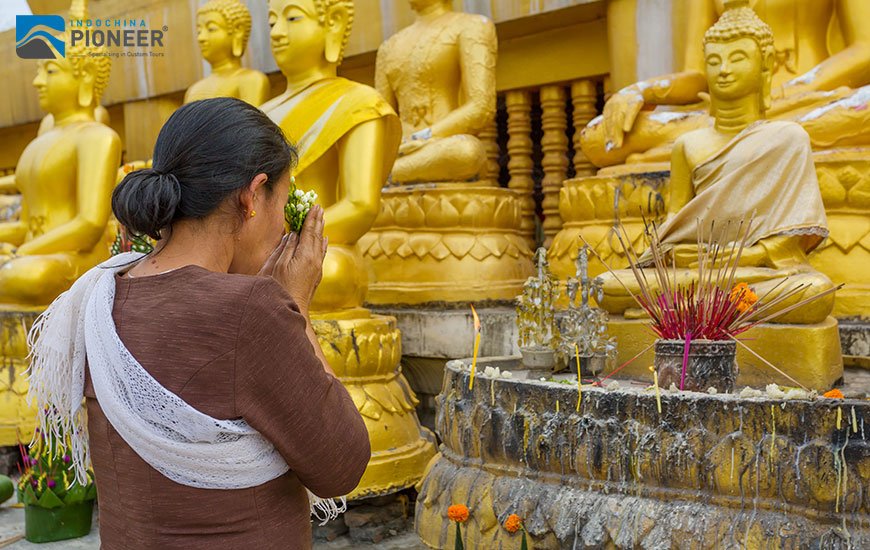 The people of Laos are warm and hospitable. Therefore, your Laos vacation will run really smoothly as the locals will do nothing but support you with their best. However,  they are also laid-back and easy-going. On one hand, this means sometimes service may be a little bit slow, and a sense of urgency is non-existent. On the other hand, aren't you on vacation to get away from the stress of everyday life? The whole year has tortured you enough with tons of "deadlines", "urgent", "a.s.a.p." words in your email titles. Take it easy, take it slow and enjoy Laos culture.
Buddhist temples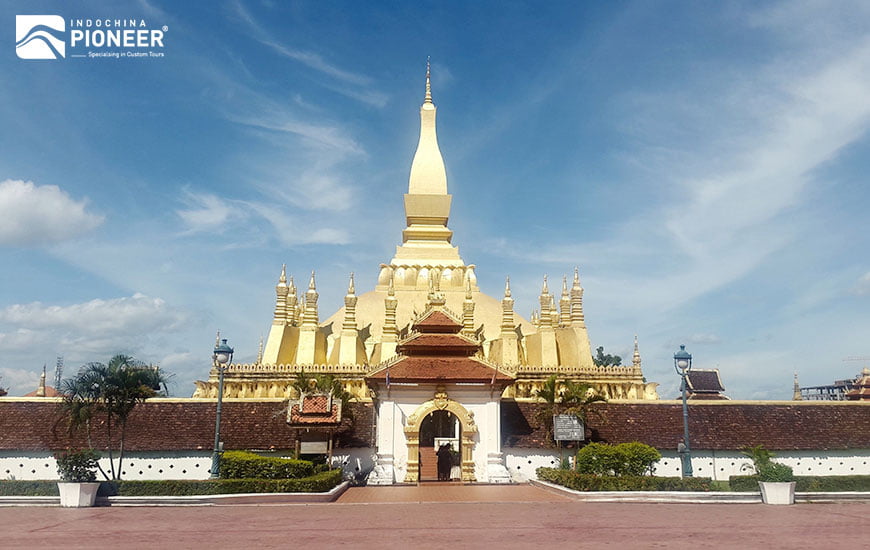 Laos has a Buddhist temple for every taste. Ancient former Hindu temple cum Buddhist temple? Check! Former Royal Temple covered in glitz and mosaics? Check! Temples in caves, at waterfalls, up mountains, in the middle of downtown? Yes, Why not? Certainly! Lots of them!. Buddhist temples in Laos are places of worship, study, and reflection. While Alms Givings is Laotian daily practice, many new temples are continuously being built.
Architecture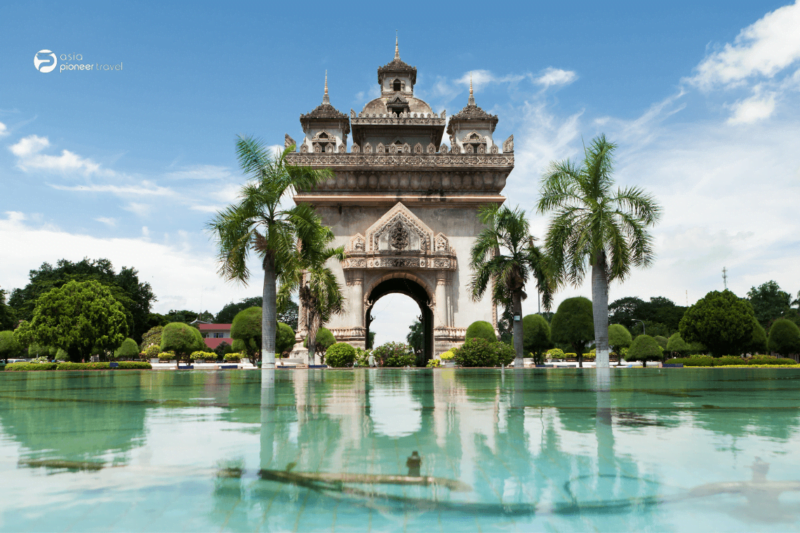 Besides the distinctive Lao temple architecture of wats and stupas, you will notice several other distinct styles. Rural homes are typically made of wood and sit on stilts which keeps the air circulating and the living space cool in the hot season while keeping the home from flooding in the rainy season. French-style colonial architecture can be seen in shophouses, government buildings, and tree-lined boulevards in Laos' bigger cities.
The French touch
If you're a fan of Vietnamese "Banh Mi", you'll be pleased to know that the French left their mark in carbohydrates on Laos as well. Khao jee is Lao for bread and it's common to see vendors selling sandwiches filled with egg, pate, tomatoes, veggies, mayo, and ketchup by the roadside. French cafe culture has also become a mainstay in Laos, especially in Luang Prabang where you'll find pain au chocolat at shops offering Parisian-quality baked goods at Southeast Asian prices. Many streets in Luang Prabang and Vientiane still use the French language in their signposts.
The arts
Laos arts are fabulous. "Lao country music" or "Issan folk music" is the standard in Laos. People perform choreographed line dances at weddings and in bars to a standard set of music featuring the khuy flute, khene reed instrument, xylophone, and drums. Laos is also known for its intricate and finely woven textiles, silversmithing, and basketry. And you always can try your hand at weaving in a workshop or a handicraft class.
Natural beauty

Laos gives you the opportunity to expect every stunning view which is able to come to your mind. From the winding mountain roads, cascading waterfalls, to jungle plants, they are all truly a feast for the eyes. The landscape is super diverse and gets flatter and hotter as you travel from the cool, mountainous north to the flat southern region of the country. You can also see a number of rare animals such as the sun and moon bears, Asian elephants, gibbons and dolphins that call Laos home. And don't forget to enjoy the magical sunset view on the Mekong river, where you can watch the fishing boats and the water reflect the red and orange clouds.
Pi Mai and Cultural celebrations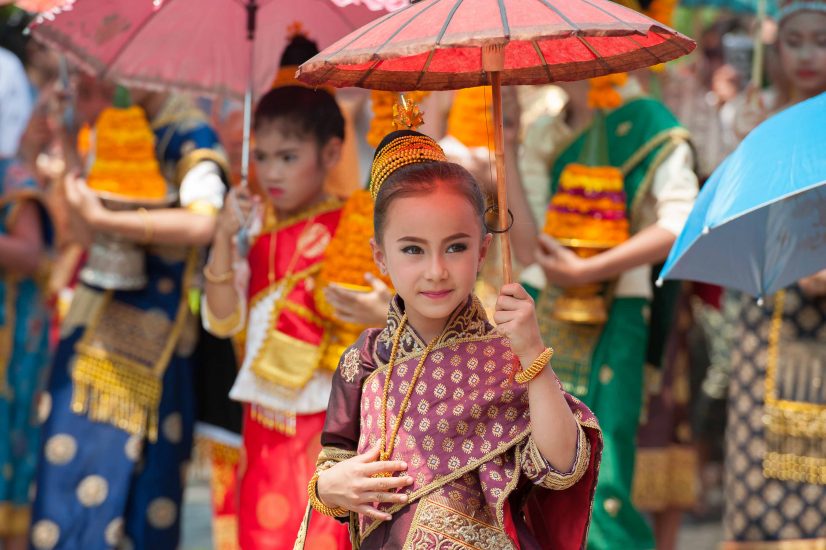 Every April, Laos shuts down for three days to celebrate the Laos New Year. This is the most magical time of the year in Laos. The whole country seems to be put on a shiny appearance. Buddha statues, houses, and villages are cleaned for the new year. Huge water fights take place on the streets. Beauty pageants, dancing, and parties are all part of the fun. If city-wide water fights aren't your thing, check out That Luang in November, or the Rocket Festival in May.
Culinary delights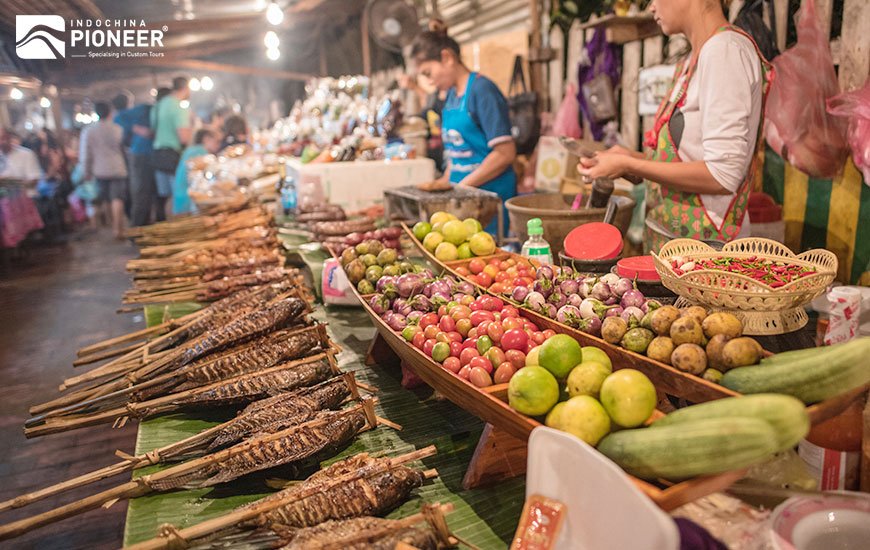 Take a Lao cooking class and understand the finer points of an excellent papaya salad, the amount of work that goes into the perfect basket of sticky rice and how to wrap fish in banana leaves to steam over a charcoal stove. If you're keener on eating food than making it, the myriad of street food choices at the night markets in Vientiane, Luang Prabang will be a feast for your eyes as well as your stomach. Hot pots, grilled meats, fresh fruits, and noodles galore are on offer in Laos.
Adventure sports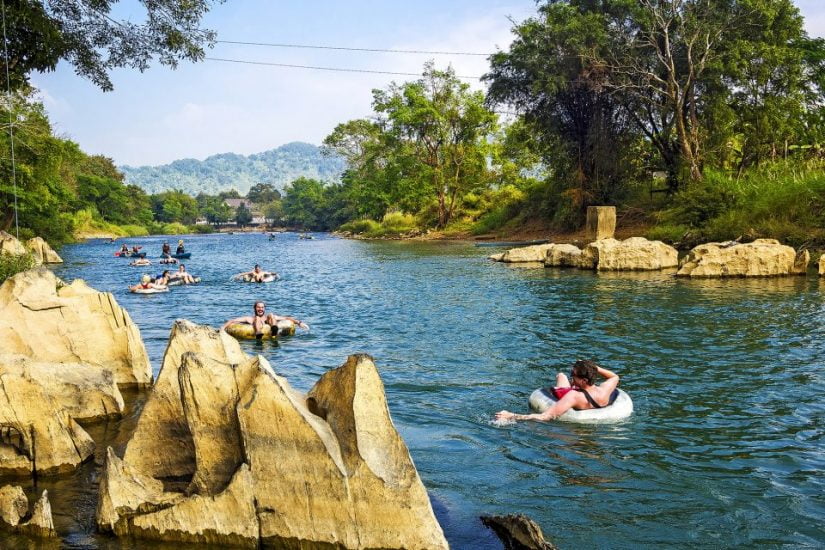 If you are an active traveler, so congratulation! You have put your foot on the right land! Overnight trekking trips in the highlands, kayaking, and tubing on the rivers, and zip-lining through the trees are just a fraction of what's in store for outdoorsy types traveling to Laos. You also have the opportunity to swim in a gorgeous waterfall, and all you can do is making a choice among hundreds of Laos beautiful waterfalls cascading over rocks and cliffs.
Let Us Help You Plan Your Laos Trip.
Don't let the planning stress you out. Tell us your travel ideas and our travel advisors are very glad to give you suggestions and guidance for your trip planning. We can tailor-make your trip according to your interests and requirements, and help to create the best Laos vacation for you.