Laos is a land-locked country, but you can find exotic beach alternatives here!

It will be a pity if your Southeast Asia trip does not cover Laos in the itinerary, as the country offers visitors all the things that can create a wonderful holiday.  The beautiful scenery which is on top of Southeast Asia, a seductively laid-back atmosphere and incredibly friendly people are what waiting for you in any Laos tour. However, beach lovers may confuse as this is a land-locked country.
But really soon, you will realize, "being land-locked" does not affect Lao charm. There is a huge number of breath-taking riverside spots that offer the relaxing atmosphere, scope for swimming and sunbathing as a beach. And let's discover all these exotic beach alternatives below.
Don Daeng Island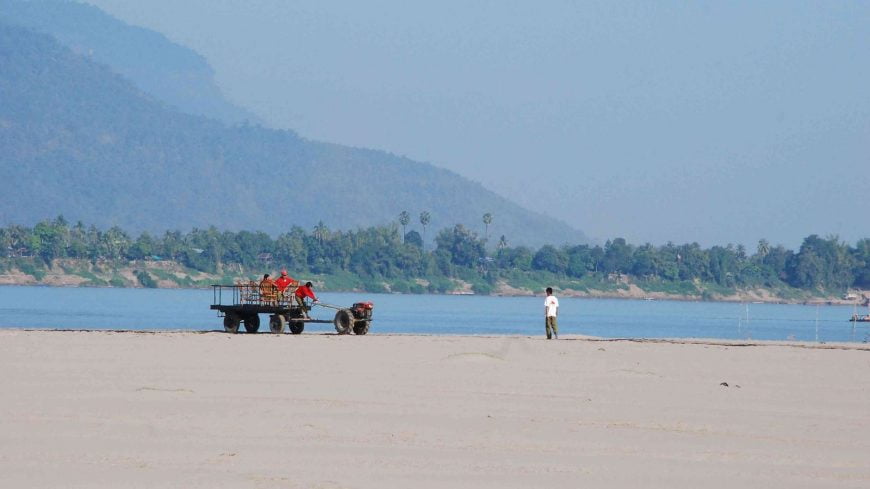 Across the Mekong river from Champasak, and only be accessible by boat, the sleepy, evocative Don Daeng Island will delight visitors with its bucolic scenery, languid pace and car-free pathways. They describe much about the landscape of this destination, however, the main attraction of Don Daeng is simply the atmosphere. Life on Don Daeng remains for the most part traditional and authentic; it is free of cars and sprinkled with temples, while the center is dominated by rice fields. Don Daeng will make you feel that even breathing in and out are full of relaxation. Walking, biking or motorbiking is the best way to discover the unique peace here. Crucially for beach-lovers, the island is also home to sandy banks, so you can easily re-create that beachy experience, in a very differentiative atmosphere.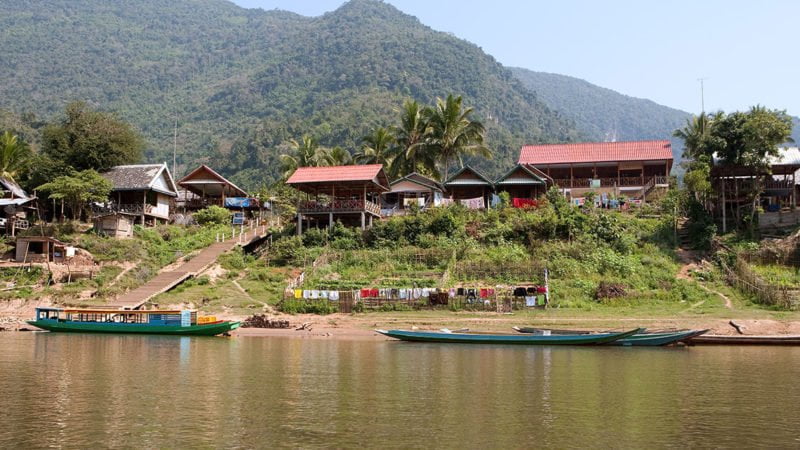 Located beside the Nam Pak River, Muang La is an enchanting riverside town which has made a name for itself. The natural beauty is exceptional: lush rolling hills, wide rivers and surrounded by spectacular mountains. Additionally, the region does not get many foreign tourists so remains relatively unexplored. Biking is also a popular and suitable way to explore the town, and don't forget to visit Wat Pha Singkham – a pilgrimage site home to a sacred 400-year-old Buddha, one of the most important in Laos. The main attraction of Muang La is natural hot springs, which will give you the opportunity to soak sore muscles in piping hot water while taking in the river scenery. There are no white sandbanks, but you will not need them at all, as Muang La and its charm are so enough to make unforgettable memories in your Laos vacation.
4000 islands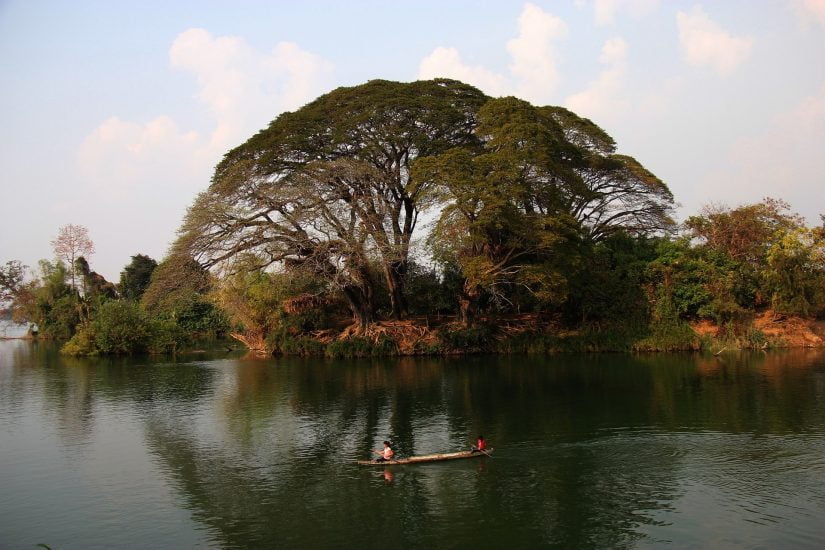 Si Phan Don, or 4000 islands, is a region where the Mekong expands into a wide archipelago and the water slows. The beguiling name is hardly an exaggeration; it is made up of innumerable islands, some of which are submerged in rainy reason. It's a wonderfully relaxing place dotted with charming towns and locals living a life in harmony with the seasonal rise and submission of water. The kinds of activities that you can get up to in this place of paradise include cycling, swimming, tubing, boat cruises, kayaking, and dolphin spotting, although many forsake these and pass the days relaxing in a hammock.