I hear Vietnam calling me and my stomach back

There are many things which remind me of Vietnam. The view. The smell. The noise. And especially, the taste. A perfect Vietnam journey, at least in my opinion, is grabbing the full taste of Vietnam. As there's nothing can describe this country as completely as its own culinary art. All the Vietnam highlights, like how rich it is in history, how unique it is in culture, how plentiful it is in natural conditions, seems to be simply wrapped in one spoon in your mouth.
You can consider this small writing piece is my modest guide for a foodaholic's Vietnam tour. How are you able to taste full Vietnam? Here're some sneak peeks.
A nice start in Hanoi – The heart of all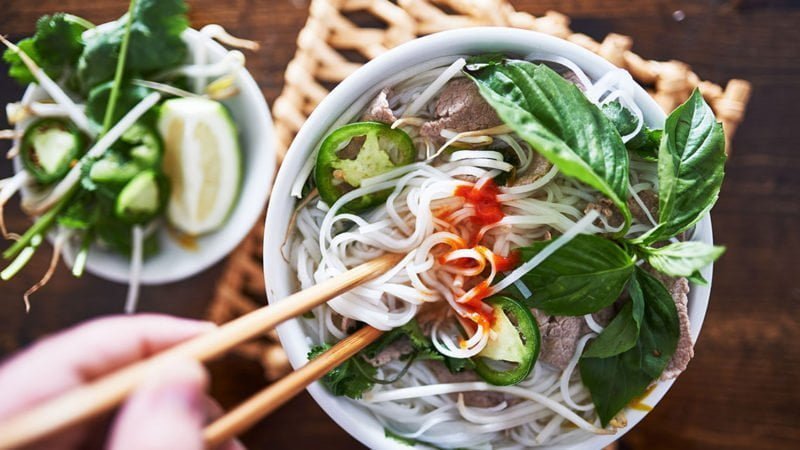 If you are choosing a start for your Vietnam food tour, I think there is no place better than Hanoi – the capital of all things. This is the center of Vietnam culture and politics, also the cradle of many Vietnam foods including the world-wide famous "Pho". After gaining popularity following the war with the US, Vietnam's famous noodle soup dish has become a Vietnamese staple ever since, as well as finding its way into menus all over the world. For such a simple receipt consisting of broth, rice noodles, herbs, and beef or chicken, the flavors can be surprisingly complex. Another local favorite in Hanoi is "cha ca", a turmeric-spiced fish dish, and "banh cuon", a light meal containing steamed rice noodle sheets stuffed with pork and mushrooms and served alongside a sweet fish sauce. And they say that it is more difficult to find places that don't sell these dishes than find these dishes. The price level is always wonderful. Hanoi is truly a really nice start.
Enjoy the unique hill tribe culture in Sapa's specialties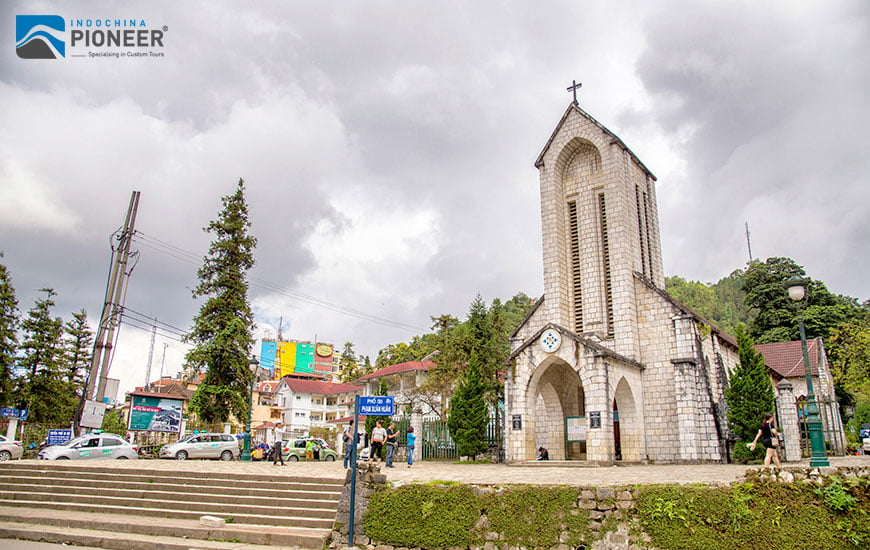 Sapa is always a dream hidden in the fairy fog, and the best way to discover the unique culture of Hmong people – who inhabit Sapa's mountains – is to share in their special dishes. "Thang co", consisting of spiced horsemeat and organs, might not sound too palatable but has a surprisingly pleasant taste, and is a dish many may not have the chance to try again. For the squeamish, the charcoal-roasted pork dish Sapa "cap nach" pork might be a better choice. Both can be found at markets in Sapa and in the surrounding regions.
Dig in the history of Hue's imperial classic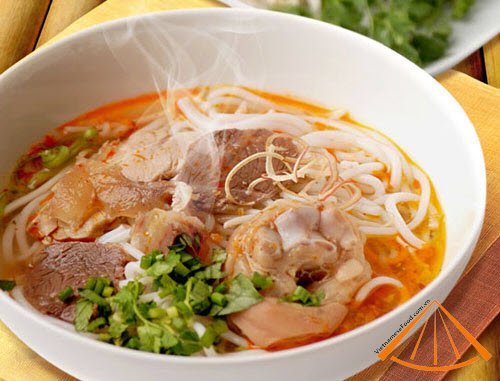 You have not known Hue until you try "bun bo Hue". True story. As this dish "tells" everything you need to know in a special way. Bun bo" is a mighty dish which sometimes is considered as "more over than Pho". A noodle soup starts with pork and beef bones, gets a kick from lemongrass, annatto and shrimp paste, and finishes the job with a tangle of herbs, a squeeze of lime and a few delicious add-ons like sliced brisket, crab balls and, in some cases, cubes of congealed pig's blood. Sound like the heaven in one bowl! Despite the name implying it contains beef, it's common to also find pork products in this dish, alongside the usual veggies. A perfect meal to replenish your energy after exploring the imperial ruins of Hue.
Hoi An's heritage dish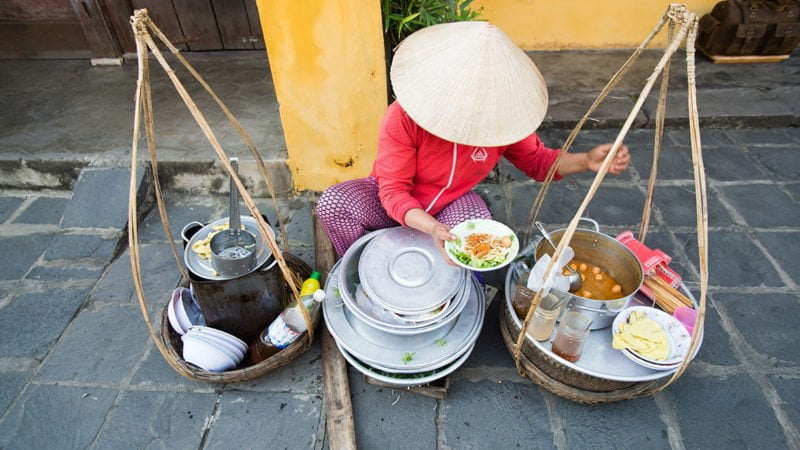 After spending all afternoon wandering around Hoi An's UNESCO World Heritage yellow-brown buildings, one could be forgiven for being sick of the color – but exceptions must be made for "cao lau". A dish that's only found in Hoi An, "cao lau" sees noodles the color of Hoi An's famous buildings served in a bowl alongside barbecued pork and locally sourced mixed greens. Another mouthwatering meal to try here is the "com ga Hoi An" – a classic chicken and rice dish that's available all over the city.
Ho Chi Minh City (Saigon) and a happy ending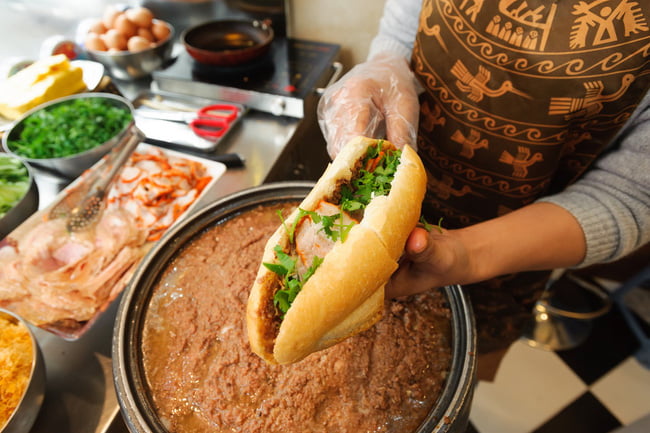 A real Saigon signature is "com tam", or broken rice. A great way to reuse broken rice that's leftover, it sees meats such as pork chops, pork skin, chicken or fish patties served on top of the broken rice and garnished with the usual Vietnamese fare. However, we started with pho and so it's natural to end with perhaps Vietnam's second most famous dish – banh mi. As the real throwback to colonial French rule, this famous Vietnamese sandwich has been in numbers of culinary top-list these recent years. If food is your oxygen, the baguette sandwich filled with greens and a choice of fillings, including paté and freshly made omelets MUST BE in your bucket list (guys and girls, write it down, please). We don't think there is the second place that is able to bring the same wonderful taste like in Vietnamese street vendors, even Banh mi has been imitated around the world. It is definitely what you will miss when you leave.