Great things to do in Vietnam with just 5 dollars

Out of many countries which is hot for travelers around the world, nowhere has the price level as good as it is in Vietnam. If you stay here long enough, it would be easy to pack on the pounds because food and drink are about as cheap as it gets, and good too. Not only food and drinks, entertainment services, accommodations but also many other things will make your wallet love you so much.
Let's check the infographic below to see what 5 bucks can bring you to this awesome nation: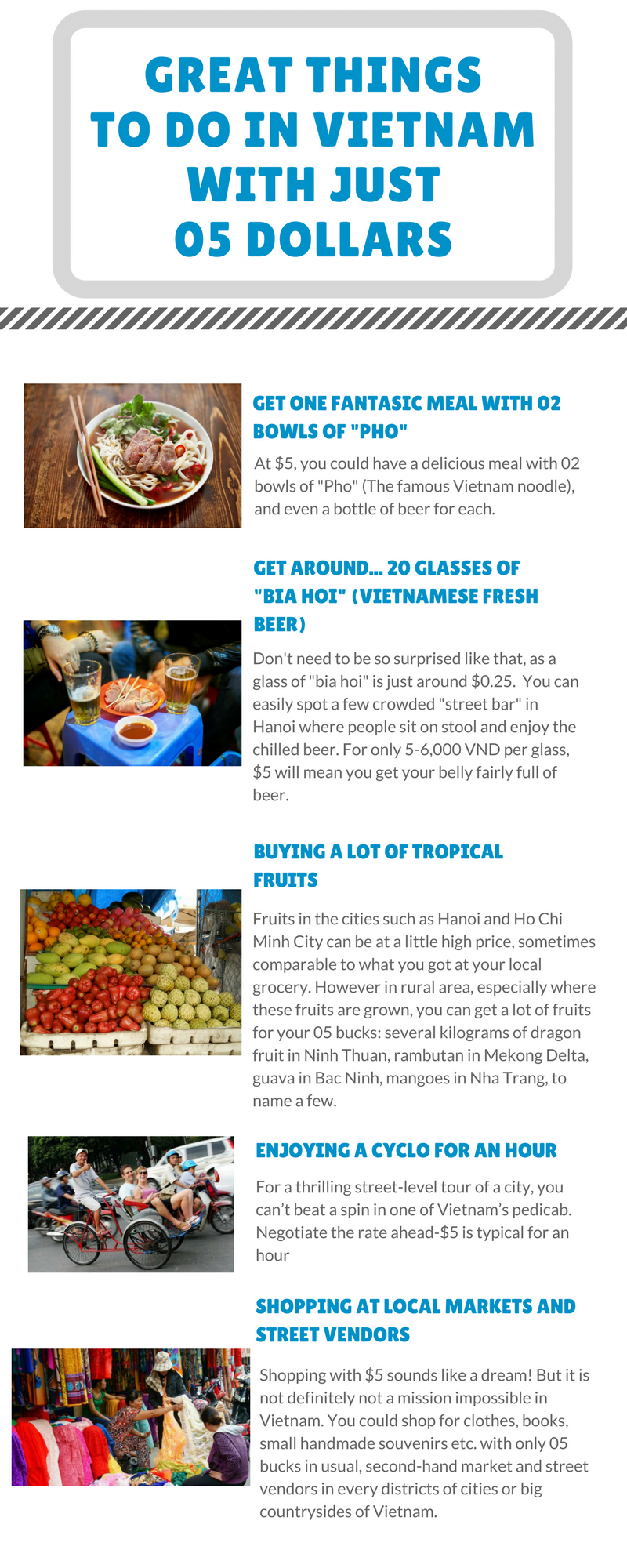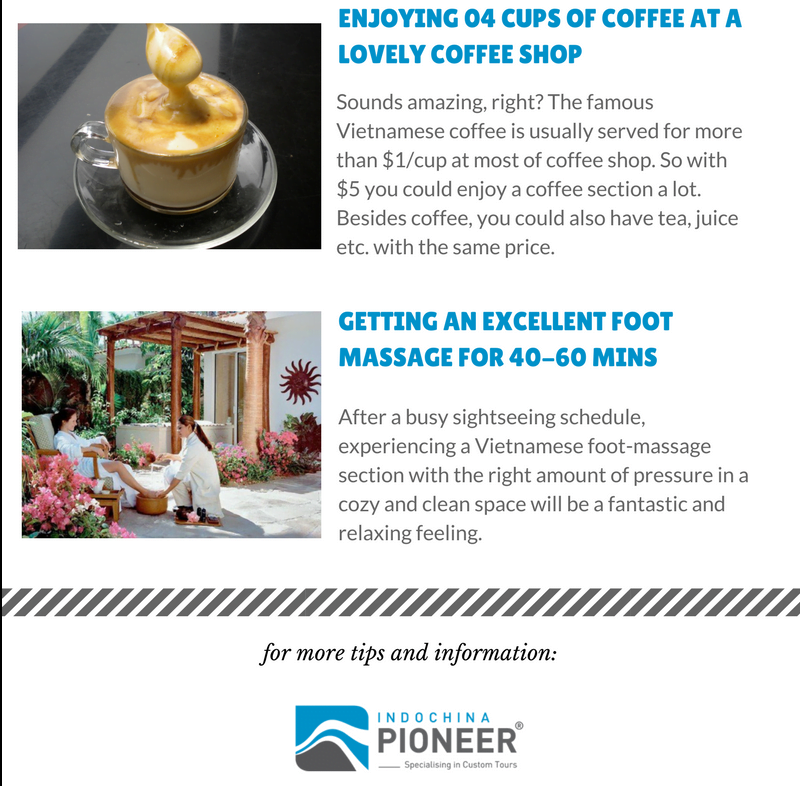 Let Us Help You Plan Your Vietnam Trip.
Don't let the planning stress you out. Tell us your travel ideas and our travel advisors are very glad to give you suggestions and guidance for your trip planning. We can tailor-make your trip according to your interests and requirements, and help to create the best Vietnam vacation for you.