Discover the charm of Nusa Lembongan and Nusa Ceningan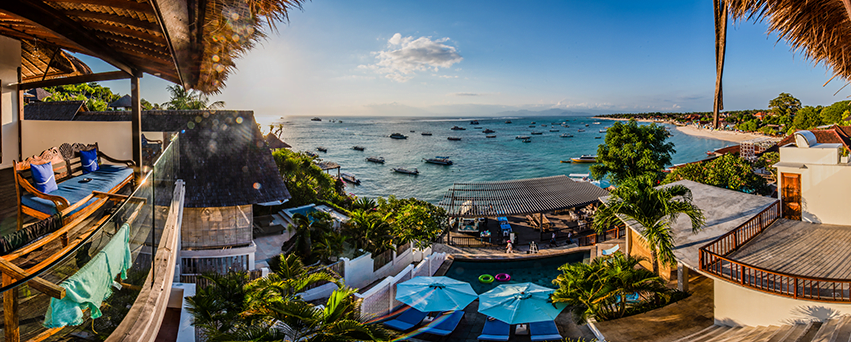 Together with Nusa Penida, Nusa Lembongan and Nusa Ceningan create the irresistible charm of the island cluster just off the coast of Bali. Ofter welcome day-trip visitors or those on short excursions, there are plenty to do and a number of spots to enjoy the natural beauty of these two smaller islands.
Playgrounds, Nusa Lembongan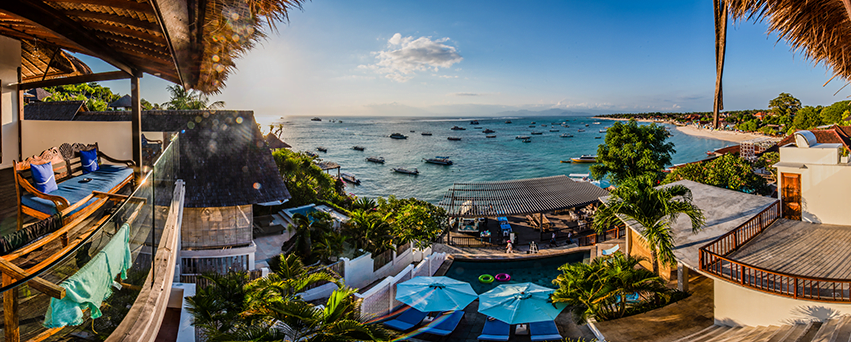 A well-known destination for surfers with moderate waves and white sand beaches of Nusa Lembongan, perfect for beginner and intermediate-level surfers. Whilst it is considered one of the more mellow waves on Nusa Lembongan, on the right tide and swell direction, it often throws down some nice barrel sections. There are boat mooring and pontoons outside the break if you need a break from wave riding. If you are looking for a fun surfing session, go here, ride on the waves and end the day with a nice cocktail!
Bali Marine Walk, Nusa Lembongan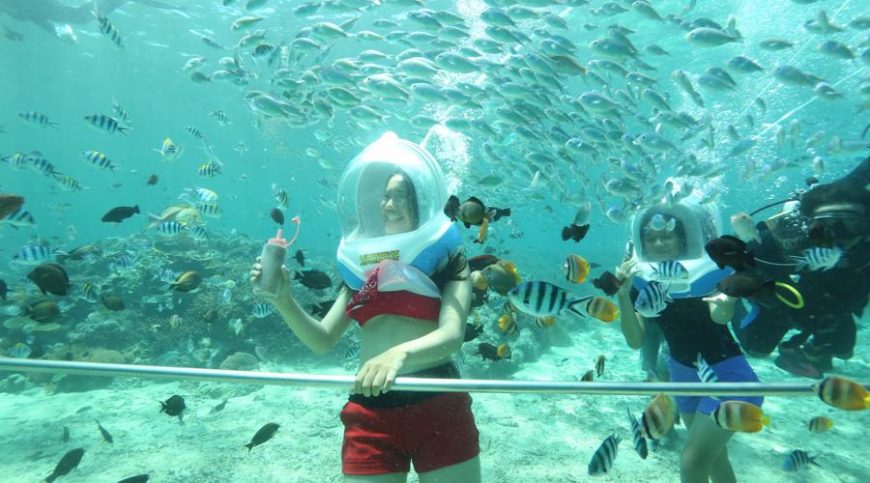 Tell us how you like to discover the underwater life? Snorkeling? Diving? How about something … more leisure like walking? Yes, you can do that in the waters off the western coast of Nusa Lembongan. Using special helmets and gears, you will explore the paradise 4-6m under the water surface in a unique way, walking along with schools of fish and get a real close look at the colourful coral reefs.
Nusa Lembongan mangrove forest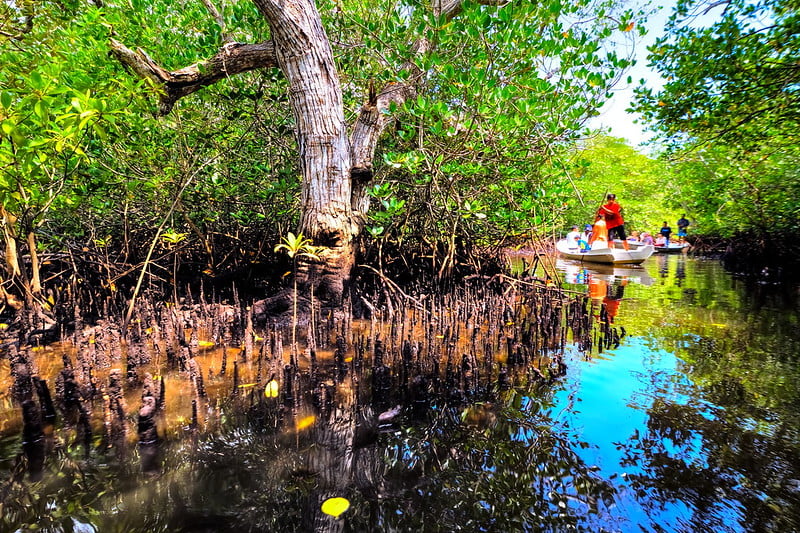 While the Nusa islands are considerably smaller compared to Bali, their attractions are just as captivating as those of the main island, including stunning beaches and lush forests. On Nusa Lembongan, if you seek for some greenery, head to its mangrove forest, located in in the Jungutbatu Village. You can buy a tour or hire a kayak and enjoy the soothing greenery while pedaling yourself. A trip into the mangrove forest is a perfect opportunity for sightseeing, photography, and relaxation.
Devil's Tears, Nusa Lembongan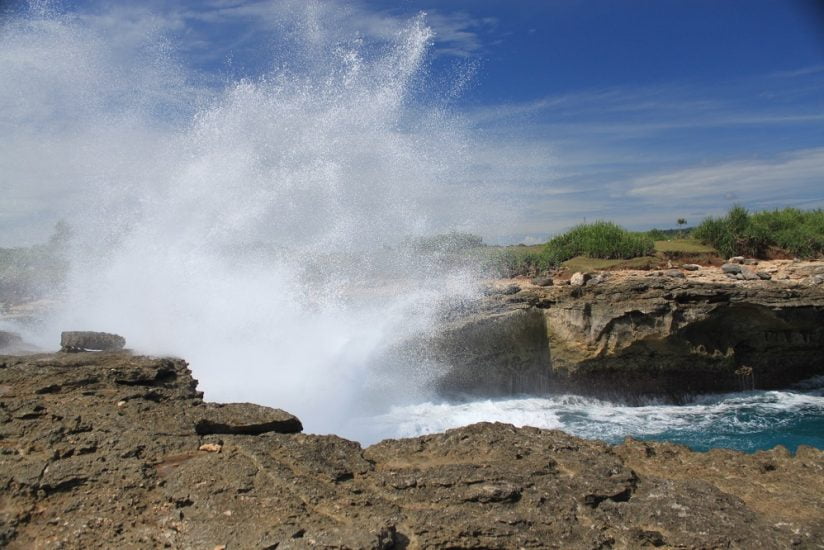 If the calm waves and lush forest of Bali and its surrounding islands have shown you the lovely side of mother nature, let the display of natural forces remind you of her other side! Watch in awe as huge ocean waves come crashing against the cliffs, resulting in massive explorations and the mist or the "tears" fall back into the water.
For a bit of magic, hang out at the site during sunset. When the sun is going down, the "tears" become rainbow water drops, adding a nice touch to the incredible sight.
Just don't stand too close, you don't want to be drenched in water after nature's show, right?
Blue Lagoon, Nusa Ceningan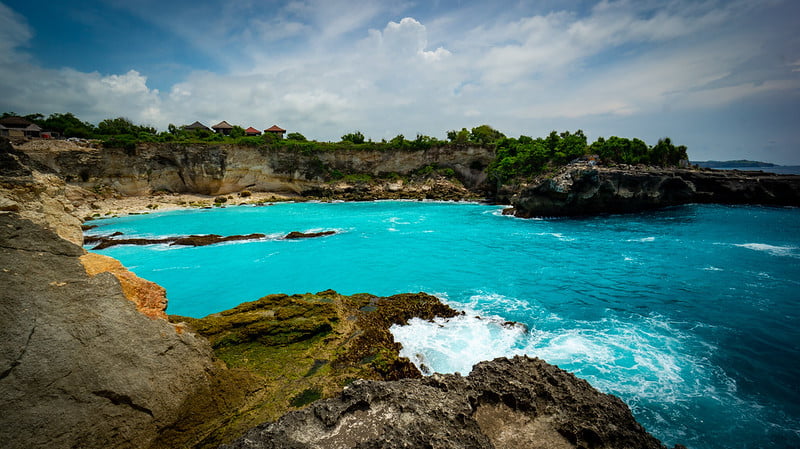 A secluded beach after days spent among the masses, Blue Lagoon beach is just the place you'll need to be at. Some have sung the praises of this spot for its turquoise waters, as it is some of the most awe-spiring places of the Nusa Islands. And they're right. The wonderful scenery of Blue Lagoon is simply impossible to beat!
Let Us Help You Plan Your Bali Trip.
Don't let the planning stress you out. Tell us your travel ideas and our travel advisors are very glad to give you suggestions and guidance for your trip planning. We can tailor-make your trip according to your interests and requirements, and help to create the best Bali vacation for you!