Coronavirus: Should You Cancel Your Travel Plans?

It's in the news, it's infiltrated our minds, made its way into daily conversation and everyone talks constantly about coronavirus (CoVid-19). Many of us are wondering, "I am planning my trip to Vietnam (or Thailand, Laos…), I even have flights booked and hotels reserved", "Should I cancel my trip?", "How worried should I really be about Coronavirus?",…
As you are aware, the outbreak of the new Coronavirus (CoVid-19) has taken over headlines across the globe. Understandably, this has resulted in concerns about public health and travel, specifically to Asian countries in proximity to mainland China. Certainly, the pandemic will soon be controlled with the effort from medical practitioners and when summer approaches, but what should you do if your trip has already been booked for this sensitive time?
Our aim with this post is not to provide answers, but rather straight facts and analysis based on them from which you can draw your own conclusions.
Current situation
As of the latest reports on 19th February, there have been very few cases in Southeast Asia. The majority of cases are in mainland China, with the following of Japan (most infected cases are on the Diamond Princess cruise), South Korea and Singapore.
In Vietnam, there are 16 cases reported. However, all 16 patients have tested negative with the virus and made a full recovery, 14 of them have been discharged from the hospital. No new case has been reported since 13th February.
Vietnamese government's actions
The Vietnamese authorities are implementing steps to mitigate the risks of infection, including health screening at airports and land borders. People showing signs of respiratory illness on arrival in Vietnam can expect to be checked.
The Vietnamese authorities have also announced travel restrictions and quarantine requirements:
As of 1 February 2020, anyone who has visited China in the previous 14 days will be refused entry to Vietnam.
As of 3 February 2020, anyone already in Vietnam who has been in Hubei Province (China) within the past 14 days should go into medical quarantine. Anyone who has been elsewhere in mainland China within the past 14 days should self-isolate at home.
Citizens are recommended to wear masks in public and follow other hygienic advice, and events which may lead to large public gathering have also been limited.
WHO has praised the Vietnamese government's effort in controlling and preventing the spread of CoVid-19.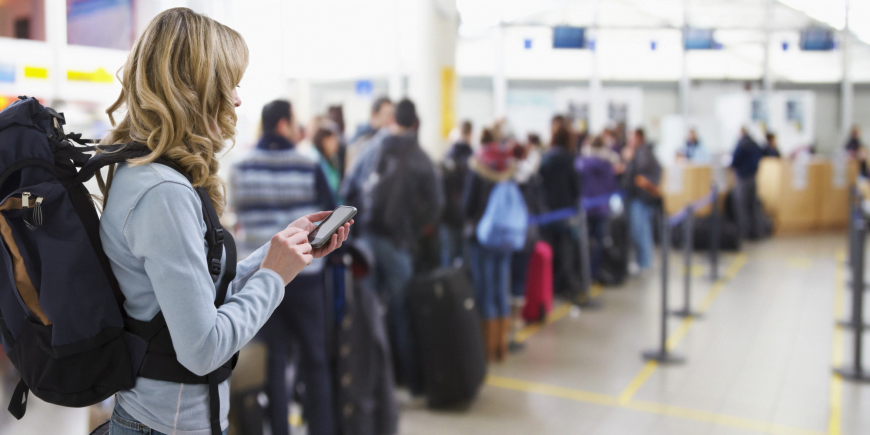 So, dust off your passports and go on!
Considering the current situation in the area, it is safe to carry out your plan and head to Southeast Asia countries like Vietnam, Thailand, Cambodia, Laos or Myanmar. These countries have reported only a small number of cases as mentioned, and methods are taken seriously by the governments to prevent the spread of CoVid19.
Furthermore, WHO only encourages the implement effective preparedness measures and does not recommend any travel or trade restrictions. No governments have issued warnings against traveling to any Asian countries, except for China. In the UK, US, Australia and other western countries, the governments keep a close eye on the development of the situation, and until now, their travel advice remains as "Exercise Normal Precautions" for Southeast Asian countries.
There are numerous flight routes to Vietnam which do not require a transit in the affected areas, therefore you can choose a suitable flight to travel to our country. The Vietnamese carriers are also practicing hygienic methods as advised by the authorities, so there is no reason to miss your holiday!
All attractions in Vietnam operate normally and also apply hygienic measures for visitors' safety.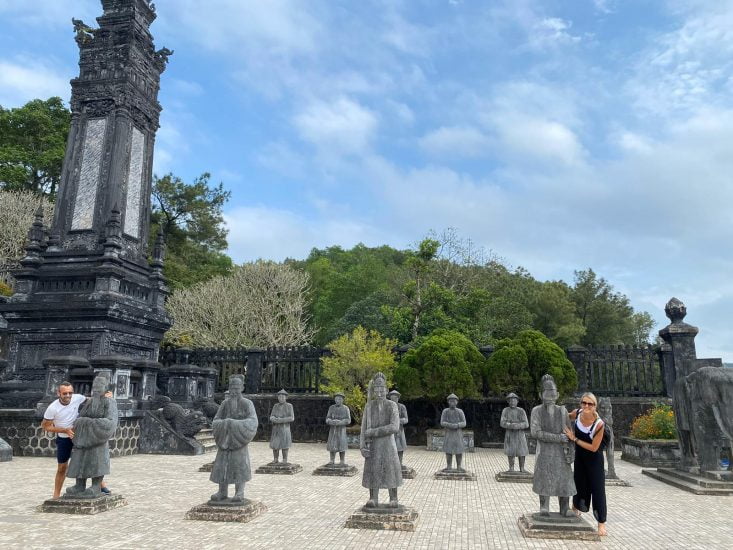 In case you are concerned, we would suggest postponing your trip to a later time. Our team will do our best to assist you in rescheduling your travel. Also, seek your doctor's advice to see whether you can go ahead with your plan to Southeast Asia.
To reassure you, our customers who have been traveling with us in Vietnam and our other destinations all feel safe and are enjoying their holiday. We also monitor the development of the situation in our destinations and follow the authority advice to ensure your safety.
Precautions
The CoVid-19 is easily contagious, so whether you are traveling or playing safe and staying home, follow WHO advice for the public:
– Wash your hands frequently
– Practice respiratory hygiene:  When coughing and sneezing, cover mouth and nose with flexed elbow or tissue – discard tissue immediately into a closed bin and clean your hands with alcohol-based hand rub or soap and water.
–  Maintain social distancing: Maintain at least 1 metre (3 feet) distance between yourself and other people, particularly those who are coughing, sneezing and have a fever.
– Avoid touching eyes, nose and mouth
– If you have fever, cough and difficulty breathing, seek medical care early
Please be assured that the safety of our customers always comes first. If our team at Asia Pioneer has any doubt that travelling to certain destinations will expose our customers to risks, we would give you honest advice and keep you away from sensitive areas. We will do our best to secure your safety and to make your holiday with us the most enjoyable!
Here are some pictures of our happy customers who just finished their trips to Vietnam, Cambodia and Laos last week: