4 lesser-known experiences not to be missed in Myanmar

Although Myanmar, or Burma, is a new name in the Southeast Asia travel map, its reputation is quickly rising with travelers all around the world. Everybody starts to talk about Bagan, Yangon, and Inle Lake like they used to talk about Phi Phi island, Siem Reap, or Halong Bay. There're a hundred things you can do in your Myanmar tour, but below we have listed all the exclusive experiences which not so many people know about.
Go cycling in Bagan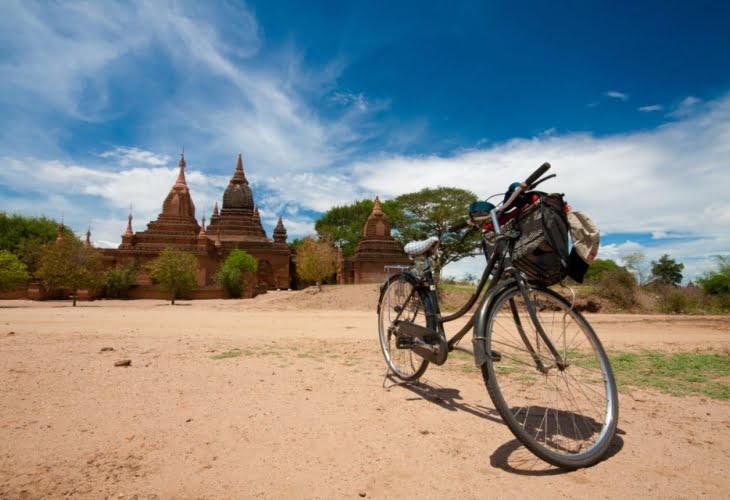 The hot air balloon ride is a must in many Myanmar vacations, and obviously, it is among the best "things-to-do" in this charming land if you want to capture the beauty of Bagan in the most comprehensive way. However, there is also a thrilling experience which also gives you the opportunity to admire this city and its spectacular temples, but not many people think about, cycling. The sandy paths and tracks wind past hidden temples that you can explore, and you're sure to find a quieter spot for watching the sunset than the popular – and packed out – temples of Ananda and Shwesandaw. You can hire a bike from your hotel, or from one of the many shops around Old Bagan, and set off on your own to explore the more remote spots, away from the tour buses and cars.
Try Burmese wines at Inle Lake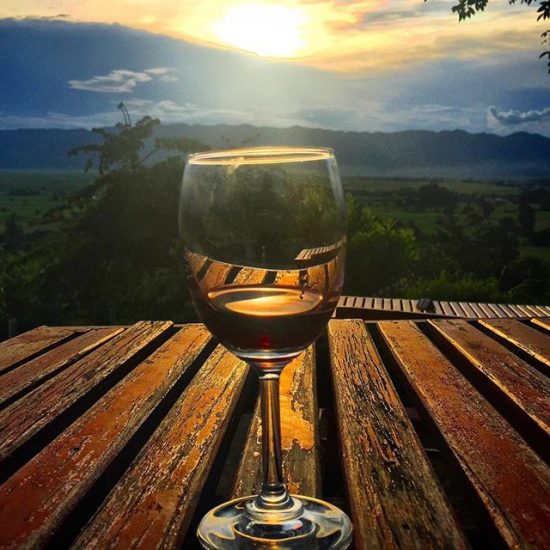 Besides the floating villages, markets, and communities of Inle Lake, this destination also hides an interesting thing which is rarely known about. It is the exotic Burmese wine. While being here, don't forget to find the wine in hotels and restaurants across the region, which is surprisingly good. Or you can head inland and take a tour of the winery and follow with lunch and wine tasting overlooking the lake.
Treat yourself to a culinary feast in Chinatown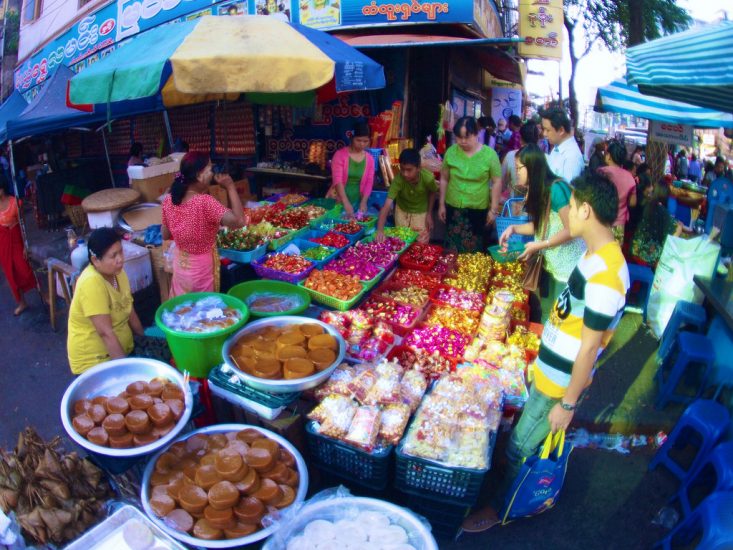 Yangon's Chinatown is an ultimate place for food lovers after taking in the exquisite Shwedagon Pagoda at dusk. Located in 19th Street, where you can head to by walking along Maha Bandula Street or taking a taxi, Chinatown is an unmissable landmark for nightlife.  The barbecue stalls take over the street selling all types of meat, fish, and vegetables which are then cooked to order. You can join the locals, sit around plastic tables, and enjoy a fresh feast. Some of the dishes you'll recognize, some you won't. But they are all tasty.
Visit a sacred golden rock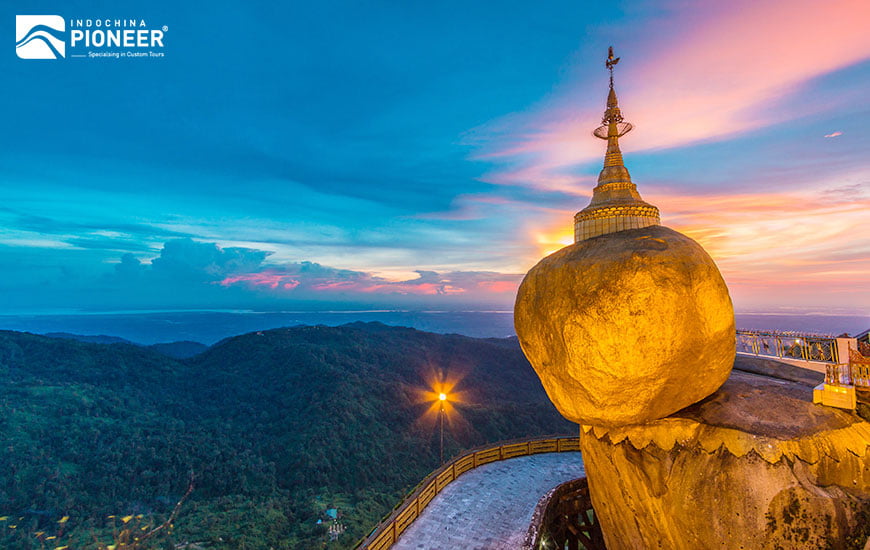 A well-known pilgrimage site in Mon State, a few hours' drives from Yangon, the Kyaiktiyo Pagoda makes an interesting stop for those heading to Moulmein or as an overnight trip from the former capital. This small temple was built on the top of a granite boulder covered with gold leaves pasted on by its male devotees. Holding in place a giant rock at the edge of a cliff, this site is believed by many Buddhists to be miraculous. More popularly referred to as the Golden Rock Pagoda, legend says that the rock, which appears to defy gravity, is balanced on a strand of the Buddha's hair. Other than a long walk up the mountain, the only way up is on shared open vans which whizz you to the top. With the huge numbers that visit each day, don't expect the experience to be a peaceful one but with striking sunsets over the valley and plain below or a beautiful sunrise behind the mountain, it's definitely a rewarding one and worth an overnight stay. It should be noted that at this time only men are allowed to get near enough to this sizeable stone to touch it.