"13 Reasons Why" Cambodia must be your next destination this year

While the series "13 Reason Why" of Netflix has become the world phenomenon over these years, in tourism, we also have the "13 Reason Why" list (but for positive aspects) which explains all the reasons you should visit a destination. And in this small writing piece, let's discover the charm of Cambodia, and a few reasons why the country should be on everyone's bucket list.
Angkor Wat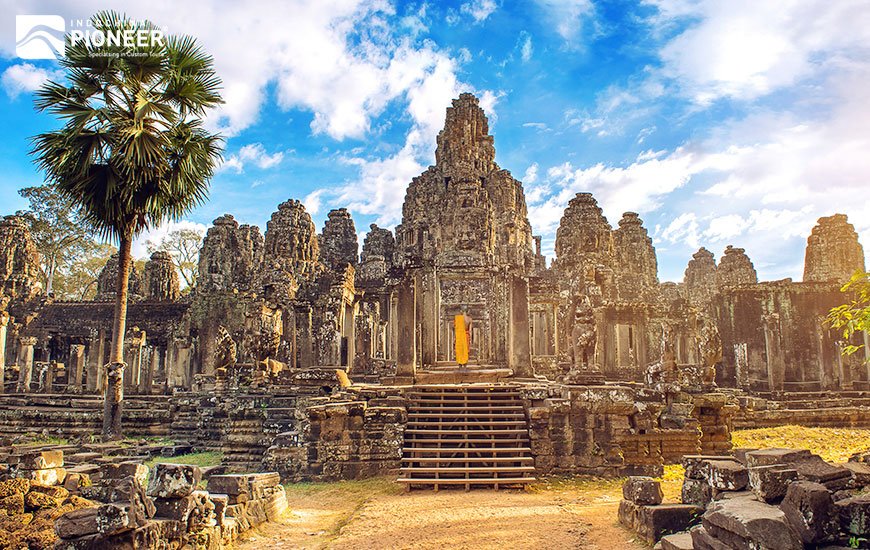 The gateway to Angkor Wat, Siem Reap, is always a hidden dream for any adventurer. Popular for its temples, Angkor was the Khmer Empire's capital city. It has been found that Angkor is a "hydraulic city," because research has shown that it has a complicated water management network and elaborate infrastructure connecting the temples. The sprawling temple complex is an architectural feat and home to a series of stunning structures and religious monuments.
The local
Cambodians are renowned for their hospitality, and upon entering the Kingdom, visitors will be overwhelmed with the abundance of warm welcomes and smiles. People in Cambodia are very friendly and open. Many people will stop just to talk and get to know you out of curiosity. This friendliness is contagious in the best of ways. You soon come to realize how much you can learn from strangers whom you'd never have met if you hadn't followed this cultural value.
Island paradise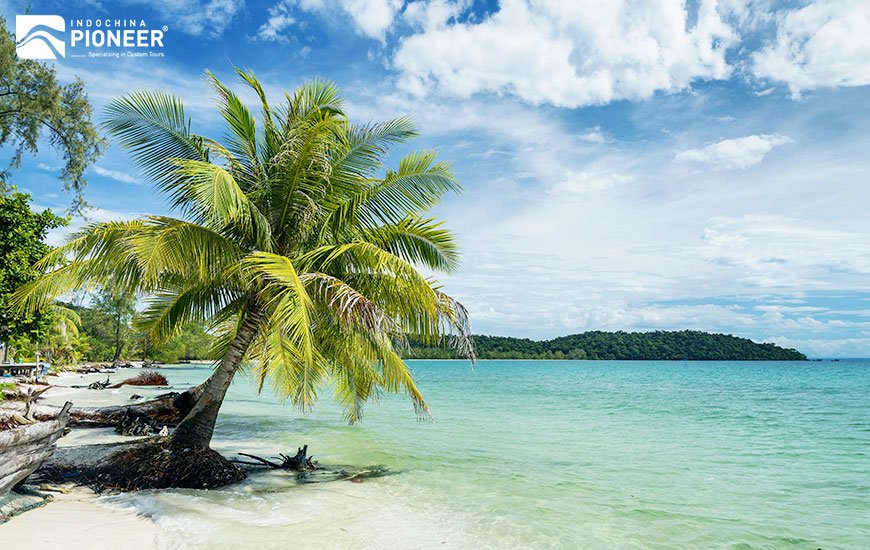 Cambodia is considered to be home to a number of stunning beaches, with several island paradise sitting off its coast. And if you are always hungry for some vitamin Sea, heading to these islands are totally a smart idea. All the islands here remain at the basic developed level, which means they will offer you the true "getaway" opportunity. Just you and your travel buddies, in a relatively pristine paradise, with seemingly endless stretches of powder white sand beneath turquoise waters – with hardly a person in sight.  Koh Rong holds the crown as the party island, with nearby Koh Rong Samloem boasting pristine powder sands flanked by tropical flora. Other remote jewels include Koh Thmei, Koh Ta Kiev and Koh Totang.
Authentic travel
Today's travelers are seeking out authentic experiences over a couple of weeks lazing in the sun, and Cambodia has this by the bucketload. You can take in everything from community homestays, spending a few days trekking through the jungle soaking up the rare flora and fauna and cycling through the pristine countryside to learning how to cook Cambodian food and immersing yourself in the abundance of festivities that dot the calendar.
Wildlife
Cambodia is home to an abundance of wonderful wildlife. Phnom Tamao Rescue Center, on the outskirts of Phnom Penh, boasts an array of creatures that they have rescued from the clutches of poachers and the illegal trade, and they rehabilitate the animals before releasing them back into the wild. The center has tigers, elephants, sun bears, gibbons, and other animals. The Cardamom Mountains, which sit in the northwest of Cambodia, are one of Southeast Asia's most species-rich and intact natural habitats. While trekking through the dense jungle – one of the region's largest remaining rainforests – remains relatively off the beaten track, for now, a rising number of tours take visitors camping, kayaking, cycling and hiking through this unique tropical jungle.
Rich culture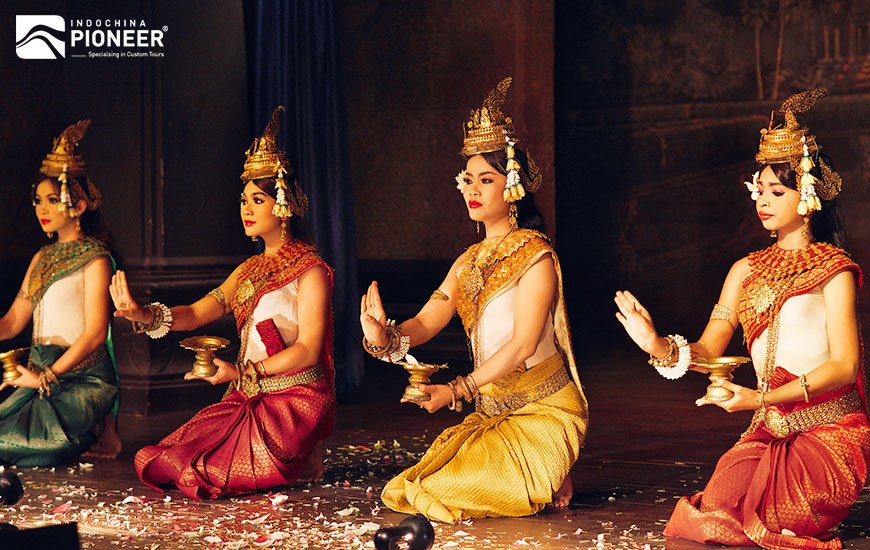 The Kingdom of Wonder comes coupled with a rich culture and heritage that runs through the veins of Cambodians. From magical apsara dancers, traditional music, elaborate ceremonies, and stage shows, there are plenty of opportunities for visitors to immerse themselves in the vibrant local scene. Sovannaphum Theatre in Phnom Penh puts on regular performances, with workshops in shadow puppetry available. Cambodian Living Arts also produce a series of traditional dance shows.
History
History buffs will be in their element in Cambodia, with the great Khmer Empire remaining at the center of national pride. From wandering around the ancient temples of Angkor Wat and discovering more about the kings who created them to the country's switch from Hinduism to Buddhism and through to its recent violent past, the Kingdom holds a strong and fascinating history.
The countryside
The countryside, especially during the monsoon season when the paddies are a lush green, and the country comes to life, is the jewel of Cambodia. Every time you look out of your car window, a perfect painting showed up, with sprawling rice fields studded with palm trees, grazing cattle, gently rolling hills, dramatic skylines and dusty tracks snaking through villages. They are just beautiful enough to make you have an illusion of even a deep breathe being able to blow away these fabulous scenes.
Art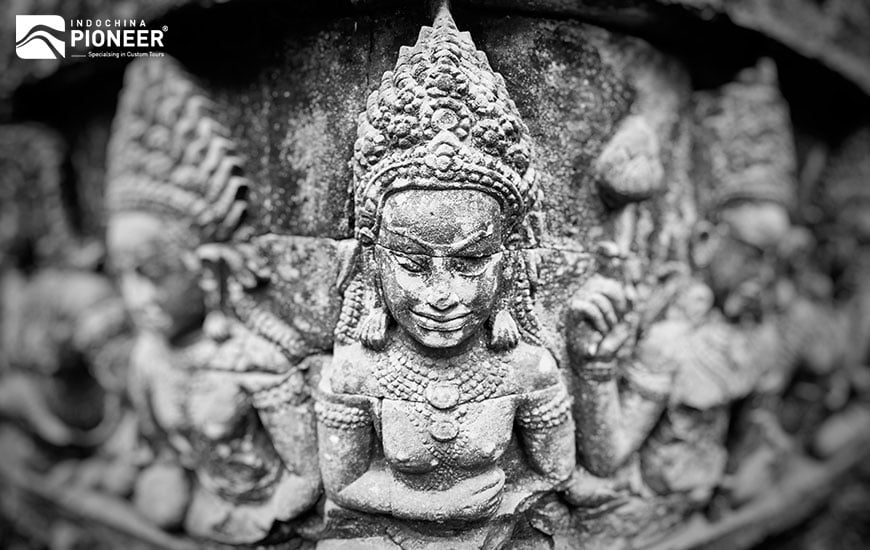 Despite lacking a national art gallery, the art scene is thriving in Cambodia, with a wave of young contemporary artists leading the way. Galleries sit throughout the capital and Siem Reap, as well as the artistic capital of Battambang and a handful in Kampot. Phnom Penh's Sa Sa Bassac, Java Café and Gallery, and Meta House often show the work of budding artists. In Siem Reap, Theam's House, Constable Gallery at Large and The 1961 Coworking Space and Gallery are must-visits.
Markets
If you like to drive a hard bargain, then get your haggling hat on and head to the nearest market. They are central to life in Cambodia and are bustling early in the morning as people clamor to buy the freshest foods for the day. Russian Market, Central Market, and BKK1 Market in Phnom Penh flog everything from clothes, souvenirs, music, and DVDs to food, household goods, and vehicle parts. In Siem Reap, Angkor Night Market and the Old Market are hot spots.
The festive spirit
Whether it's a wedding, anniversary, funeral or other special celebrations, Cambodians love to throw extravagant parties and invite everyone they've ever met in their life. In February, Cambodia became the country with the largest number of public holidays. Officials added the Day of Remembrance on May 20, bringing the annual total to a staggering 28. International Women's Day? Have a holiday. International Human Rights Day? Let's take another. The anniversary of King Father Sihanouk's death? Let's have three. The list goes on and on.
Food
The culinary art reflects the country. And I guess it's true, at least in the Cambodia case. From the country's signature fish amok and beef Lok-lak to crab and Kampot pepper and the mass of noodle and rice dishes that are eaten on a daily basis, exploring the flavors of Cambodia is essential. A range of food tours and cookery classes are available to take visitors on a journey through the tastes of the Kingdom. The more adventurous can sample popular snacks such as deep-fried tarantulas, crickets and other grub.
Streetlife
All the fun, you can find them in the street through your Cambodia trip. No matter where you look, there is a colorful feast for the eyes. From the street vendors and Cambodians chilling on the sidewalks in front of their homes and kids playing to jaw-dropping sights like a family of six crammed onto a motorbike and vehicles weighed down with crazy loads to amusing T-shirt slogans. There's always something entertaining to see in the country. The street is lively, and much more in focus than everything back home.
Let Us Help You Plan Your Cambodia Trip.
Don't let the planning stress you out. Tell us your travel ideas and our travel advisors are very glad to give you suggestions and guidance for your trip planning. We can tailor-make your trip according to your interests and requirements, and help to create the best Cambodia vacation for you.