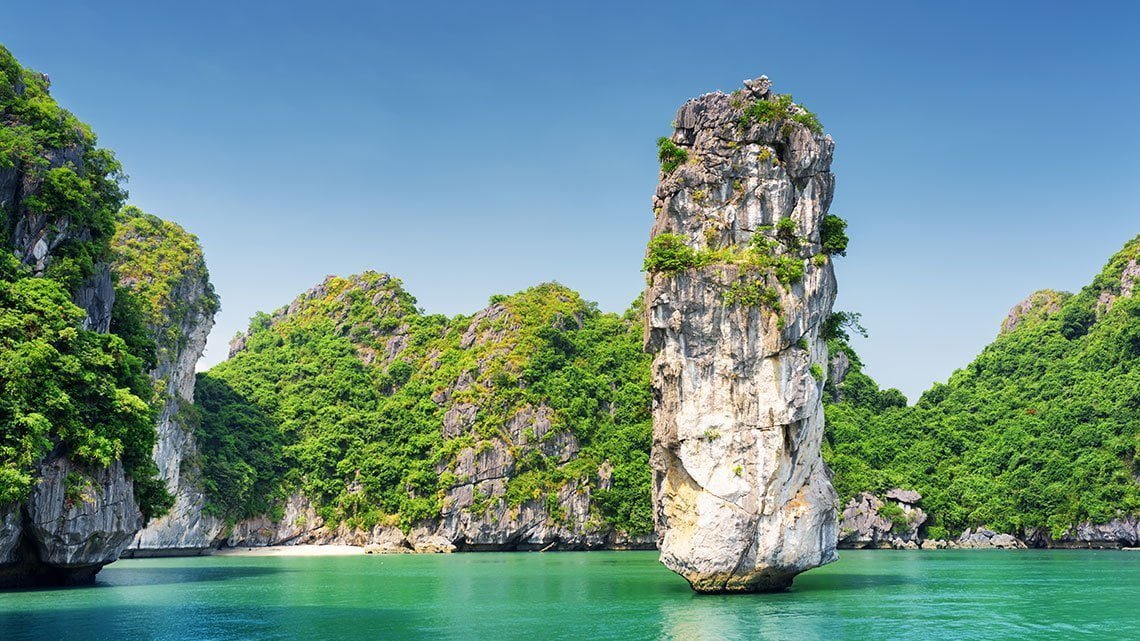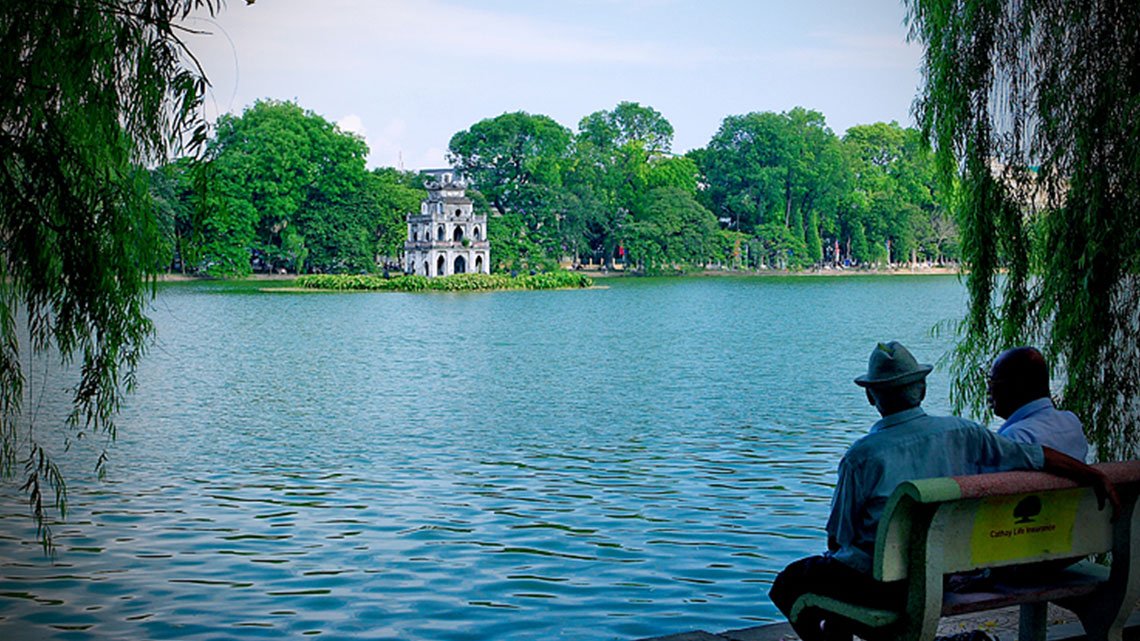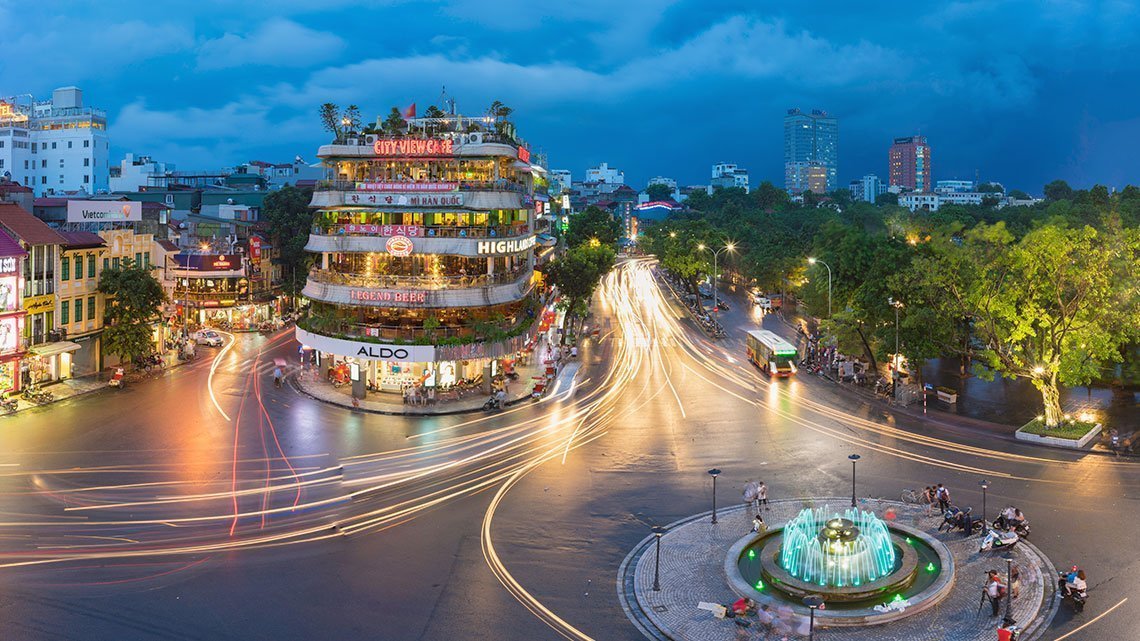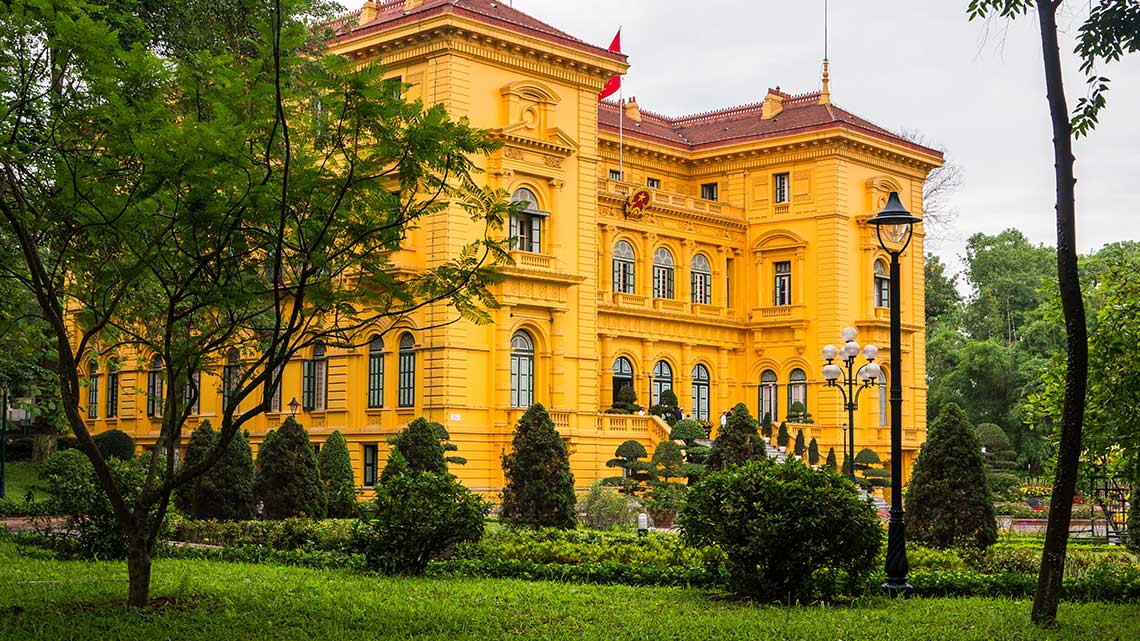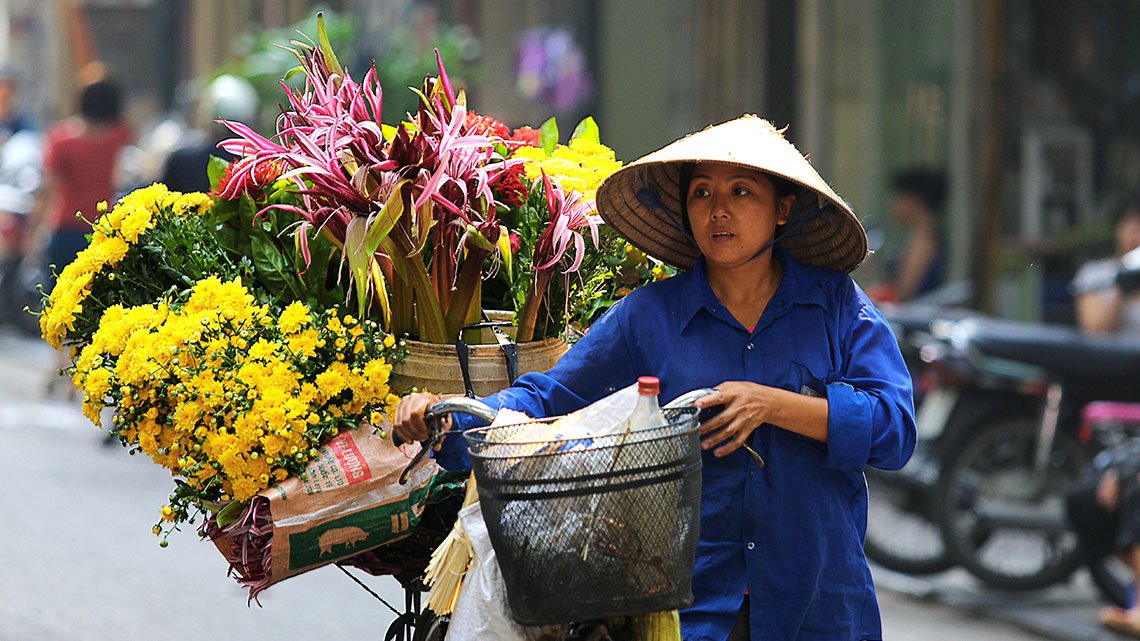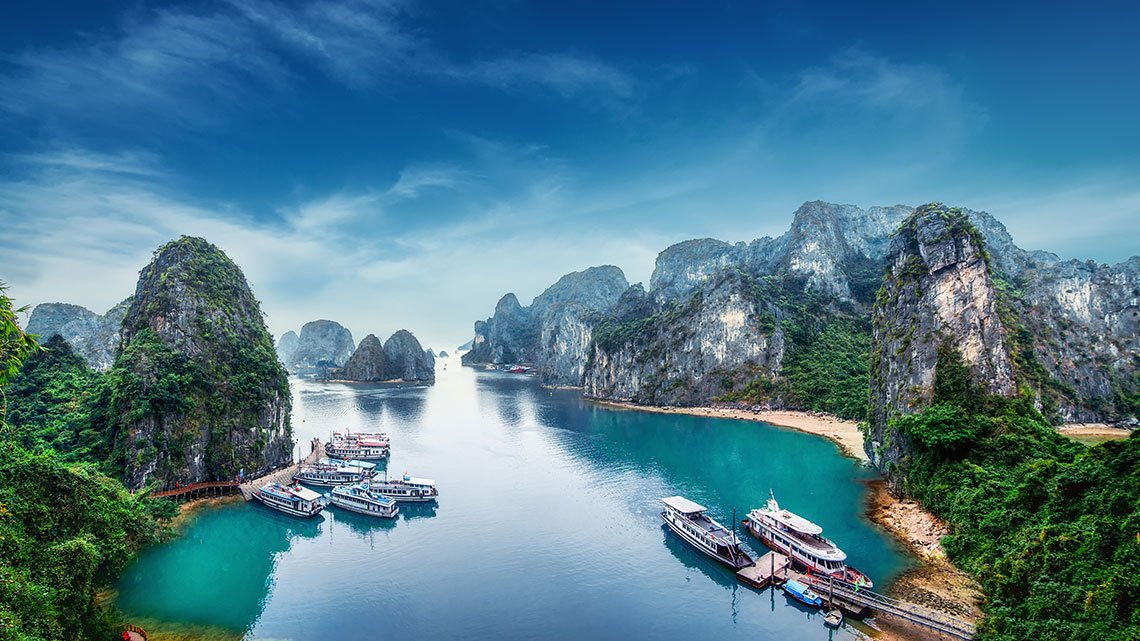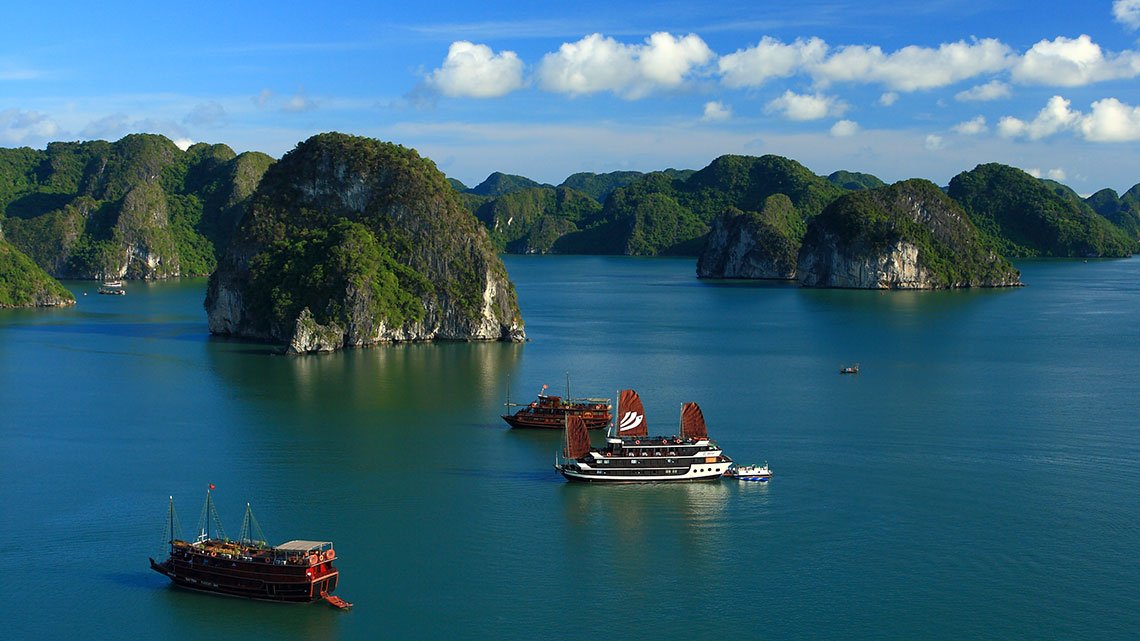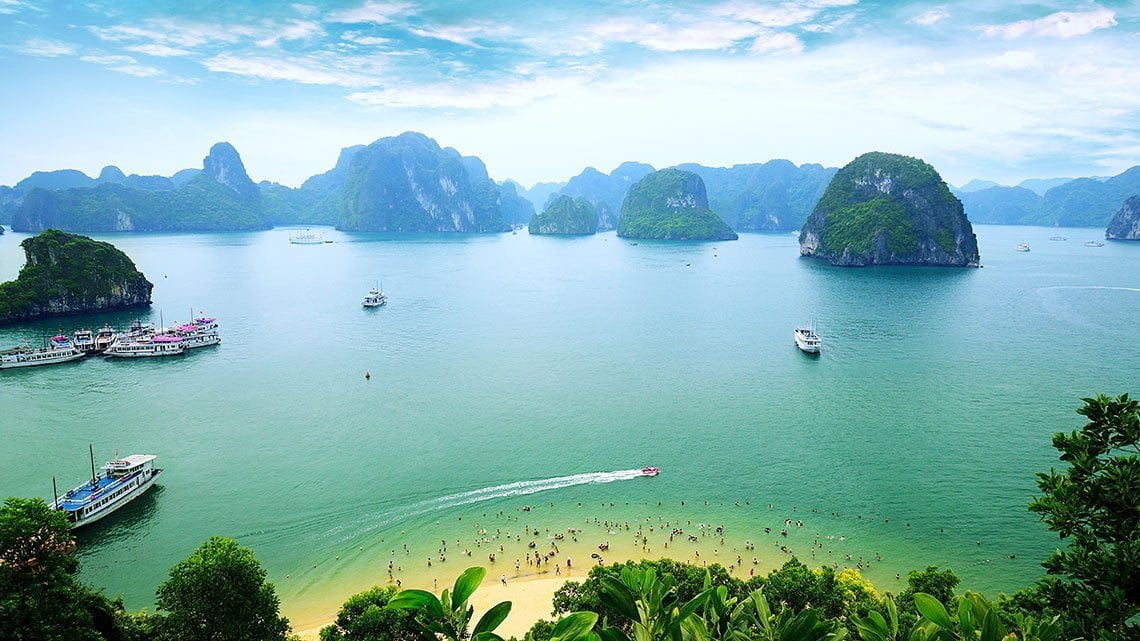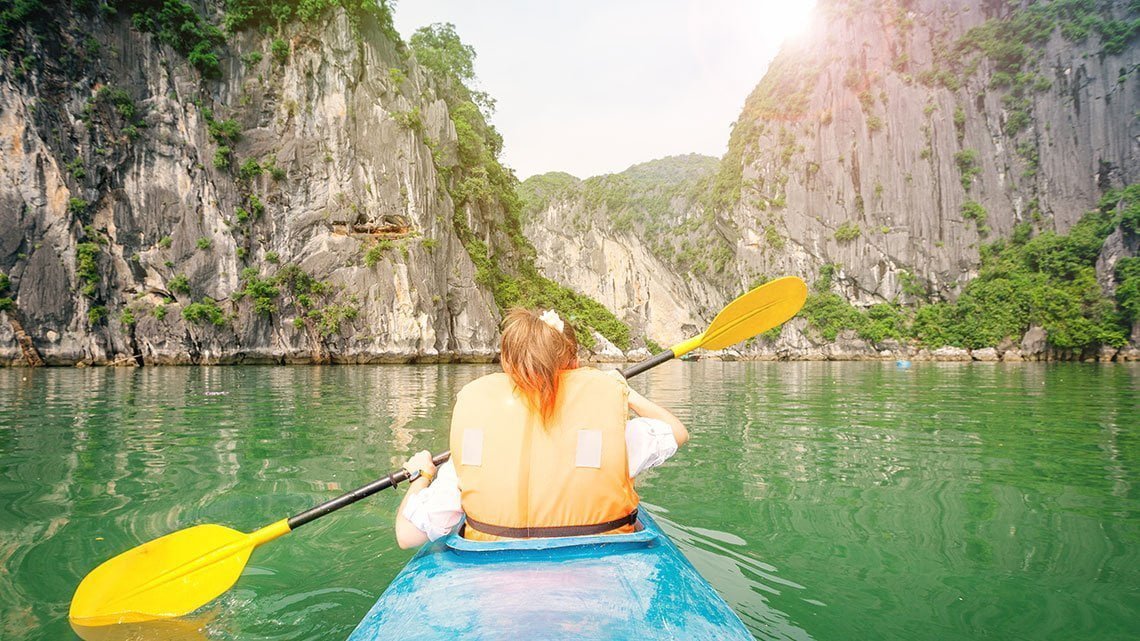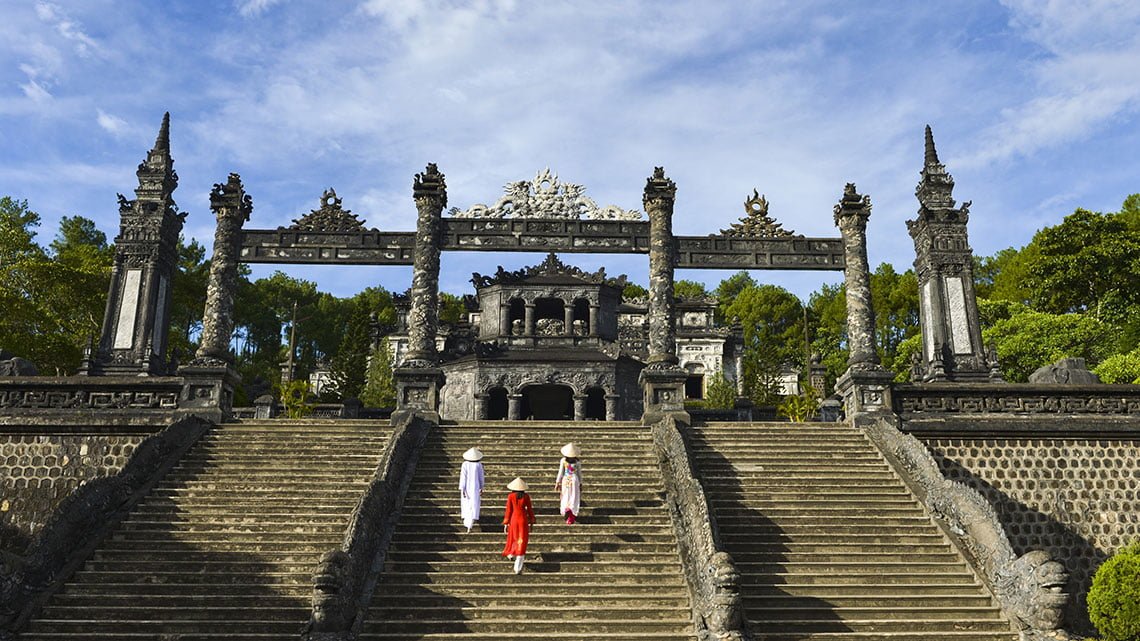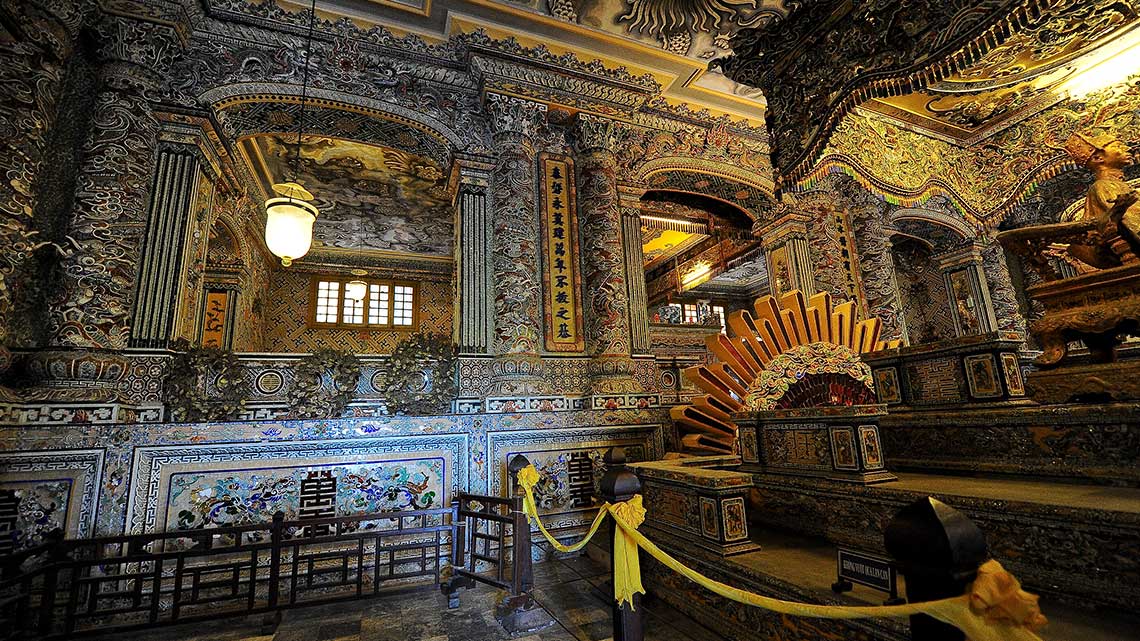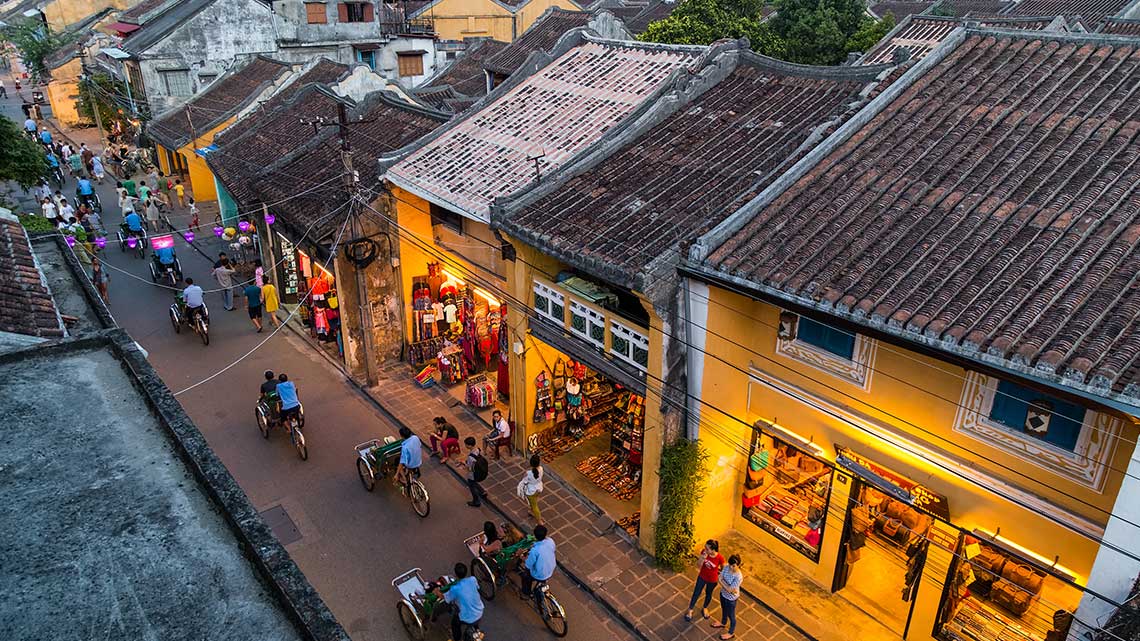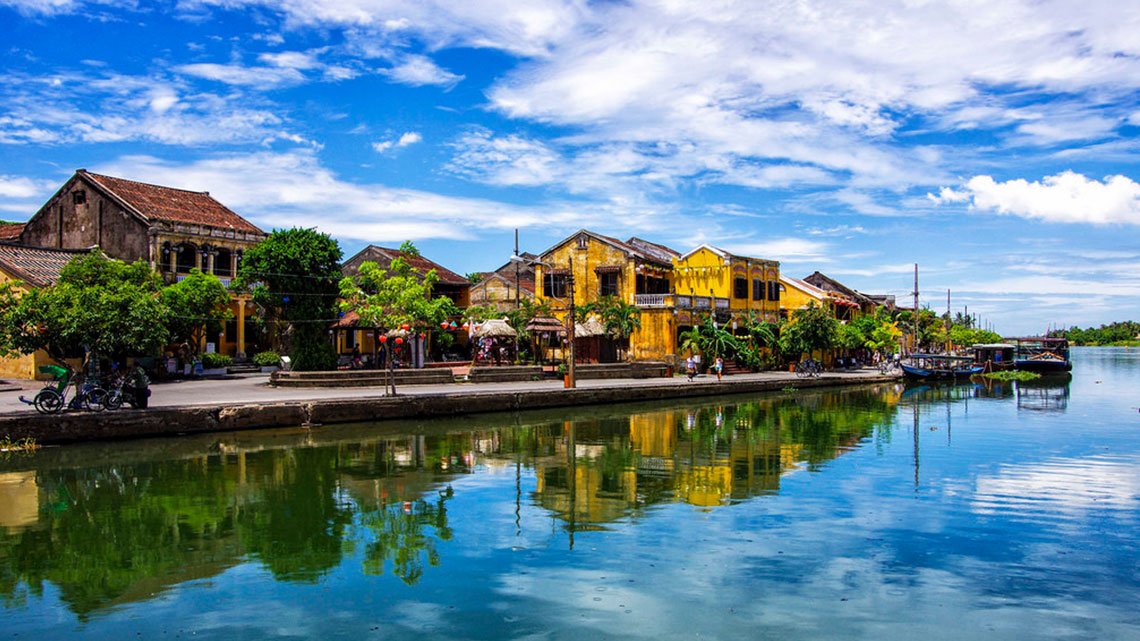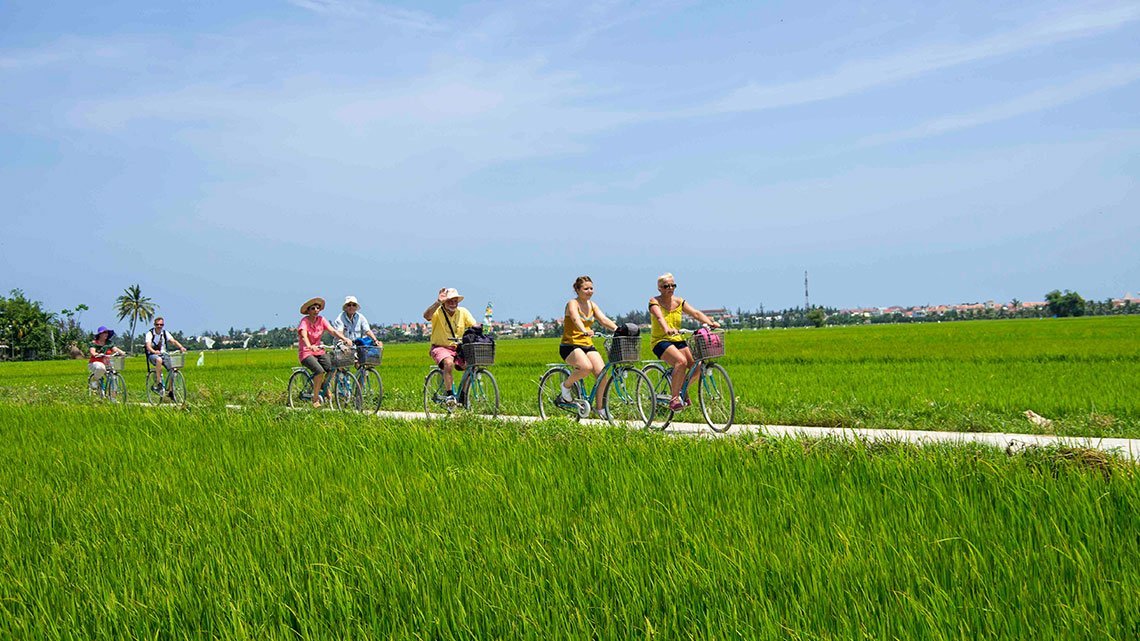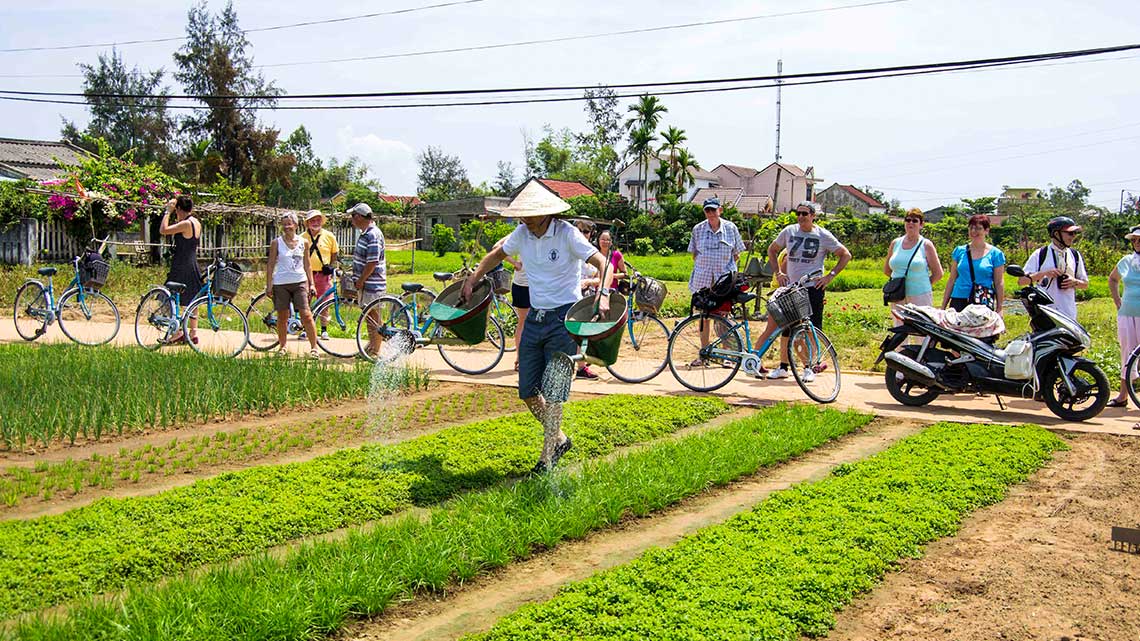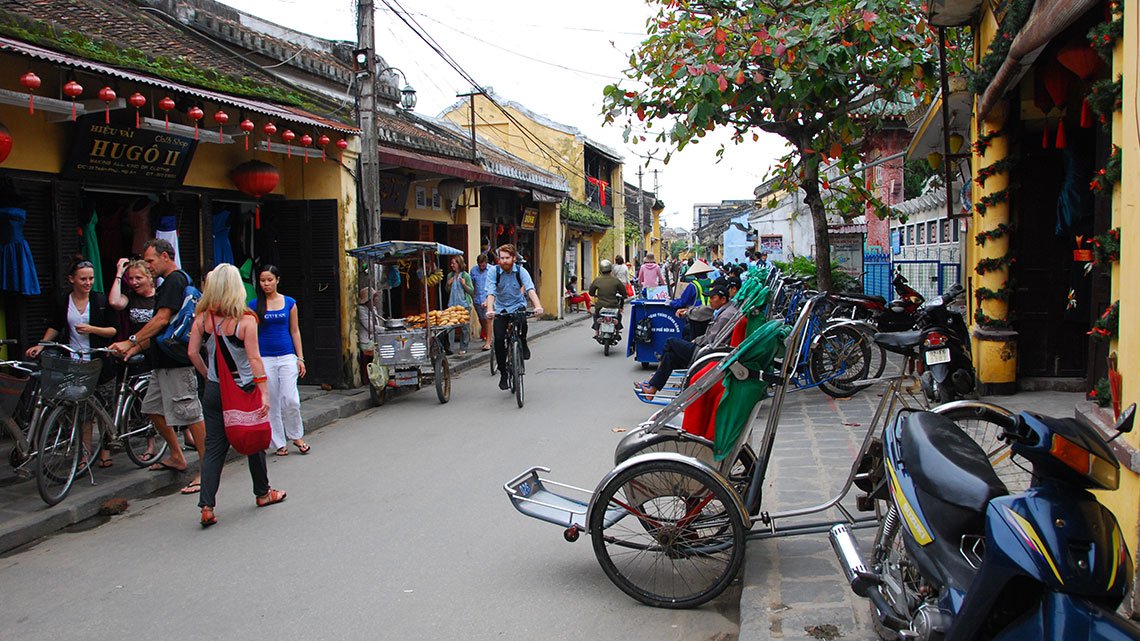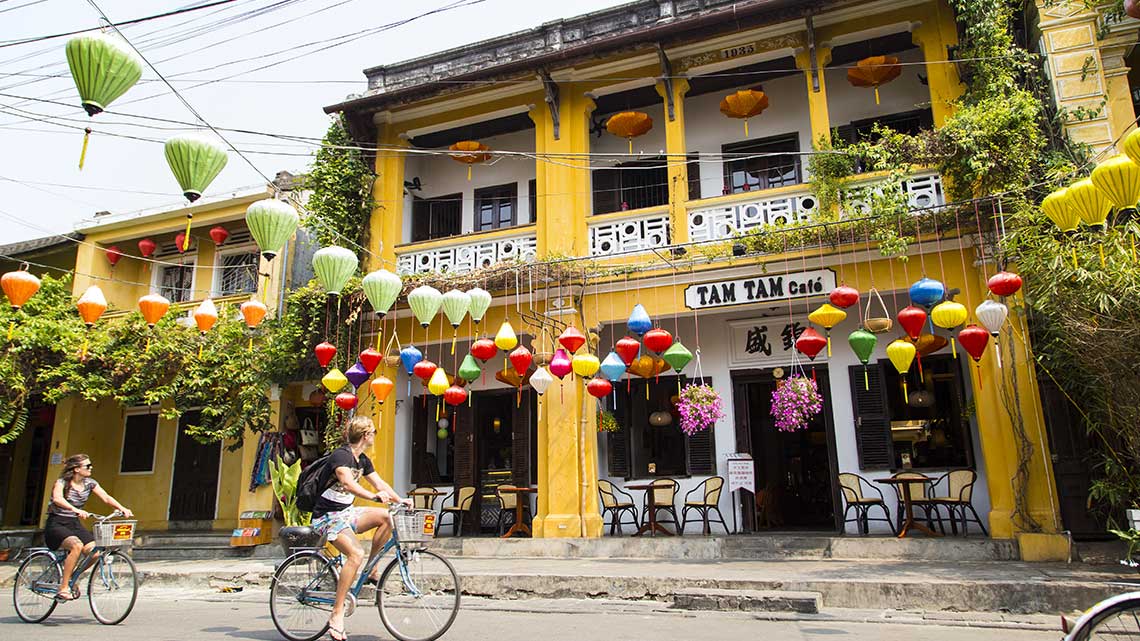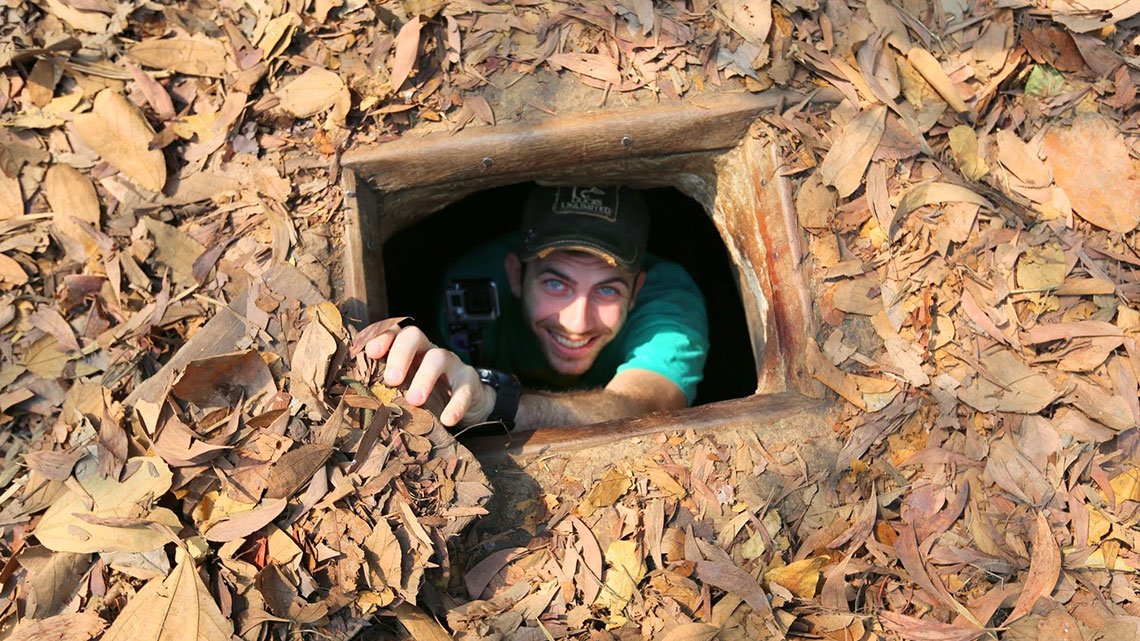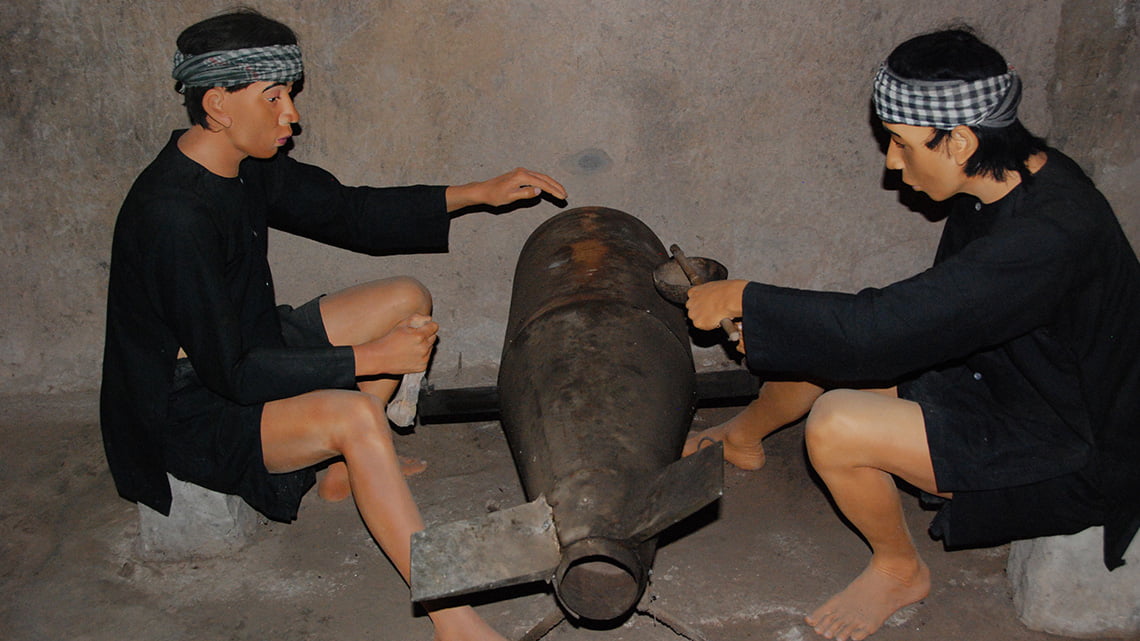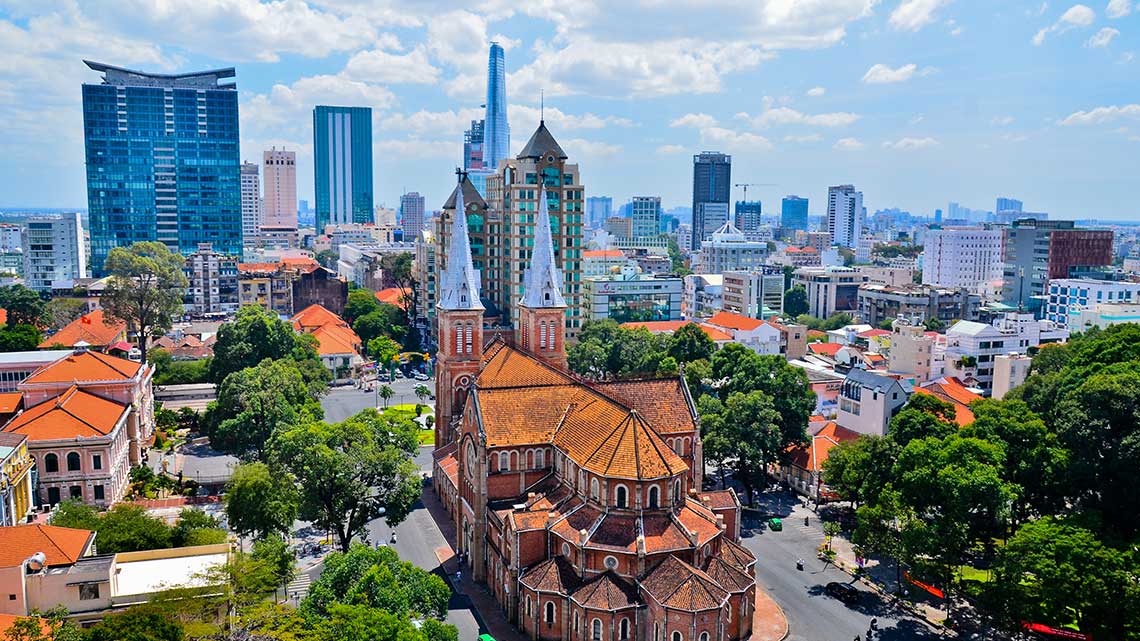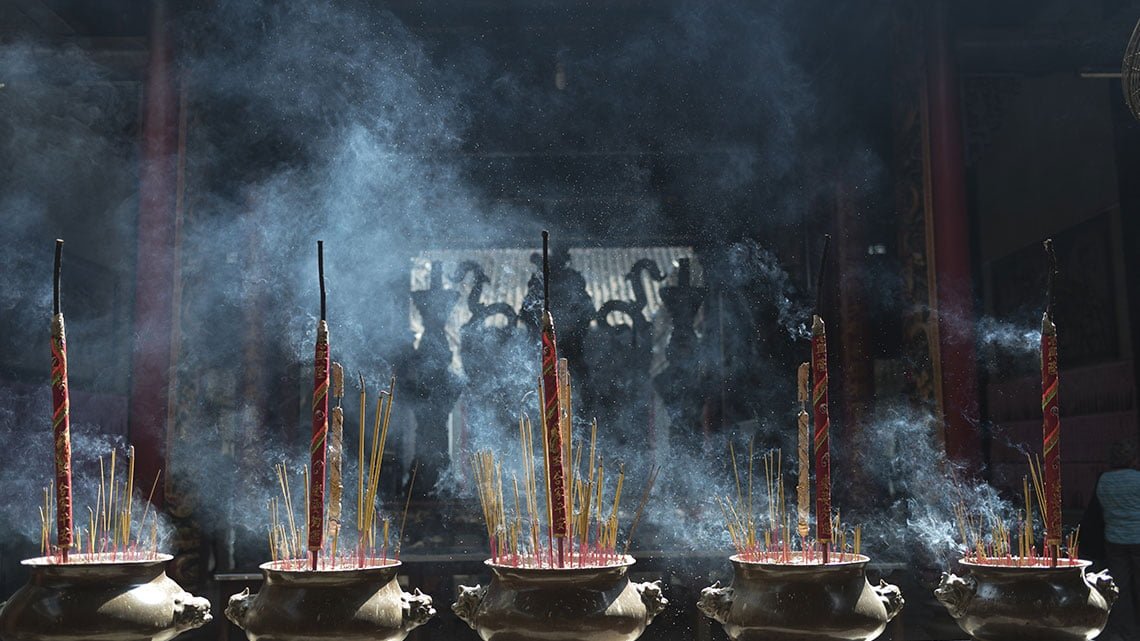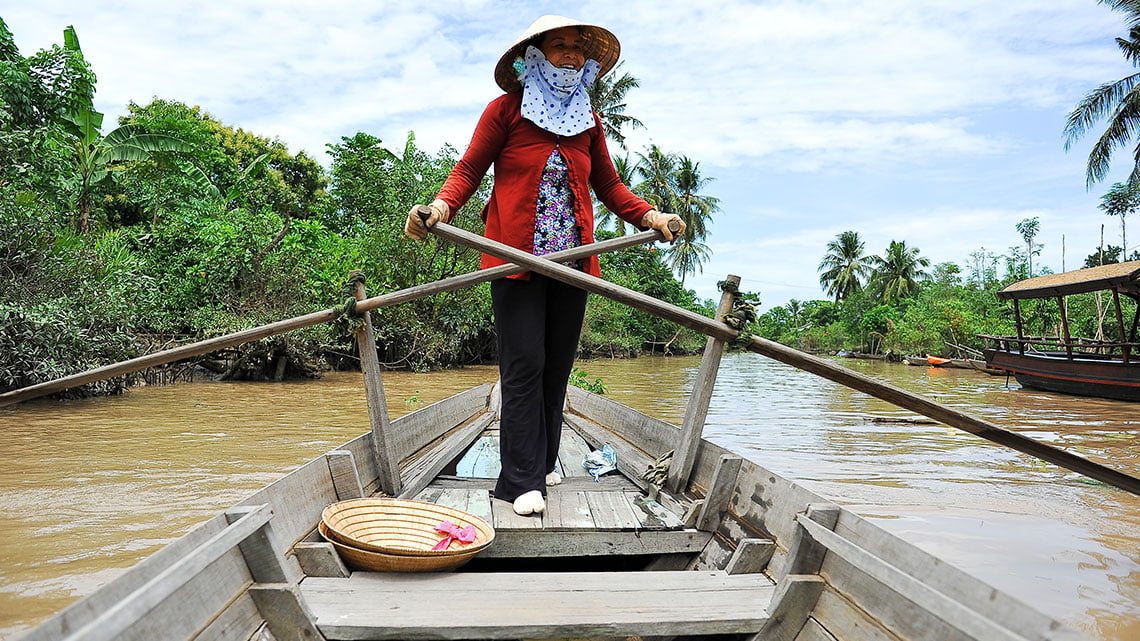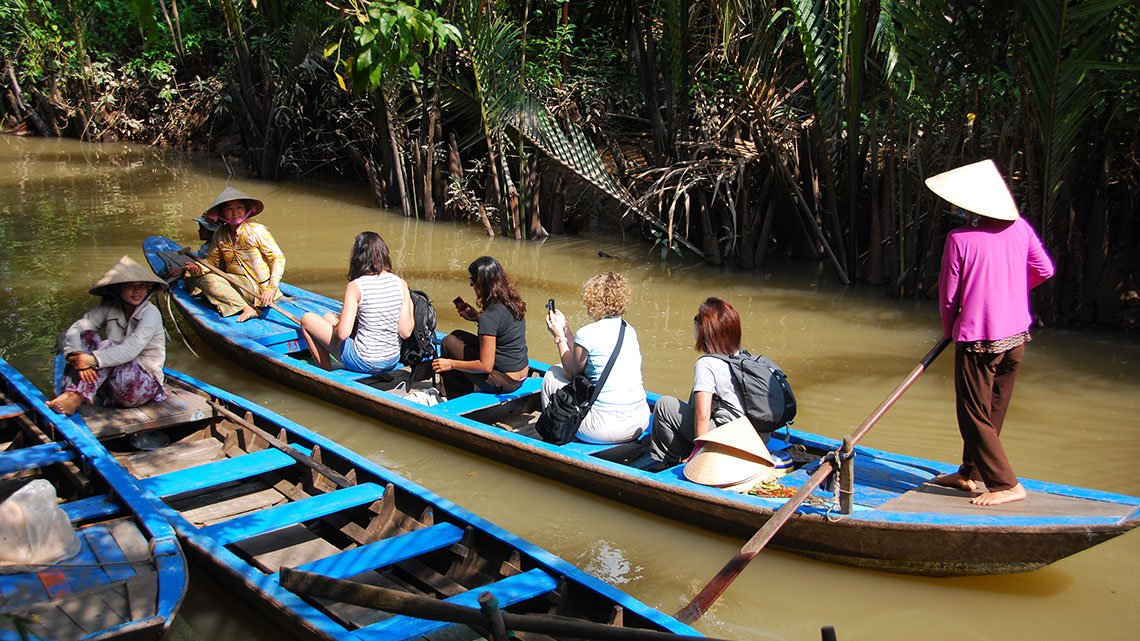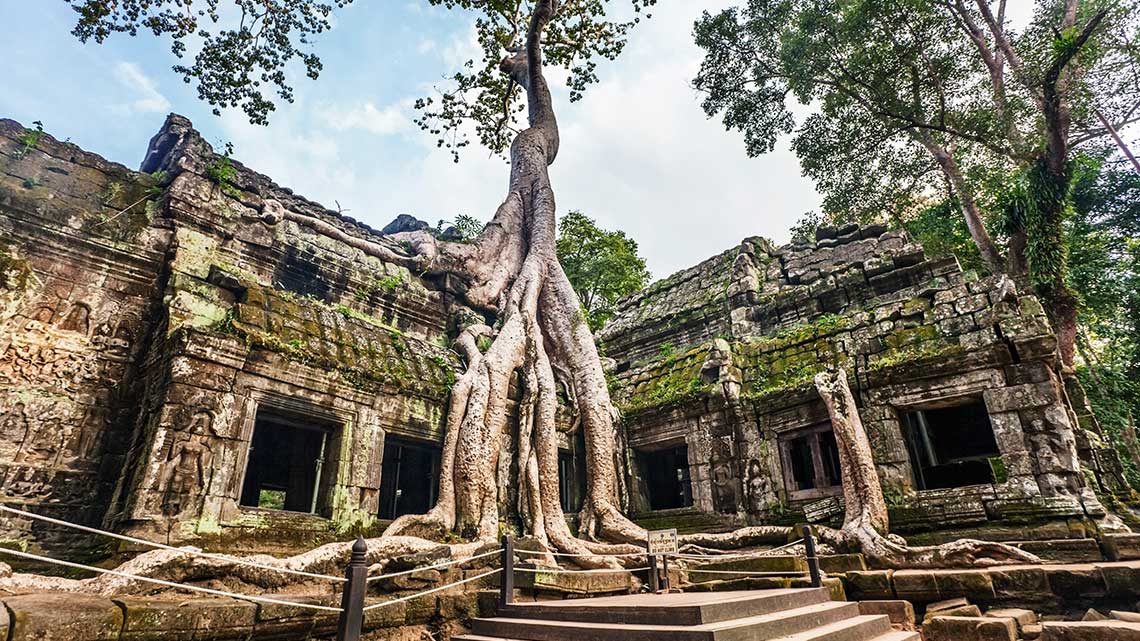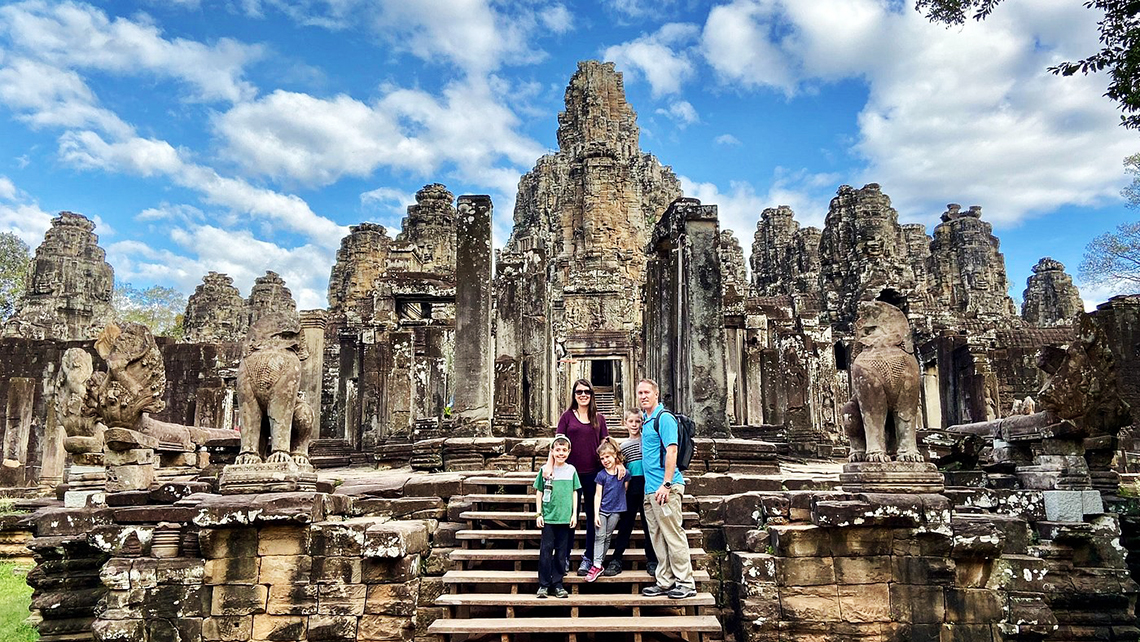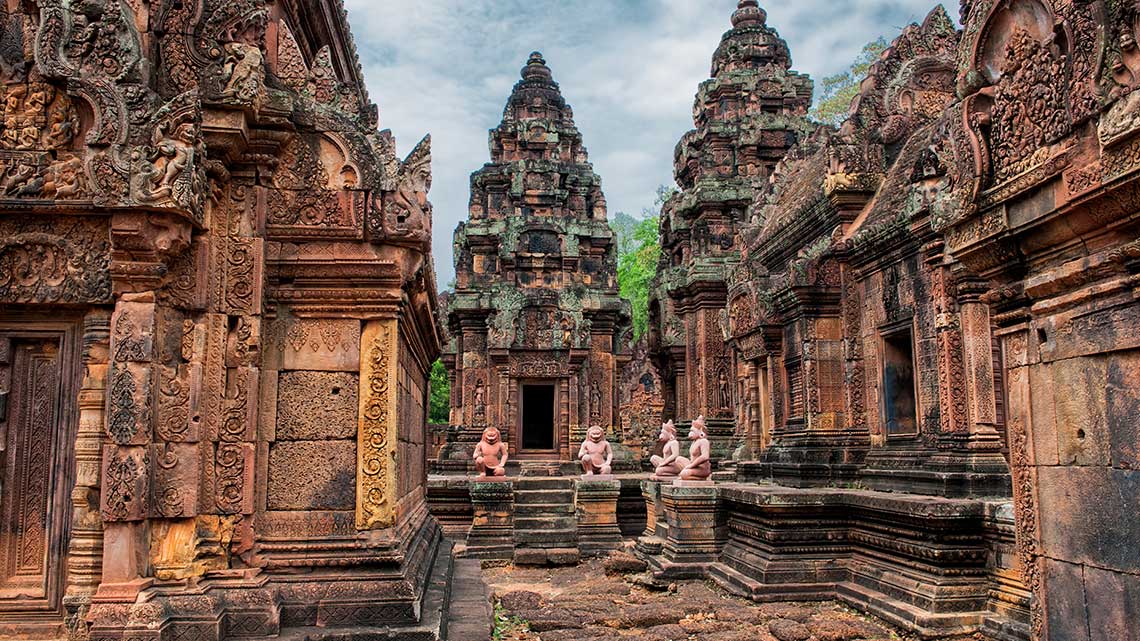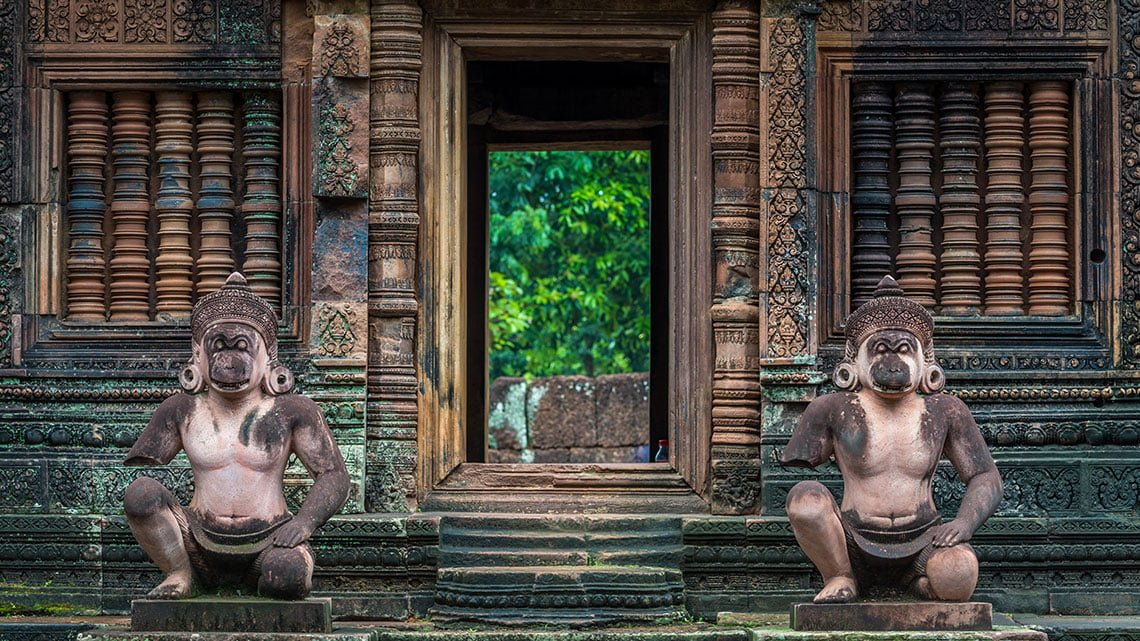 Overview
Culture & Heritage
Family
Luxury Travel
Day 1 - 3: Hanoi - Halong bay
Arrive in Hanoi. Hanoi City tour.
Transfer to Halong Bay. Board a traditional junk boat. Explore the islets & caves in the bay. Enjoy the sunset on board.
Day 4 – 8: Hue – Da Nang – Hoi An
Fly to Danang, stay in Hue. Hue Riyal City tour. Sample Bun Bo Hue – a favourite of the late chef Anthony Bourdain. Then transfer to Hoi An via Da Nang.
Explore Hoi An Ancient Town. Visit Cam Thanh Village & ride a traditional basket boat. Go on a street food discovery tour.
Day 9 – 11: Ho Chi Minh City – Mekong Delta
Travel to Ho Chi Minh City. Visit the city's highlights. Discover Cu Chi's complex tunnels.
Day trip to Mekong Delta. Experience life on the water of the locals.
Day 11 – 14: Siem Reap (Cambodia)
Fly to Siem Reap (Cambodia). Discover the magnificient Ancient Temples; Angkor Thom, Angkor Wat, Bayon, Tah Prohm and embark on a boat trip on the Famous Tonle Sap Lake.
Depart Siem Reap to your next destination.
Customizable itinerary
This tour will take you to see the best of Vietnam and Cambodia. Starting with a nice city tour in Hanoi, you will then travel to Halong Bay to marvel at the otherworldly beauty of this natural site. En route, you'll visit a traditional village before flying to Hue. Explore Hue's historic landmarks and spend a few days experiencing the tranquil life in Hoi An – another UNESCO Heritage Site of Vietnam aside from Halong Bay. Next, do something different by navigating the tunnels in Cu Chi and later enjoy the dynamic vibe of Ho Chi Minh City. From Ho Chi Minh City, you will travel to Siem Reap – home of the world-famous Angkor Wat. You will have the chance to marvel at the majestic beauty of Angkor Wat at sunrise and also time to discover other important sites such as Koh Ker and Beng Mealea. These historic sites offer a more tranquil vibe compared to Angkor Wat but have just as many stories to be told as the well-known structure does.
Useful Information
This sample itinerary was created by our travel experts as inspiration for your next trip. Ready for your customization. You pick to suit your budget, desires, and cultural experiences. The price of this trip will vary, depending on the number of people in your party, dates of departure, and the availability of ground services. Please click on REQUEST A FREE QUOTE (above) and give us the necessary information to enable us to send you a FREE personalized quote within 48 hours if not sooner!

Sightseeing Highlights
Walk through hidden alleyways & the maze of bustling streets of Hanoi Old Town
Take a relaxing Cyclo (rickshaw) ride through Hanoi's French Quarter
Sail the Emerald waters of Halong Bay on an overnight cruise
See Forbidden City in Hue, Enjoy a vegetarian lunch at a Buddhist monastery.
Take a walking and food tour of Hoi An Ancient town
Enjoy a city tour of Ho Chi Minh City seeing the City's major sites
Discover the Immense Network of the Legendary Cu Chi Tunnels
Take the relaxing boat trip down the Mekong River, Discover it's tributaries
Experience the Ancient temples of Angkor
See the enigmatic Bayon Temple, Explore the ruins of Ta Prohm
Explore the less-touristy temple of Beng Mealea, a hidden gem in the middle of the jungle

Dining Experience
13 hotel buffet breakfasts.
8 lunches, 2 dinners and  at well-selected restaurants (vegetarian food is upon request)
1 street food tour

Travel Highlights
Private guide in each City of visit
Private driver with air-conditioned vehicle for daily tours
Hand-picked Restaurants and hotels
Must-see sightseeing and surprise extras
All Airport transfers on the first and last day of your guided holiday

What's Included?
Private English speaking guide, accommodation, private tours and transfer, domestic flights, A/C vehicles, some main meals, all entrance fees, tax and service charge.

What's Not Included?
Your international flights to Vietnam and from Cambodia, entry visa to Vietnam, personal expense, tips to guide and driver.
Free service. No credit card required
Reviews on Our Service
Amazing People and Great Service
We have always been very interested in Vietnam and Cambodia, recently retired, we decided the time was right to make this trip. Living in Canada and booking a trip to SE Asia can be a little difficult given the 15-hour time change. We worked with Mr. Lam of Asia Pioneer travel and we had no issues. In fact, we wondered if he ever slept as it didn't seem to matter when we sent a question or request, the response was immediate. He kept in touch with us throughout our travels ensuring that everything was as we had hoped. They exceeded our expectations in all areas. The communication, knowledge, flexibility, and caring attitude was incredible.

We travelled for 7 weeks so the tour that we structured gave us a great mix of guided and free time. We were able to see the normal tourist sites, as well as spend some in-depth time in the villages and communities. This gave us a much greater insight into life in Vietnam and Cambodia. All I can say is that they are amazing and incredible people!

Our guides were great. Our drivers were safe and looked after us very well. I would not recommend anyone try driving on thier own if you are coming from a country where people obey the traffic laws. We learned over time that is is actully very organized chaos!

If you are looking for a great agency, we can assure you that Asia Pioneer cares about you and will look after you with every detail!
Thank you to Mr. Lam and the entire staff.

Maria & Tom – BC, Canada
Show more
Show less
Share your monents with us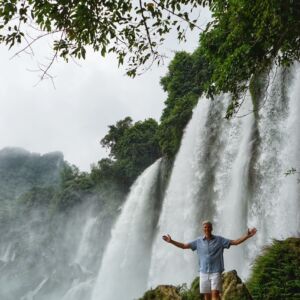 8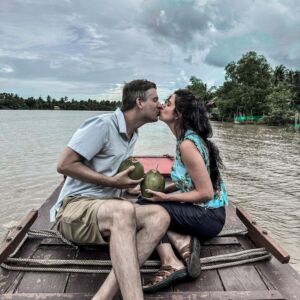 37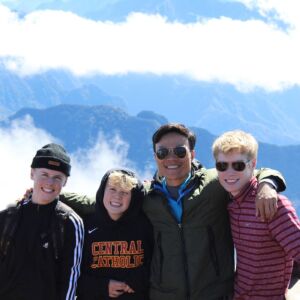 9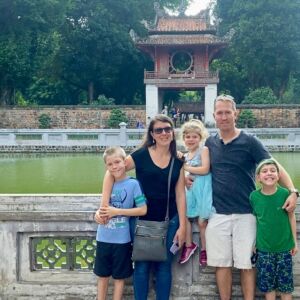 14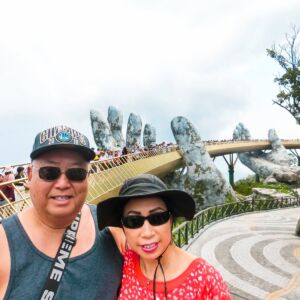 14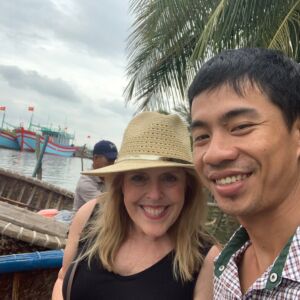 6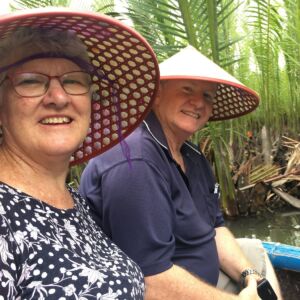 14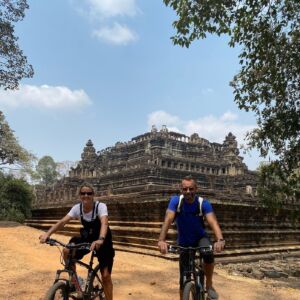 11