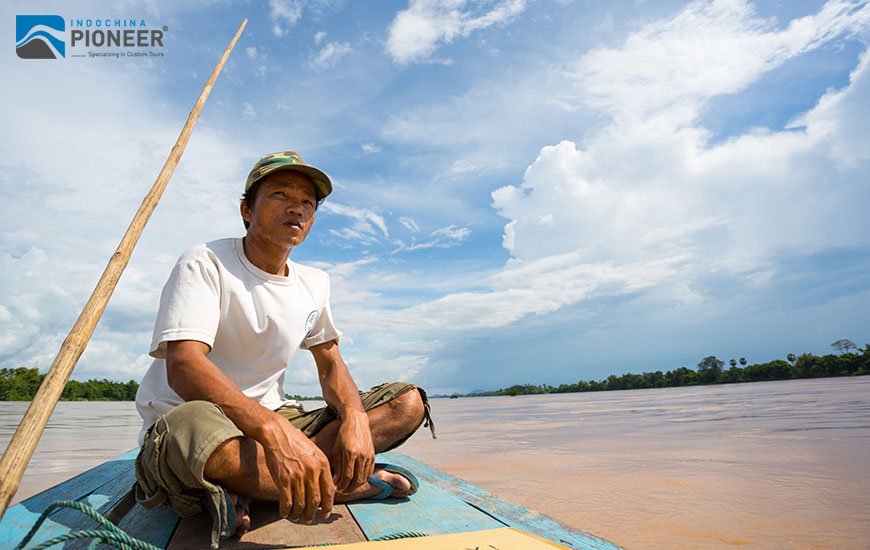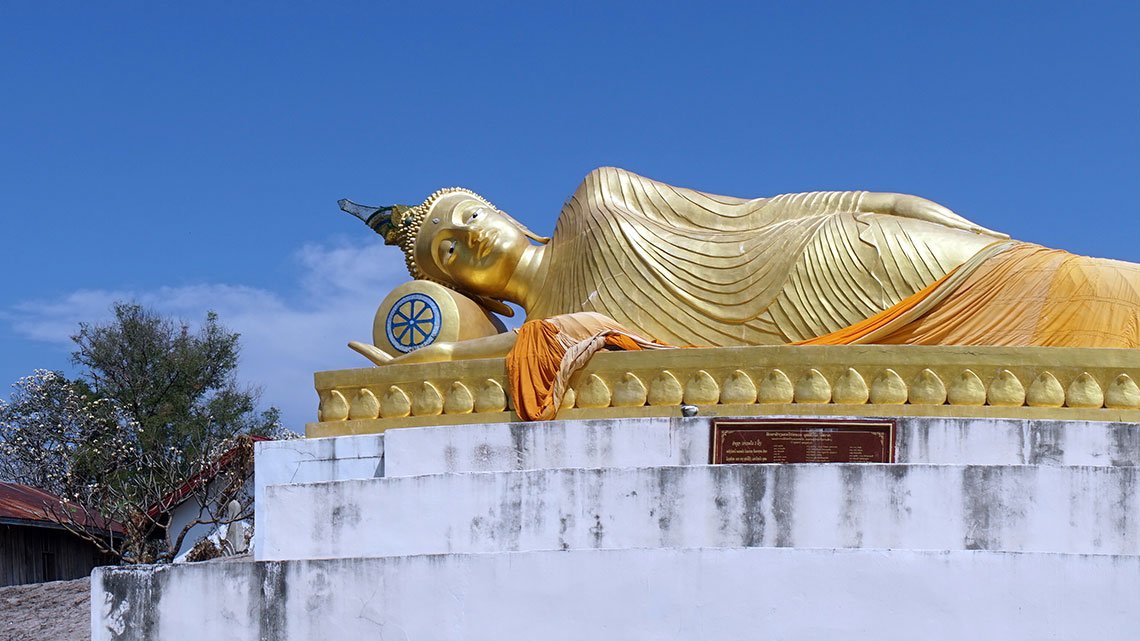 Overview
Culture & Heritage
Off The Beaten Path
Day 1 – 2 Pakse – Bolaven Plateau
Arrive in Pakse, and stay one night there.
Drive 24km to Bolaven Plateau. Discover the agricultural village of Ban Katuu, coffee plantation, Talat Dao Heung Market, Japanese Bridge.
Day 3 – 5 Bolaven Plateau – Wat Phou – Champasak – Don Khong Island
4
Transfer to Wat Phou & take a half–day to explore the remains of Khmer history.
Transfer to Ban Khiet Ngong, trek 4 hours with an elephant to the jungle. Then, take a scenic drive to Don Khong. Have one full day to discover Siphandon. Visit the impressive Lippi Waterfall and hop on a boat to cruise across to the peaceful island of Done Khone.
Day 6 Don Khong – Pakse – Departure
Visit the famous cascade falls of Khon Phapeng before return to Pakse. Board your flight to the next destination.
Customizable itinerary
The southern region of Laos sees fewer visitors compared to the north, but this area is actually a hidden gem with spectacular landscapes. This 'Laos Southern Highlights' is created to show you its splendors. Start from Champasak, discover the beautiful sight of Bolaven Plateau – a famous coffee plantation area in Laos. Visit the ruins of Wat Phou, a striking Hindu temple under the Khmer Empire. Next, trek to meet the people in Ban Khiet Ngong village to gain an insight into their lives and traditions. Wrap up your journey by exploring the wonderful Si Phan Don – or the '4000 islands. This archipelago is home to some of the most impressive landscapes in Laos with tiny remote islands, stunning waterfalls, and small tranquil villages.
Want to read it later?
Download this tour's PDF brochure and start tour planning offline
Useful Information
This sample itinerary was created by our travel experts as inspiration for your next trip. Ready for your customization. You pick to suit your budget, desires, and cultural experiences. The price of this trip will vary, depending on the number of people in your party, dates of departure, and the availability of ground services. Please click on REQUEST A FREE QUOTE (above) and give us the necessary information to enable us to send you a FREE personalized quote within 48 hours if not sooner!

Sightseeing Highlights
The scenic green mountainous area of Bolaven Plateau with various watefalls, and plantation
Explore the ruin of mysterious temple of Wat Phou to learn about the history of southern Laos
Stroll around exciting 4000-island area and admire the life of the local peaceful village
The amazing Khone Phapheng waterfalls, one of the biggest waterfalls of the world

Dining Experience
5 hotel buffet breakfasts.
1 dinner and 3 lunches at well-selected restaurants

Travel Highlights
Your own private guide and driver for in-depth cultural touring based on your interests
Firsthand, sophisticated destination knowledge and recommendations from our locally born travel specialists
Itineraries that are customized according to your interests and preferences
A seamless travel experience, including all logistics, hand-picked hotels and restaurants, private airport transfers, internal transportation, and entry visa assistance…etc
Around-the-clock support from your travel designer and concierge before, during and after your trip

What's Included?
Private English speaking guide, accommodation, private tours and transfer, A/C vehicles, some main meals, all entrance fees, tax, and service charge.

What's Not Included?
Your international flights from and to Laos, the entry visa to Laos, personal expense, tips to guide and driver.
Free service. No credit card required
Reviews on Our Service
Amazing People and Great Service
We have always been very interested in Vietnam and Cambodia, recently retired, we decided the time was right to make this trip. Living in Canada and booking a trip to SE Asia can be a little difficult given the 15-hour time change. We worked with Mr. Lam of Asia Pioneer travel and we had no issues. In fact, we wondered if he ever slept as it didn't seem to matter when we sent a question or request, the response was immediate. He kept in touch with us throughout our travels ensuring that everything was as we had hoped. They exceeded our expectations in all areas. The communication, knowledge, flexibility, and caring attitude was incredible.

We travelled for 7 weeks so the tour that we structured gave us a great mix of guided and free time. We were able to see the normal tourist sites, as well as spend some in-depth time in the villages and communities. This gave us a much greater insight into life in Vietnam and Cambodia. All I can say is that they are amazing and incredible people!

Our guides were great. Our drivers were safe and looked after us very well. I would not recommend anyone try driving on thier own if you are coming from a country where people obey the traffic laws. We learned over time that is is actully very organized chaos!

If you are looking for a great agency, we can assure you that Asia Pioneer cares about you and will look after you with every detail!
Thank you to Mr. Lam and the entire staff.

Maria & Tom – BC, Canada
Show more
Show less
Share your monents with us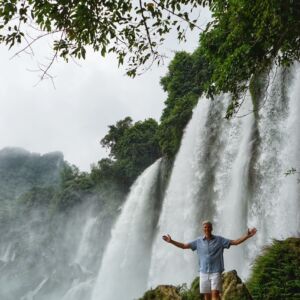 8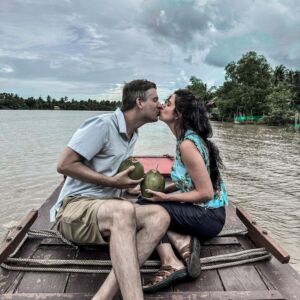 37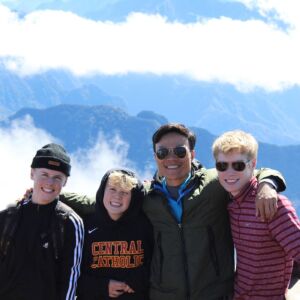 9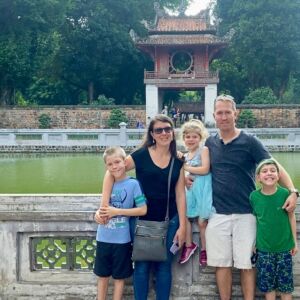 14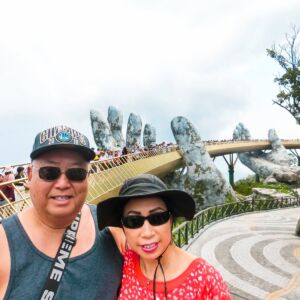 14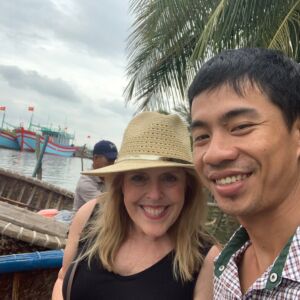 6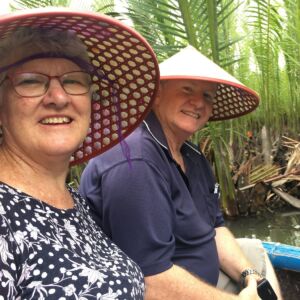 14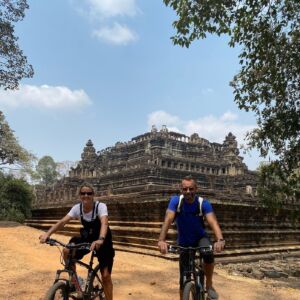 11