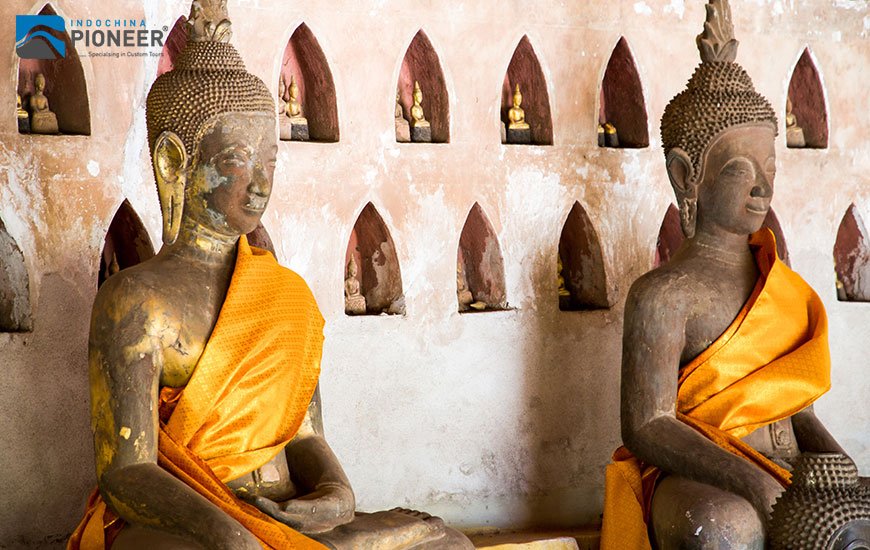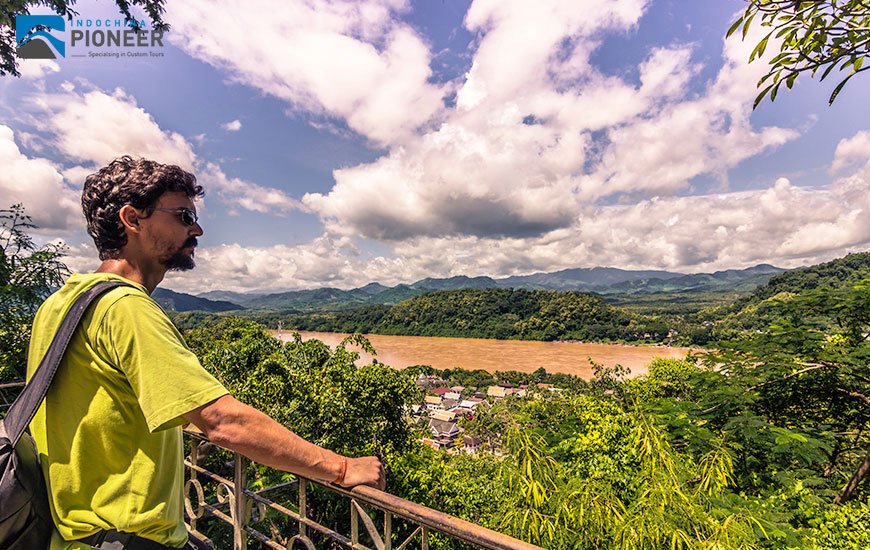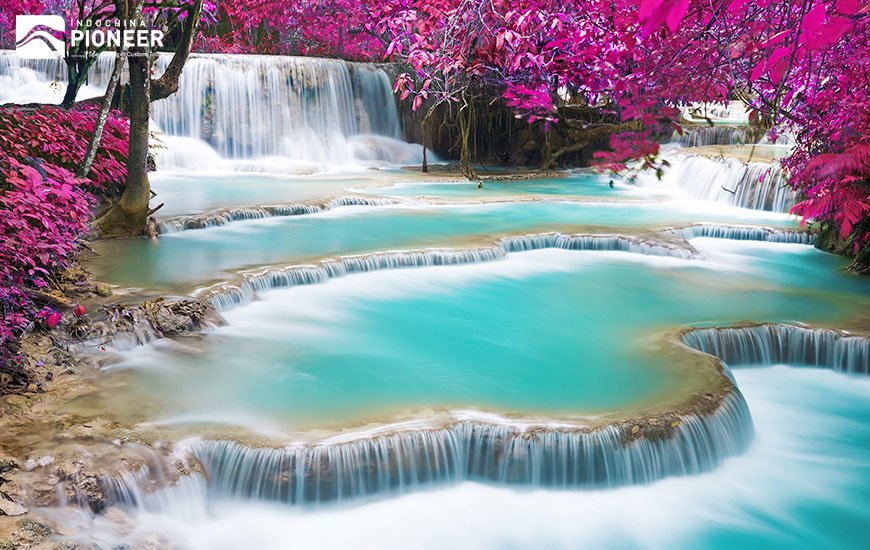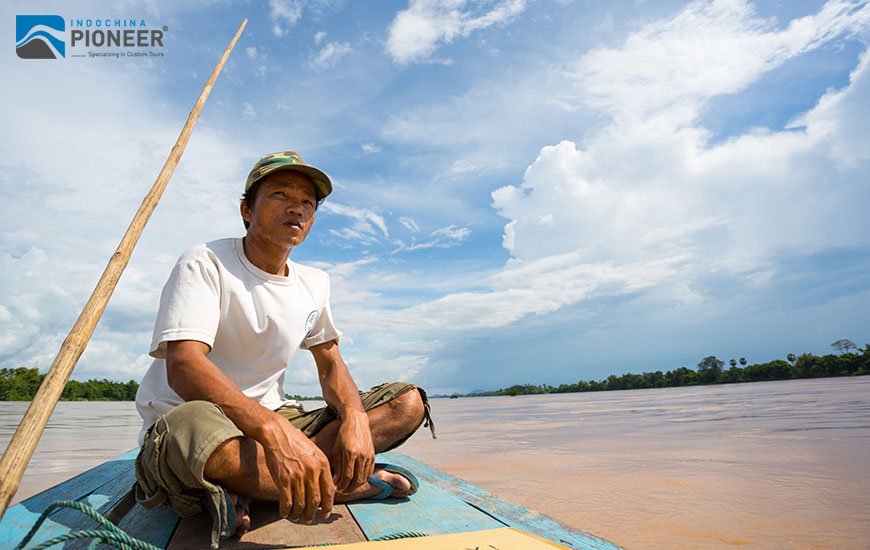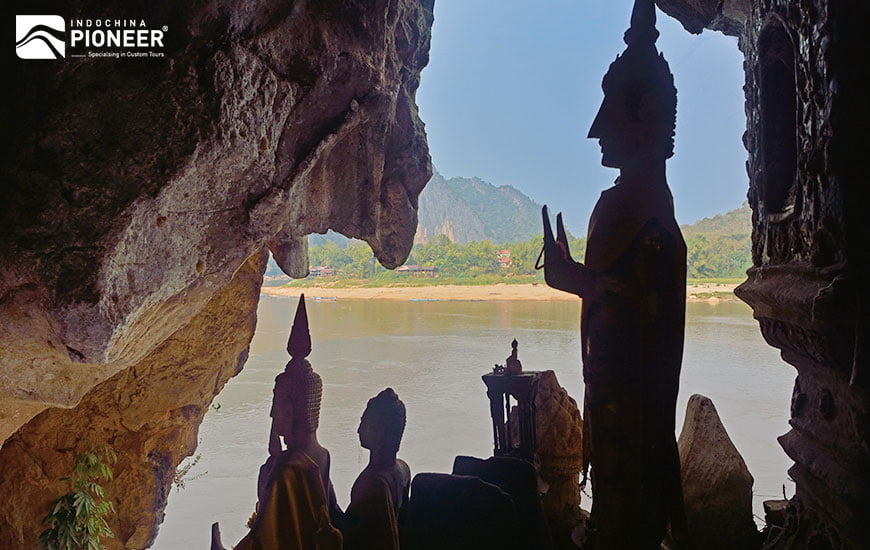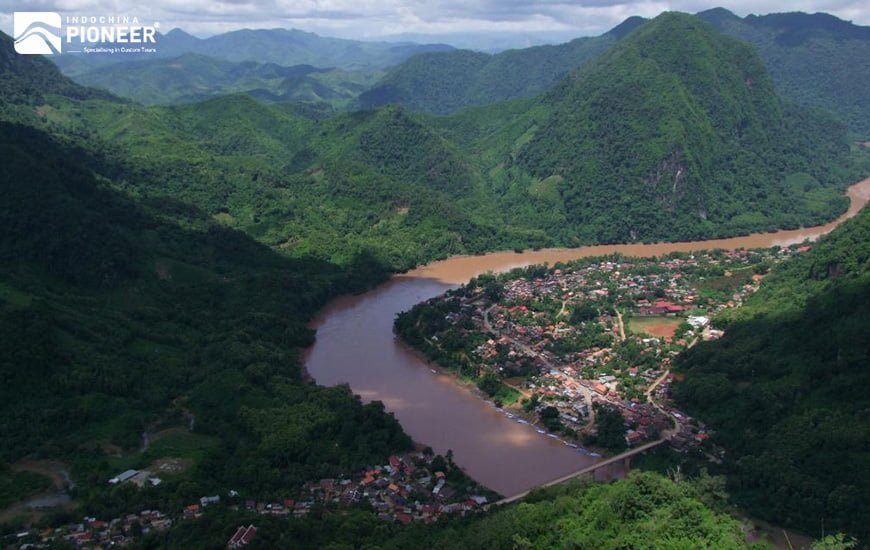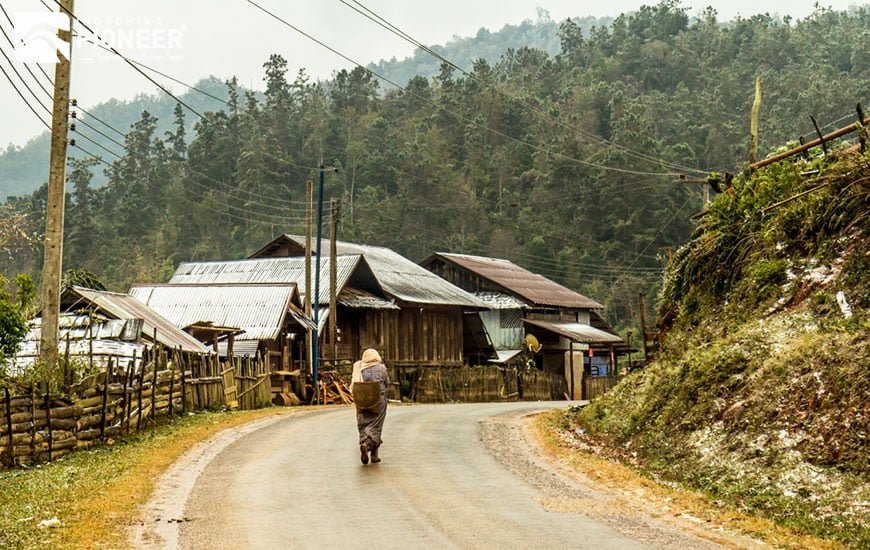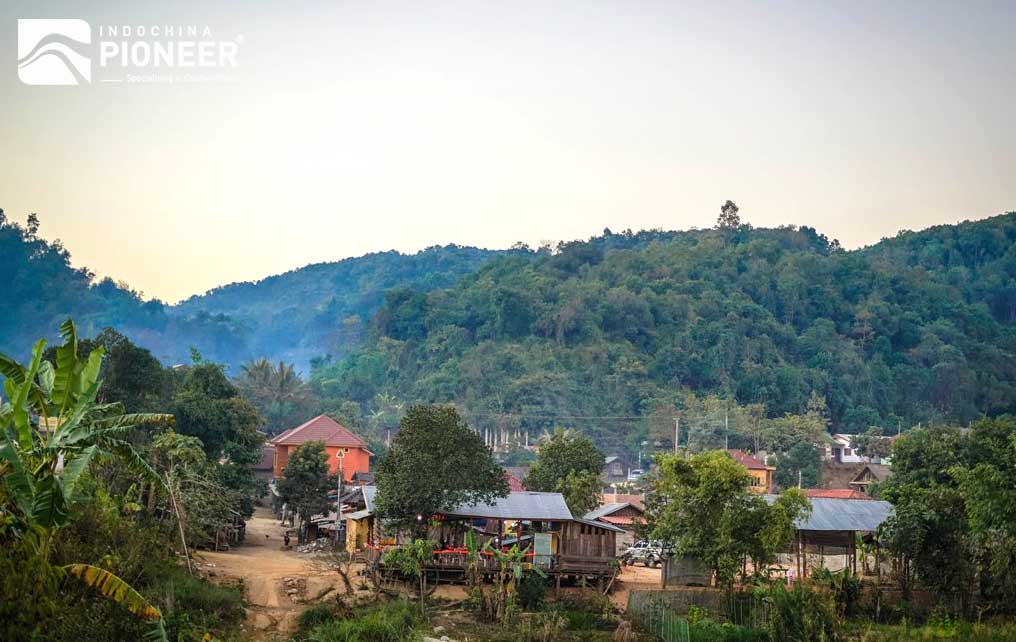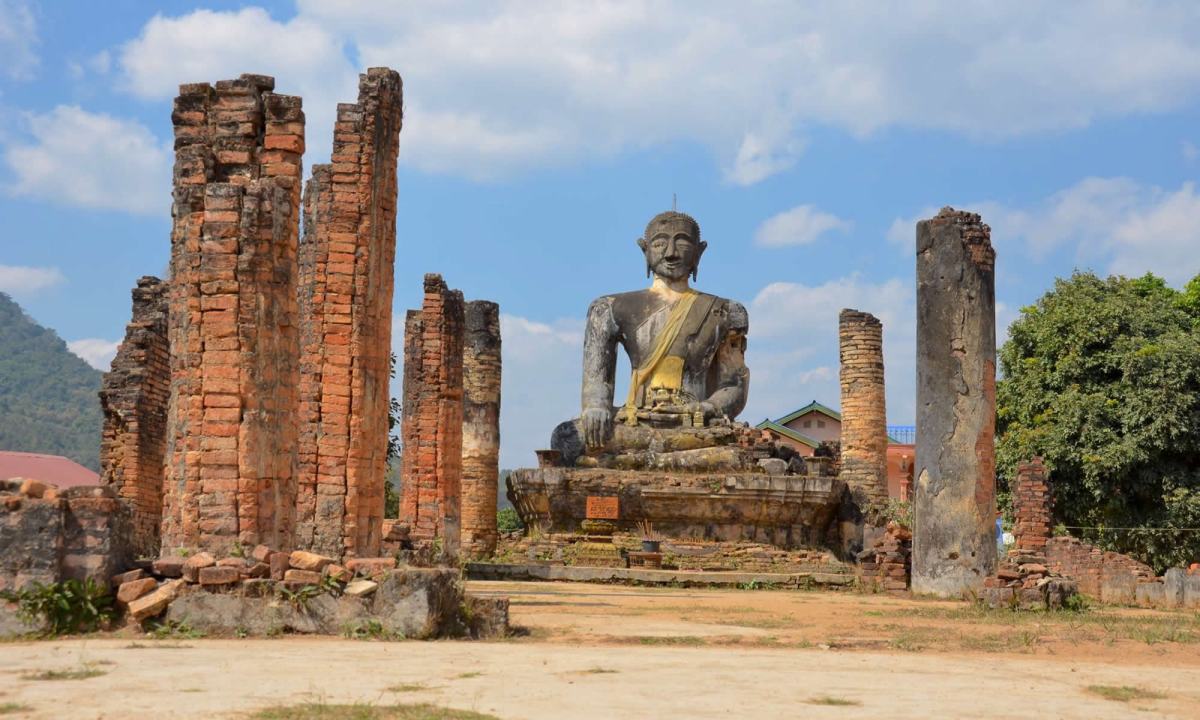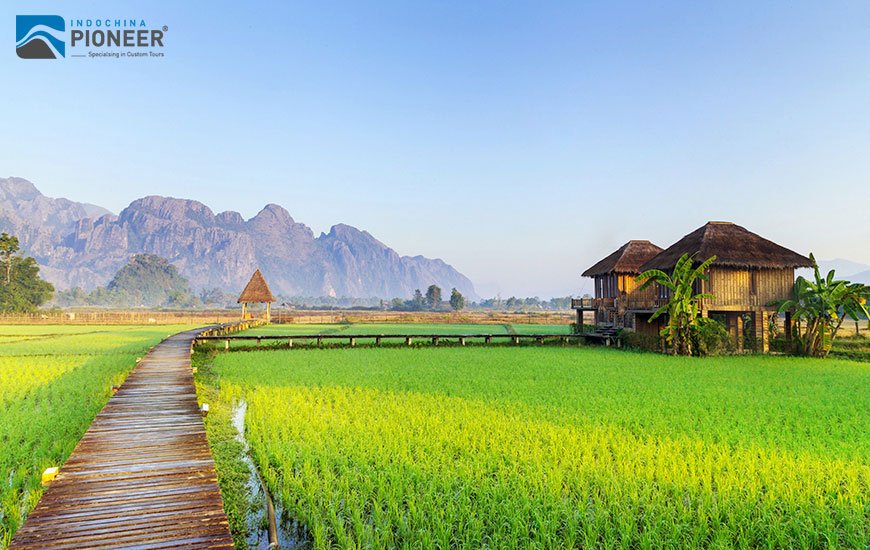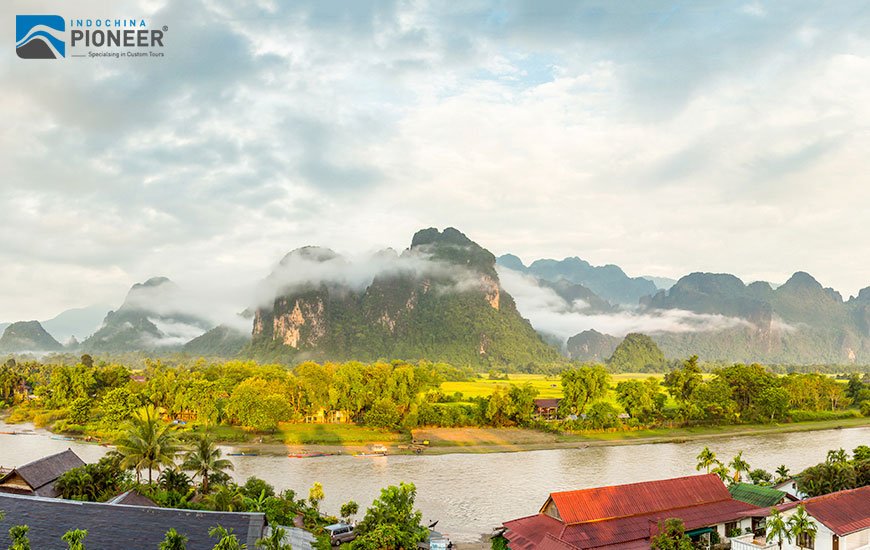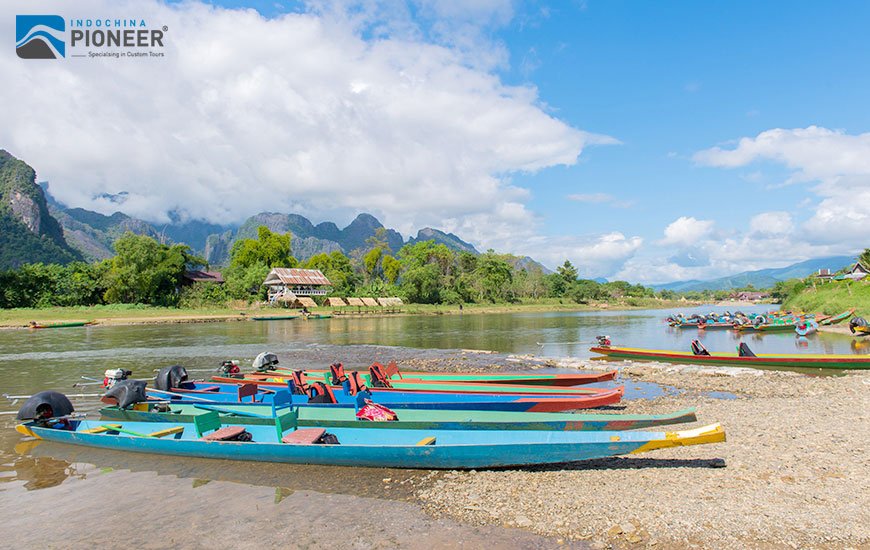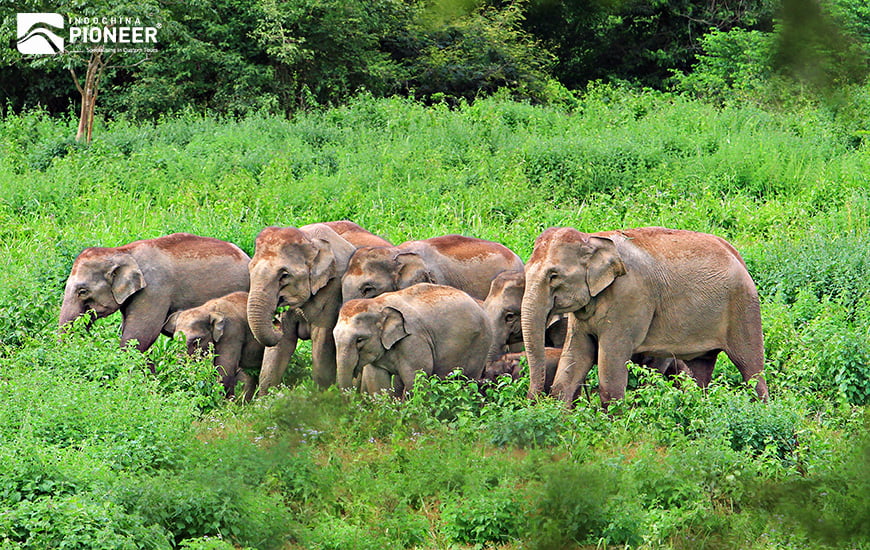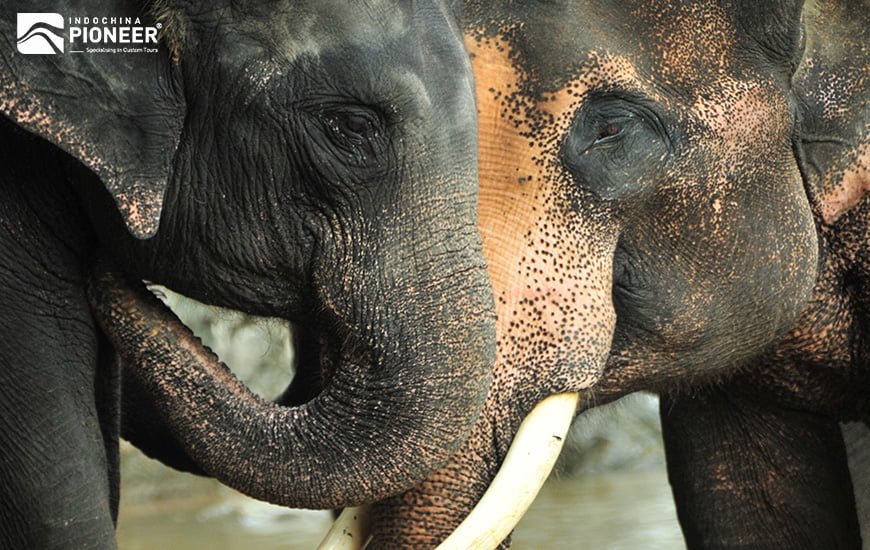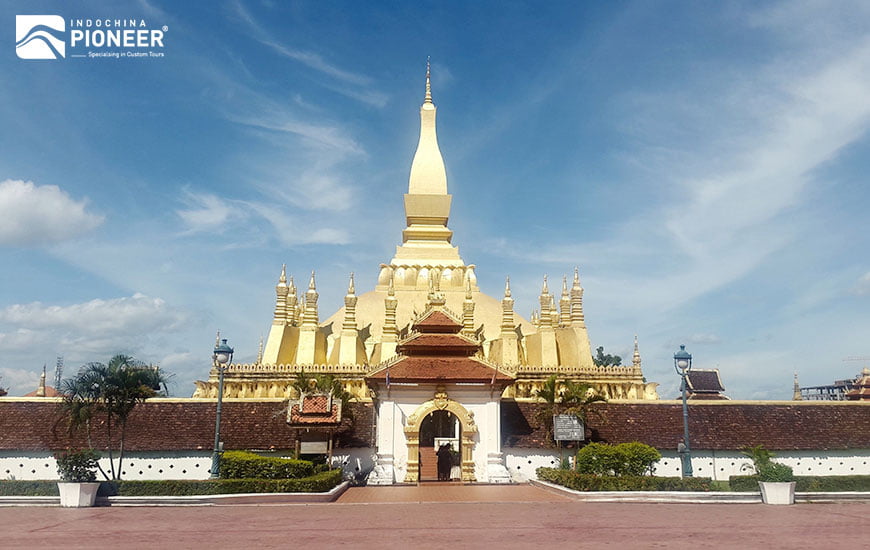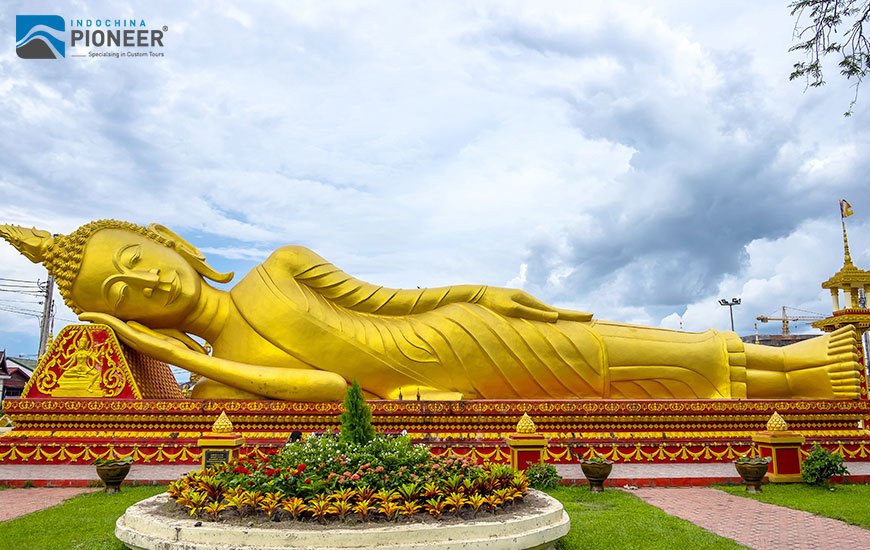 Overview
Active Adventure
Culture & Heritage
Off The Beaten Path
Day 1: Arrival in Luang Prabang

Day 2: Luang Prabang – 1/2 Day Heritage Tour & Kuang Si Waterfall

Day 3: Luang Prabang – Pak Ou Caves – Muang Soune

Day 4: Muang Soune – Nong Khiaw

Day 5: Nong Khiaw – Muang Hiem

Day 6: Muang Hiem – Nam Et-Phou Louey National Park

Day 7: Morning Gibbon calls & Birdwatching – Muang Hiem

Day 8: Muang Hiem – Xieng Khouang – Phonsavanh

Day 9: Discover the Plain Of Jars

Day 10: Phonsavanh – Vang Vieng

Day 11: Vang Vieng – Kayaking & Caving

Day 12: Vang Vieng – Fullday Trip to Elephant Sanctuary

Day 13: Vang Vieng – Vientiane

Day 14: Vientiane – Fullday City Tour

Day 15: Vientiane – Phou Khaokhuay

Day 16: Phou Khaokhay – Paksan

Day 17: Paksan – Nam Sanam Waterfall – Sainamhai Resort

Day 18: Sainamhai Resort – Ban Konglor

Day 19: Ban Konglor – Ban Thalang

Day 20: Ban Thalang – Buddha Caves – Thakhek

Day 21: Thakhek – Xe Bangfai

Day 22: Xe Bangfai Cave – Campsite (Kayaking)

Day 23: Xe Bangfa – Thakhek

Day 24: Thakhek – Savannakhet – Pakse

Day 25: Pakse – Wat Phou – Ban Khiet Ngong

Day 26: Ban Khiet Ngong – Khone Phaphaeng – Khone Island

Day 27: 4000 Islands Exploration – Khong Island – Bolaven Plateau

Day 28: Jeep Tour through the Hidden Trail in Paksong

Day 29: Bolaven Plateau – Pakse – Departure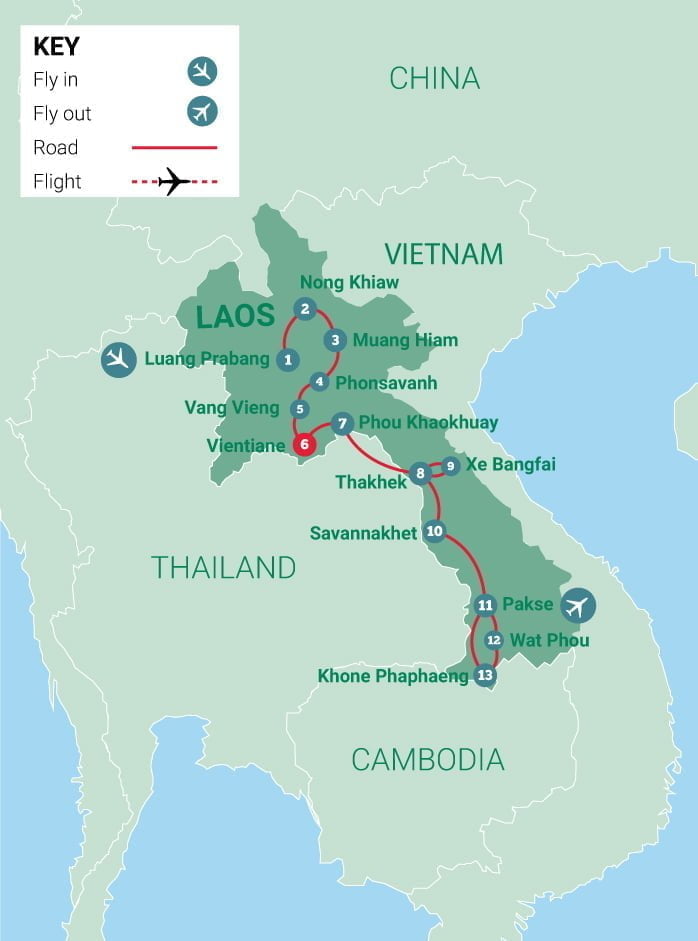 Customizable itinerary
There is no journey that can offer you a deep understanding of this country than the 'Laos in-depth' tour. Travel from the north, discover the peaceful heritage town of Luang Prabang, also the home of splendid nature. Embark on boat trips and hit the back roads to Pak Ou Caves, Nong Kiaw and Muang Hiam and see the hidden beauty of Laos countryside. Feed your curiosity by travelling to the mysterious Plain of Jars. Enjoy kayaking and caving on the scenic Nam Song River in Vang Vieng. Take a full-day tour to the landmarks of Vientiane – Laos capital before venturing through the central region. The central area of Laos is usually less-visited by travellers, but places like Phou Khaokhuay, Paksan, Thakhek and Xe Bangfai are gifted with breathtaking scenery of rugged mountains and lush forests. In Pakse, head to see the ruins of Wat Phou – a great pre-Angkor temple and take a boat trip into the renowned area of Si Phan Don, or the '4,000 Islands'. At the end of the journey, hit the hidden path on a jeep tour in Paksong and admire its endless coffee plantations and stunning waterfalls.
Useful Information
This sample itinerary was created by our travel experts as inspiration for your next trip. Ready for your customization. You pick to suit your budget, desires, and cultural experiences. The price of this trip will vary, depending on the number of people in your party, dates of departure, and the availability of ground services. Please click on REQUEST A FREE QUOTE (above) and give us the necessary information to enable us to send you a FREE personalized quote within 48 hours if not sooner!

Sightseeing Highlights
Visit various temple and museum in Vientiane, Luang Prabang to learn about the culture of Laos
Walk around the evergreen nature of Kuang Si waterfalls
Cruising along the might Mekong River to visit the mysterious Pak Ou caves
Cruising along the lazy Nam Ou River and Mekong River, experiencing the authentic lives, and its untouched nature along the way
The holy Baci Ceremony and the authentic dinner with the local family
The visit to the local villages during the tour to see the local life
Explore Plain of Jars under the history of the stone Jars which dated back to about 2000 years ago
Join kayaking on the beautiful Nam Song River and visit Tham Xang Cave
Elephant Sanctuary tour, interact with Elephant and learning the efforts to re-enforce our friends back to nature
Stroll around exciting 4000-island area and admire the life of the local peaceful village
The scenic green mountainous area of Bolaven Plateau with various waterfalls, and plantation

Dining Experience
28 hotel buffet breakfasts.
4 dinners and 22 lunches at well-selected restaurants

Travel Highlights
Your own private guide and driver for in-depth cultural touring based on your interests
Firsthand, sophisticated destination knowledge and recommendations from our locally born travel specialists
Itineraries that are customized according to your interests and preferences
A seamless travel experience, including all logistics, hand-picked hotels and restaurants, private airport transfers, internal transportation, and entry visa assistance…etc
Around-the-clock support from your travel designer and concierge before, during and after your trip

What's Included?
Private English speaking guide, accommodation, private tours and transfer, A/C vehicles, some main meals, all entrance fees, tax, and service charge.

What's Not Included?
Your international flights from and to Laos, the entry visa to Laos, personal expense, tips to guide and driver.
Free service. No credit card required
Reviews on Our Service
Hanoi, Ho Chi Minh City, Sightseeing, Rice Fields, Boat Rides, 18-Day Trip
We started searching for our tour for Vietnam / Cambodia back in October 2022 to start the tour in the first week of January 2023. We selected this travel agency, and contact name provided to us was Elly. She was extraordinary with her communication with us. Excellent English speaking language capability & excellent in communication on Whats app and email communication. We went back & forth few times to arrange the tour we wanted. She was very accommodating in arranging our schedule. We requested automobile tour for both countries, just for two of us.
We requested SUV FOR OUR COMFORT AND  WE GOT IT!
We requested to get the high end hotel in each city and she gave us choices and not only that but send videos of each hotel for each City and then waited for us to decide which hotel we select. All the Hotels turned out to be one of the best we would expect to be. M/s Elly, personally came to visit with us on the evening of our first day tour. Very respectful and asked if she could do anything for us.I had requested before in our communication, if she would arrange for power converter for us, since my camera chargers are all in 110. So brought two power converters for us! Something, not everyone will do this kind of service. So all the kiddos to her!
as to the drivers in each city were very courteous, very professional and very careful in how and where they have to do driving.
our Guides in each city were so friendly, courteous and knowledgeable in where ever we visited. How ever wish two guides in Hue An and Ho Chi Minh City spoke English more clearly.
We only wish we had one extra day in Hanoi and Ho Chi Minh City, , however, there is so much to see in the world! Perhaps next time will visit Vietnam.
As to Cambodia, same thing to express about site seeing and our Guide and drivers. Guides and drivers really made our travel thro' the countries where we do not speak that language, made it so comfortable and enjoyable.
Show more
Show less