Asia Pioneer Travel is rated
Based on 2148 unedited independent user reviews since 2009 (all sources)
Reviews on Our Service
"To create unique, personalized Asia holidays" is Asia Pioneer's promise to our dear customers, and we strive to exceed their expectations. Thus, it is our honor to hear about their unforgettable journeys in Vietnam, Laos, Cambodia, Thailand and beyond. Read the testimonials from our customers about their experiences with Asia Pioneer, including the ratings and comments on attractions, guides, activities, hotels, and food.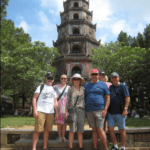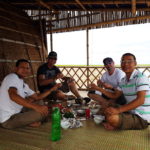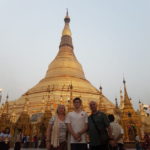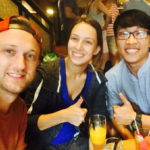 Real unedited independent customer reviews for Asia Pioneer Travel and tours referral service.
Best Travel Experience Ever!
Our trip to Vietnam was the latest in at least 10+ overseas trips that we have undertaken from Australia. Asia Pioneer Travel is by far the best travel Company that we have dealt with. They are prompt reliable and their attention to detail is second to none. Our dedicated travel consultant was Chloe and she never sleeps, email her at 2 am in the morning & she replies straight away! Apart from the fact that they do a great job in ensuring complete client satisfaction, they are just damn nice people. Nothing is too much trouble. Their guides & drivers also do such a great job in making sure everything runs like clockwork. Thank you Chloe for making our holiday so enjoyable and trouble free. B&P from Australia.
Show more
Show less
Super Tour
What a trip. Off the beaten track in Vietnam was incredible. 21 days of seeing the country side and villages. Home stays in the villages were interesting and the people made us feel right at home. All the guides and drivers were exceptional and knowledgeable. Lizzy did a fantastic job putting this trip together for us. Thanks again Asia Pioneer for a great trip.
Show more
Show less
Fantastic 13-Day Vacation
We can't say enough good things about Lam and travel company. Our trip was seamless. From the drivers, to the tour guides, to the tours, to the nightly accommodations, Lam and his company listened to our desires and went above and beyond.
We truly enjoyed spending 1-1 time with the tour guides and learning about each location; they were kind and intelligent people who engaged us in insightful conversation and who immersed us within the cultures of each city. We also enjoyed the flexibility they offered.
Truly, I can't think of one thing we would do differently. Everything was thoughtfully planned out, and if last minute changes need to be made due to unforeseen circumstances, (i.e., delayed flight, etc.), the guides easily made that change. There was no worry or stress on our end. It was wonderful!
Show more
Show less
A trip of a lifetime.
Lizzie at Asia Pioneer created the best experience for us. She took the time to understand what we wanted and planned the most amazing trip we could have ever imagined. Even when we wanted to change a hotel reservation the day we were staying there, her and her team were quick to accommodate us. I would highly recommend. We were a group of 5 that travelled for 39 days through Thailand, Vietnam and Cambodia
Show more
Show less
Outstanding tour from Asia Pioneer Travel
Asia Pioneer Travel created a wonderful and memorable vacation for my husband and me in January 2023. Lizzie Pham, our tour manager, was especially fantastic, being very accessible, accommodating our needs, and designing a lovely and luxurious tour. We visited Siem Reap, Cambodia; Hanoi, Halong Bay, Hue, Hoi An, HCM City, and Can Tho in Vietnam; and Bangkok, Thailand. In each location, a tour guide and driver met us at the airport and escorted us on excursions in the area before putting us on a plane to the next destination. We had 5-star hotels in nearly every city we visited, excellent guides, and wonderful sites to visit. It was a private tour just for the 2 of us, and so worth it. We did upgrade to business class on the intra-tour air travel that was included in the trip price. I would recommend doing that if your budget allows, as check-in, going through security, and boarding were far easier, not to mention more comfortable seats.

The logistics of getting from one place to another, getting tickets to the various excursion sites, having English speaking guides would be a nightmare to try to plan independently. Asia Pioneer Travel proved to be excellent in handling all the logistics and everything went like clockwork. Not even a single flight was delayed! I heartily recommend the travel company and Lizzie Pham.
Show more
Show less
Many sights of Thailand
Asia Pioneer travel expert, Lam Duong, put together an incredibly interesting and fun trip for our family! Every location, Bangkok, Chiang Mai and Phuket, had many great things to do, so there are too many things to list out. We enjoyed the culture, history, every day life and beauty of Thailand.
Show more
Show less
Share your monents with us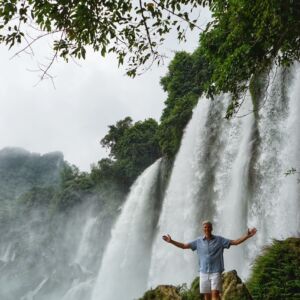 8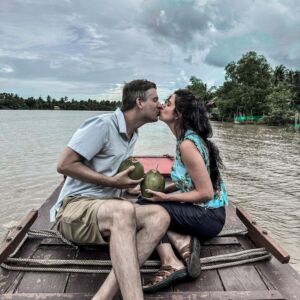 37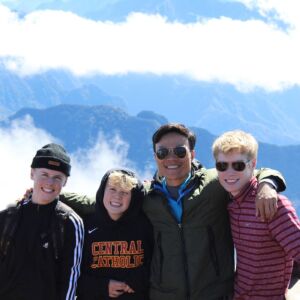 9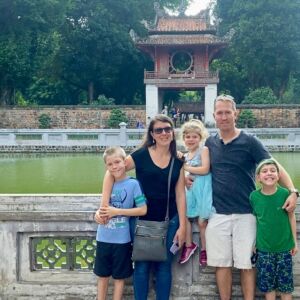 14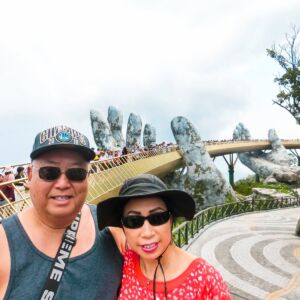 14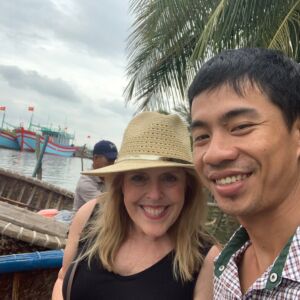 6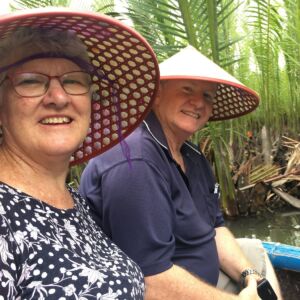 14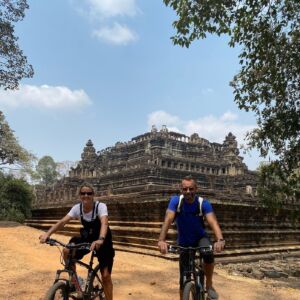 11