"Eat, Pray, Love" in your Vietnam holiday

The book is a legend, and Julia Roberts is totally stunning in the movie. If the main character comes to Italy to eat, meet India to pray and fall in love in Bali in the original story, with our real-life version, you can do all of them in your Vietnam vacation.
And let's see how and why in those lines below.
Eat – A boom of flavors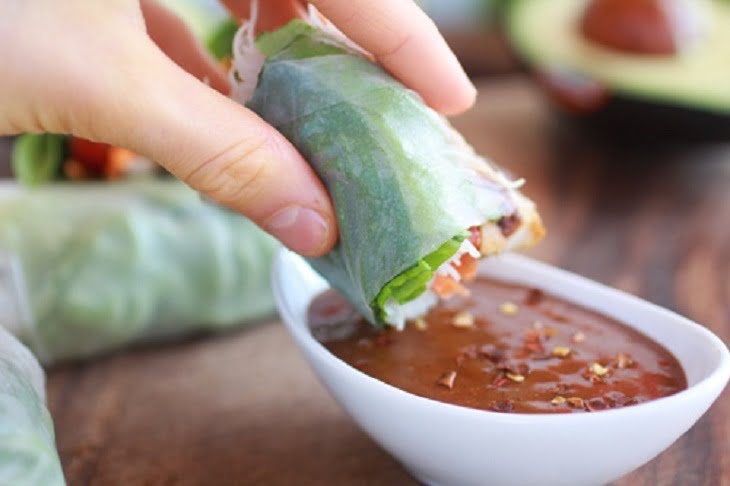 In a country where eating is considered a pleasure, your taste will be totally satisfied. Vietnamese people love to eat, therefore they are all masters in their cooking skills. Affected by the Ying and Yang Balance Rule, one Viet dish must cover all salty, sweet, sour, and hot flavors, which, can make a real boom in your mouth. "Pho" and "Banh mi" are great and famous, but wait until you try "Banh xeo", "Bun cha" or "Goi cuon". It is really hard to find out which dish is the best, or maybe, they are all the best!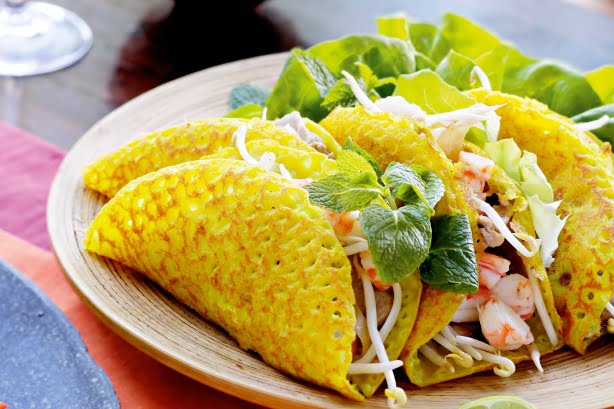 But the taste is not the only thing that makes Vietnamese cuisine is admired all about the world, but also the way that you can enjoy them. The best bowl of "Pho" might be somewhere in a super-tiny alley in Hanoi, and several times during your meal, you need to stand up from your red plastic stool to clear the way for a walking-by local. The strange thing is how come it is still so good? And then don't know, since exactly when, you got used to this street eating style, then you are addicted to it. The price range is comfortable enough to help you to have a big meal with several bucks. So, never worry that Vietnam will let you hungry, just concern about how much you can take.
Pray – Talking with the Gods in your own way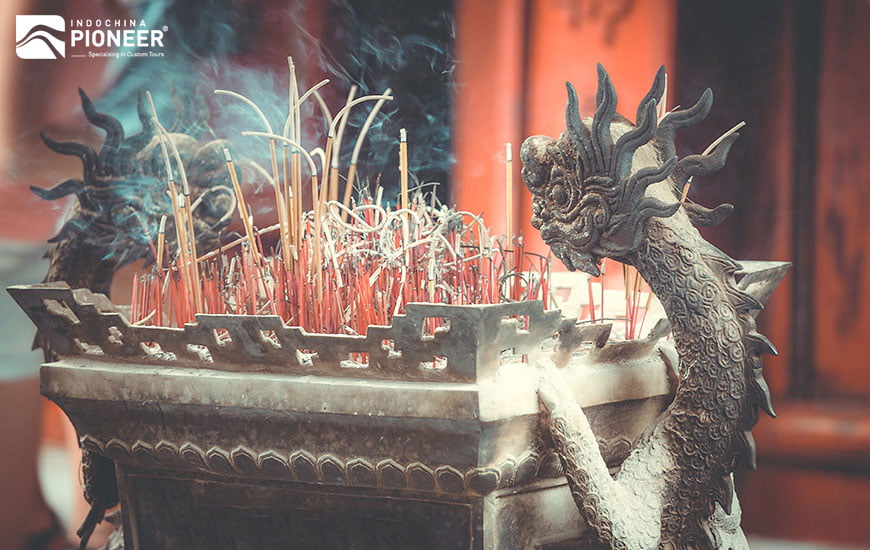 Southeast Asia in general and Vietnam, in particular, are affected strongly by a healthy flowering of Buddhist, Christian, Muslim, and Hindu, as a result of a long and complicated religion evolution. Spirituality is always a highly personal journey, in which you can, or cannot, find the peace of your mind. More than just praying, Vietnamese tend to show respect and talk with their belief Gods. They don't simply ask for the peace but ask for being shown the way leading to complete peace.
You will see, you will feel, in every Vietnam temple and spiritual architecture, even you visit them for spiritual purposes, history,  aesthetics, or just curiosity. Let's take a journey along the river to find Trang An – the mysterious land, where history and Buddhist are in the atmosphere; let's take a walk to a nearby pagoda and watch how locals talk to their Gods. In the end, it is believed that you will collect something more than the breathtaking landscape and history lessons, for your own soul, even you don't put your belief in any religion.
Love – To cherish life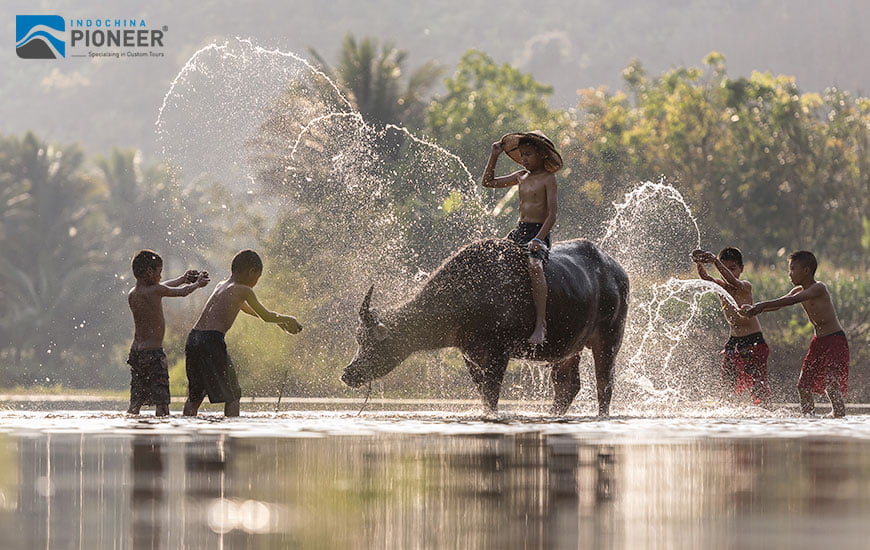 In Vietnam, love is simple. And also not so simple.
It is simple as you can see it everywhere, even in the smallest detail throughout your Vietnam trip. It may exist in the warm smile of a food street vendor teaching you how to use the chopstick for the first time. It is on the shirt damped with the sweat of your private tour guide, who is holding your hands to help you pass some uneasy road in your trekking track at mid-noon. It is in the "Hello" of the Mekong Delta's children, who ran out of their houses to wave to you as you cycle around their lush area.
But it is not simple, because it is not only the love between people. It is also the gratitude of the locals toward their homeland, history and distinctive culture. The modern life is a strong stream erasing all past vestige in its way, but here in Vietnam, still do you see a  woman in an elegant "Ao dai" (Vietnamese traditional custom) talking to a Chanel- packed girl. You still can sit back and enjoy a "Quan ho" show (Vietnamese traditional art form) among the crowed Hanoi's Old Quarter walking streets, when the area besides being full of night clubs.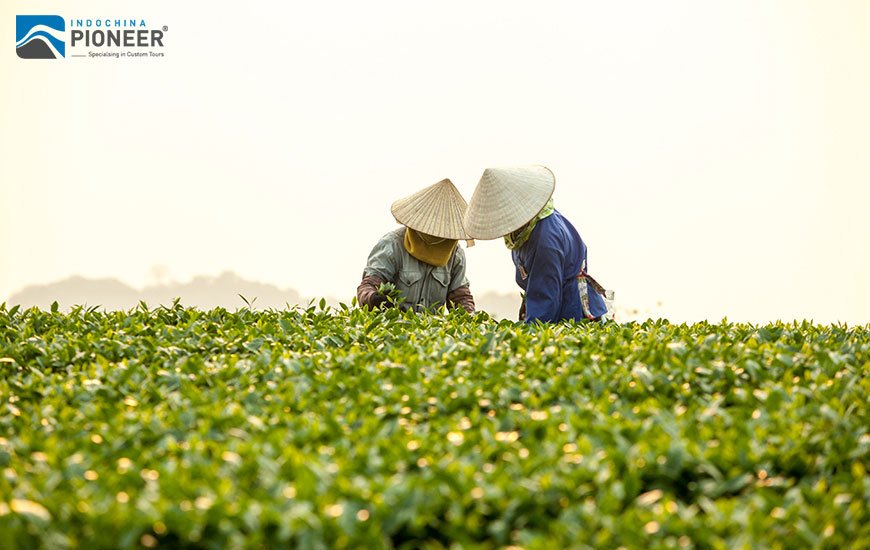 And just like Liz Gilbert of "Eat, Pray, Love" had to travel the world to find out what is her true happiness, you may start packing for a journey to discover the way to cherish your life.