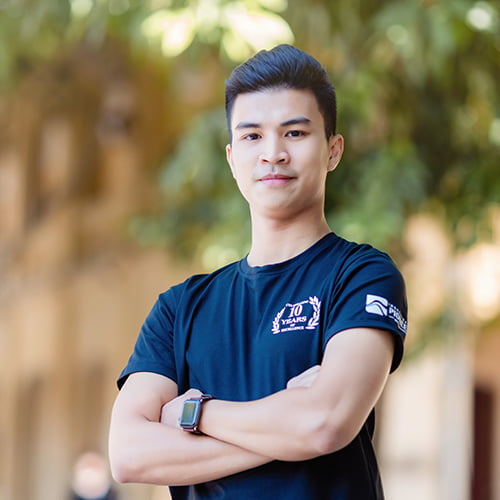 Ryan was born and bred in Quang Ninh province – a land rich in history, culture, and landscape, where one of the World Natural Heritage Sites: Halong Bay, is located. This has given him chances to meet people from different countries and get inspired by their adventurous stories. Traveling has gradually become one of his greatest interests, which had led him to study Bachelor of Hospitality and Tourism Management with the hope that he can facilitate travel to Vietnam by providing the most efficient services that he is capable of.
After graduating, he spent 2 years working in 'Accor Hotels' and 'IHG' high-class accommodations in Hanoi, that has enhanced my interactions across cultures and diverse groups. He is thrilled to work towards people who are interested in exploring his sweet home country in particular and other amazing Southeast Asian countries in general. He has been working as a travel consultant from 2017 to bring out our Indochina land's beauty to the rest of the world through personalized services. He is grateful to work in such a motivational environment in ICP where everyone dedicates and focuses towards the same goals which are to meet our clients' standards and satisfaction.
"Jobs fill your pocket. Adventures fill your soul".
What My Clients Say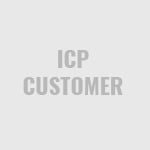 Sven Clausen
Germany
"Great Experience during Corona Virus"
We had a tour in March 2020 which was provided by Ryan Mac. He was very helpful in creating a tour according to our interests and wishes. Hung, our tour guide, was excellent he told us a lot of information about Vietnam, cultural and historical wise. During the tour he also changed plans in consolation with us. Unfortunately, the Corona Virus had made us changed several destinations we have planned to go to.
But he always had an alternative option for us so that we continued our trip but with another great alternative.
All and all we were in very good hands. We can only recommend Ryan, Hung and Asia Pioneer. We will definitely book a tour by Asia Pioneer on our next trip in Vietnam. Many thanks!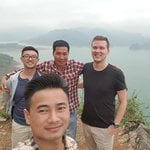 Link: https://www.tripadvisor.com/ShowUserReviews-g293924-d2211874-r750970656-Indochina_Pioneer-Hanoi.html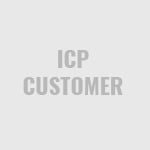 Jonathan Tambio
California, USA
"Multi-Country Tour – UNESCO World Heritage Sites"
An amazing adventure. Mr. Ryan Mac assisted with customizing the UNESCO World Heritage Sites tour for our needs. We weren't interested in certain tours listed on their brochure, and he suggested different activities for us. 3 different countries, 6 different guides – Soukon in Siem Reap; Oun in Luang Prabang; Vito in Hanoi; Huong in Nha Phong; Trang in Hue/Hoi An; and Kim Sa in Ho Chi Minh City – all different personalities, all professional, knowledgeable, helpful, and friendly. Even though there were a lot of sites to see, activities to do – traveling with an elderly mother, they showed patience and understanding, taking care to assist my mom with large, uneven steps, stairs, and other obstacles that would hinder most mobility-challenged individuals. Our drivers took care to keep us safe on the road as we traveled to and fro, maneuvering through the traffic to get us to our destinations. This was a stress-free, relaxing vacation!. I highly recommend Asia Pioneer, as well as Mr. Ryan Mac!!!
Link: https://www.tripadvisor.com/ShowUserReviews-g293924-d2211874-r750800824-Indochina_Pioneer-Hanoi.html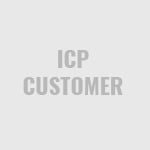 Stefanie
USA
"10 Days"
We are so grateful to Ryan Mac and the Asia Pioneer team for organizing the perfect family vacation for us in northern and central Vietnam. We saw places and had experiences we never would have without them. They made the trip easy and fun. We will be using them again!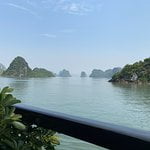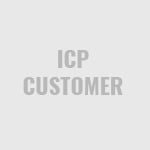 Michelle
Sydney, Australia
"10 Day Vietnam Tour"
Booked with Asia Pioneer for our trip to Vietnam. Amazing service from booking to arrival and all tour guides and drivers are exceptionally good – professional, knowledgeable and friendly. All tour guides have a good knowledge of English. – drivers not necessarily. Loving our trip!!!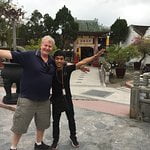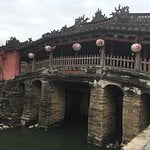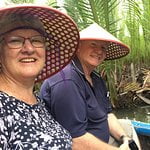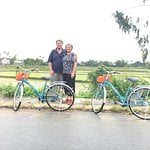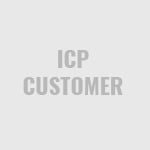 Emily
USA
"Asia Pioneer tour of Vietnam and Cambodia"
We used Asia Pioneer to visit several cities spanning north, central, and southern Vietnam as well as Siem Reap, Cambodia. The tour company made all of our transfers and visits seamless. It was very helpful with small children to have a driver and a guide to each location. It really took the stress out of the trip and I would highly recommend this company.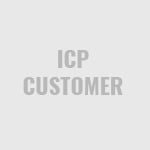 Jane Doe
USA
"Best Tour Guide Service ever!"
My partner and I felt so safe and comfortable on our tour. The tour guide and driver were so accommodating. I had so much fun and I actually miss it so much. Will be using the same tour company on my next trip!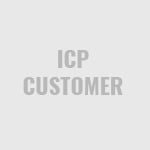 Claudio M
Italy
"Highlights North of Vietnam with Asia Pioneer, ESPERIENZA MAGNIFICA!!!"
Ho prenotato con Asia Pioneer in quanto era una delle poche compagnie locali del Vietnam che offriva tour privati (non sei con altre persone) con guida e autista. Dal primo momento che li ho contattati, sono stati puntuali e flessibili. Non e' necessario seguire i loro tour, puoi anche consegnare il proprio piano e organizzeranno tutto dandoti anche consigli. Il prezzo e' ottimo e offrono pernottamenti secondo la propria disponibilita!!! Non si puo fare nessuna comparazione con le agenzie italiane perche le poche che offrono tour privati hanno prezzi esorbitanti. Per tour privato intendo tu e la tua famiglia soli con la guida e autista. La nostra guida (lingua parlata inglese) e autista sono venuti a prenderci all'aeroporto e sono sempre stati pronti a esaudire qualunque nostra esigenza e bisogno. Ci siamo divertiti da morire e ci hanno fatto provare una vera e propria esperienza vietnamita facendoci vivere le esperienze locali!!!
Se prenotate, chiedete come guida Vito e come autista Chung, top of the top!!! Consiglio molto questa agenzia e per il mio prossimo viaggio in Indochina, la usero assolutamente. Grazie mille Asia Pioneer!!!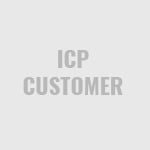 Tolna
Milan, Italy
"Esperienza positivissima"
Nell'organizzare questo viaggio io e il mio compagno ci siamo rivolti per la prima volta a questa agenzia, consapevoli della difficoltà, soprattutto nella trafficata Hanoi, di viaggiare da soli in questo bellissimo Paese. Fin dal primo giorno siamo stati accolti dal gentilissimo, educatissimo nonché preparatissimo Vito, Cicerone del nostro viaggio, oltre che dal simpaticissimo conducente Mr. Chung, il quale ci ha coinvolto attivamente nelle varie soste interagendo e facendoci interagire con le persone del posto. Un'esperienza unica, di cui conserveremo affettuosamente il ricordo. Consigliatissimo!!!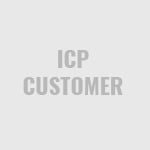 Jerry Ray Bowling
USA
"Worry-free Vietnam travel!"
Reliable and caring. You name it and Ryan has the know-how to plan it. From a hassle-free airport taxi to your place of relaxation, day trekking in Nhin Binh and rowing a Sampan in a National park and of course the 2-night Halong Bay Junk Boat. The quality of communication during planning, the freedom to ask questions, make changes and make even more changes were without pressure. Our day tour guide Cuong was simply wonderful in conversation and culture and share a few recipes with my wife!
This was my 1st experience using a tour service and I will honestly say…its the only way to travel Vietnam, see what you want to see, have reliable timely transportation, professional safe drivers and a plan. These agents and supporting cast are sincere in the duties to the customer and your experience in Vietnam.
On another note, I had forgotten an item. Contacted them, and both went out of there way to ensure my item was returned. So grateful
Next tour Sapa, Lao Cai, Hai Phong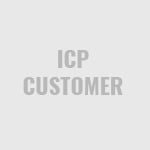 Ellen
Okinawa, Japan
"Professional & Excellent Customer Service"
I have had the pleasure of working with Ryan for the last few weeks to get an itinerary down for a trip to Vietnam. Due to unforeseen circumstances we had to postpone the trip, but I was extremely impressed with the amount of time and detail Ryan put into making our itinerary. Fingers crossed we are able to make a trip work in the future!