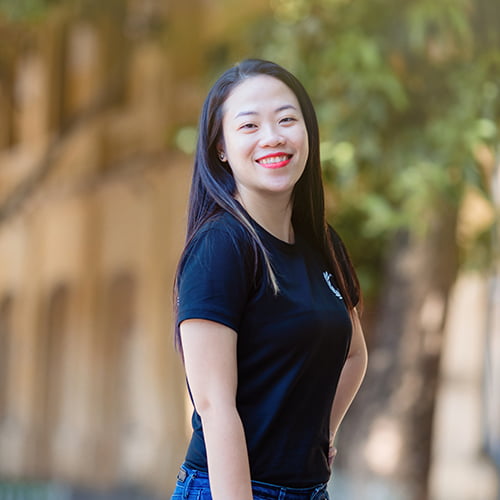 I'm Elly Do, a Team Leader of the Travel Designer Team with more than 12 years of experience in crafting unforgettable journeys around the globe. My passion for travel, coupled with my extensive knowledge of diverse destinations, allows me to curate remarkable experiences tailored to your desires and preferences.
Graduated from Banking & Financing since 2011, however my love for tourism led me to become a Travel Consultant for Myanmar at first and then Vietnam, Cambodia, Laos, Thailand & other countries.
Over the years, I've had the privilege of working with a diverse clientele, each with unique travel aspirations. From luxury escapes to off-the-beaten-path adventures, I've had the opportunity to design an array of customized itineraries that have left lasting memories for my clients.
As a travel designer, my commitment is to transform your travel dreams into reality. I take pride in my attention to detail, ensuring every aspect of your journey is meticulously planned, from the finest accommodations to immersive cultural experiences. Whether you're seeking a relaxing beach getaway, an exploration of vibrant cities, or an expedition into the heart of nature, I'm here to create a personalized travel experience that surpasses your expectations.
With a deep passion for exploration, I stay updated on the latest travel trends and hidden gems. This knowledge enables me to provide you with insights and recommendations that will make your journey truly exceptional.
I look forward to collaborating with you to design a travel experience that is both unique and unforgettable. Let's embark on this journey together, turning your travel dreams into remarkable adventures.
Feel free to get in touch with me to begin planning your next remarkable journey.
What Client Say about Elly Do
Eleven day north to south trip of Vietnam
Having returned from our tour of Vietnam, which was organised by Miss Elly Do, we cannot thank her and her company enough for making the eleven days in Vietnam exceptional. From the first contact with Elly she was flexible and accommodating to making our tour really special and unique to us. The accommodation that she found in the following cities, Hanoi, Hoi An, Hue and Ho Chi Minh City was beyond excellent. Special note must be made of the Eldora Hotel in Hue, which was above and beyond our expectations.
The tour guides that Elly used for our tour were knowledgeable and adaptable to situations out of their control caused by the Coronavirus. Special thanks to Sunny, our Hanoi guide, who found alternative attractions due to government closures of many popular attractions which did not detract from the highlights of the city. Thanks also to Tran, our Hoi An guide, who made our trip both entertaining and exciting. Thanks also to Cam who's knowledge of Hue was exceptional and last but not least Jason, our guide in HCMC, his knowledge of the Cu Chi tunnels was outstanding.
The food tour with the XOtours in HCMC is a must for anyone visiting the city. It gives another understanding of the chaos that is driving in HCMC on the back of a scooter, though we did feel safe because of the experienced female drivers, who were friendly and spoke excellent English.
We would, without reservation, recommend Asia Pioneer to anybody planning a tour of Vietnam who does not want to follow a standard package tour but rather a tour that incorporates your specific interests and needs, from planning through to the experience as a whole.
We are now presented with the problem of topping this trip, however, if we decide to visit any other place in SouthEast Asia we will definitely be using this company's services.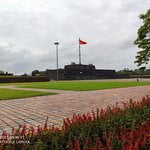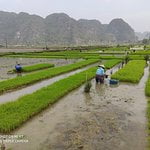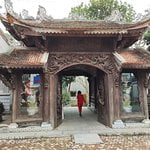 Show more
Show less
Great management and planing : Asia Pioneer
This year 2020 started amazingly with 5 days Vietnam ( Phu Quoc and HCM City) trip. Its greatly organized by Asia Pioneer Travel Company. Ms. Elly Do was the planner for our trip. I am very thankful and appreciate her patience and prompt suggestions regarding the trip plan. As the requested vegetarian meal was arranged throughout the trip. Overall it was an awesome experience, greatly managed with the sounding tour guide.
Show more
Show less
Vietnam and Cambodia
We booked our trip to Cambodia and Vietnam with Asia Pioneer, and I highly recommend their local expertise and professionalism. This was the first time we have worked with an in-country travel agency for a customized trip, and the partnership helped us create an amazing vacation.
I contacted Asia Pioneer and was assigned a Travel Specialist, Elly, who worked through our initial trip thoughts and gave us some additional suggestions. She was very responsive, listened to the type of trip that we wanted, and always followed through. Her professionalism built our confidence in a successful trip.
We had the agency set up drivers, tour guides and hotels based on our personal qualifications. Each stop we had a new, local guide who understood the history of the area and helped us navigate to the local sights. Because of the guides we were able to experience not only the popular tourist areas, but also go to more obscure sights that gave us a local experience.
We really loved the local food tours in Vietnam because our guides took us around the cities to a non-tourist restaurant. We also had three bike trips, so instead of driving and seeing the countryside pass us by, we rode our bikes.
I highly recommend working in Asia Pioneer for your next trip to Asia!
Show more
Show less