Questions about travelling in Asia:
FAQs about travelling in Vietnam
Below you can also find more information about travelling in Vietnam: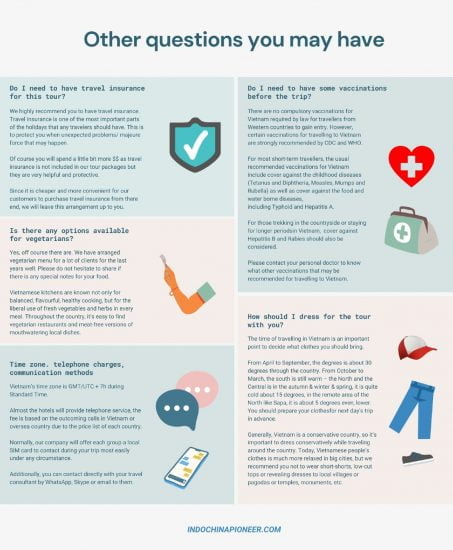 If you have any questions that not covered on the above answers, please kindly do let us know by email. We are more than happy to clear your concerns as soon as possible. For fully detailed travel tips in Asia, please click the Travel guide on our website.
Contact us at [email protected] or click Live Chat to speak to our travel specialists.