Top 10 Vietnam Destinations For Families

If you are looking to spend a lovely holiday in Southeast Asia with your family, you can't miss out on Vietnam. The country has everything that can make a regular family holiday incredible. From Halong Bay to Phu Quoc Island, let's check out the 10 best Vietnam destinations for families and pick out the places that fit your taste!
Why Should You Choose Vietnam For Your Family Holiday?
Vietnam is a popular destination for families due to its great value for money. There are a variety of activities, tours, and sights to enjoy, making it possible to plan longer vacations without overspending. Also, Vietnam is a safe and pleasant country for children. With a low crime rate and friendly locals, your family will feel absolutely comfortable while travelling here.
Additionally, Vietnam offers diverse landscapes, including bustling cities, beautiful beaches, and remote highlands, ensuring that there is something for everyone to enjoy, no matter what type of activities they prefer. 
We will go into detail about the top Vietnam destinations for families and suggest the best activities at each place in the next section.
>>Read More: How To Plan A Family Holiday In Vietnam?
Top 10 Vietnam Destinations For Families
1. Mai Chau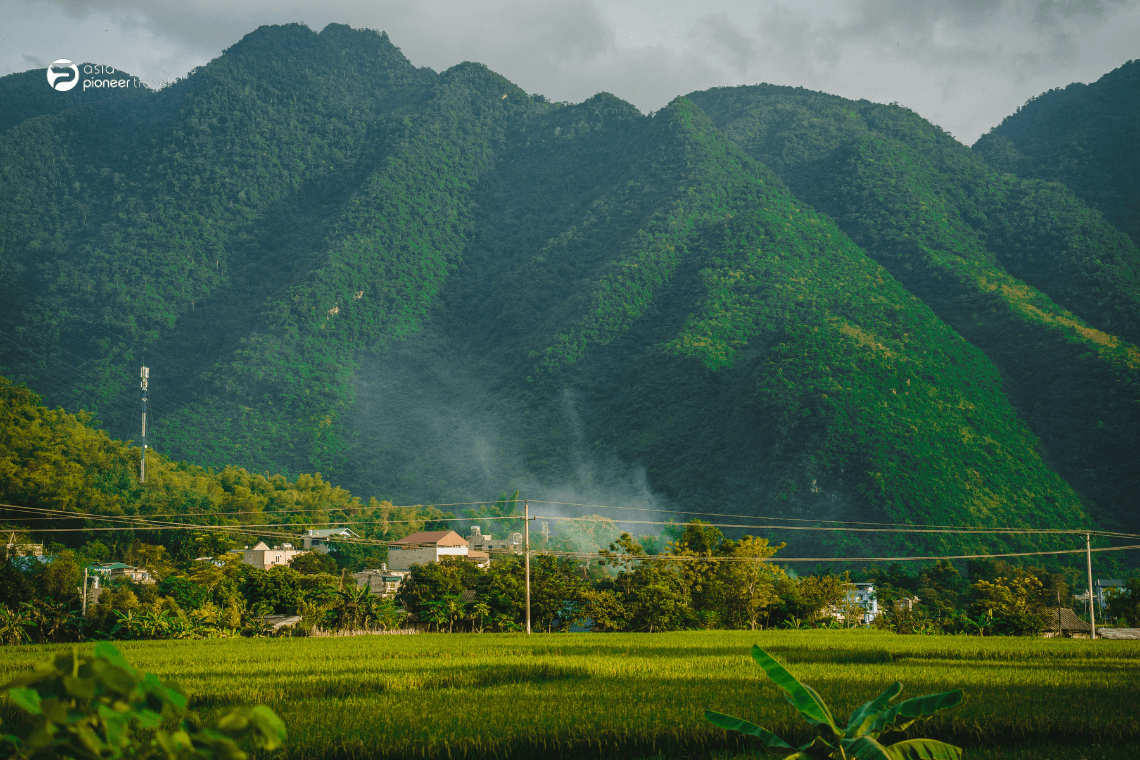 Mai Chau is a charming and conveniently located destination, just a two-hour drive from Hanoi. To truly immerse yourself in the local culture, consider staying in a traditional stilt house homestay for a few nights and enjoying the picturesque valley. The beautiful rice paddies offer a peaceful retreat from the chaos of everyday life.
For an adventurous family outing, explore Pù Luông Nature Reserve on foot or take a scenic drive along the winding paths that weave through the waving rice fields. You can also gain a unique insight into the Northern Vietnamese ethnic cultures by visiting a White Thai textile workshop.
2. Ninh Binh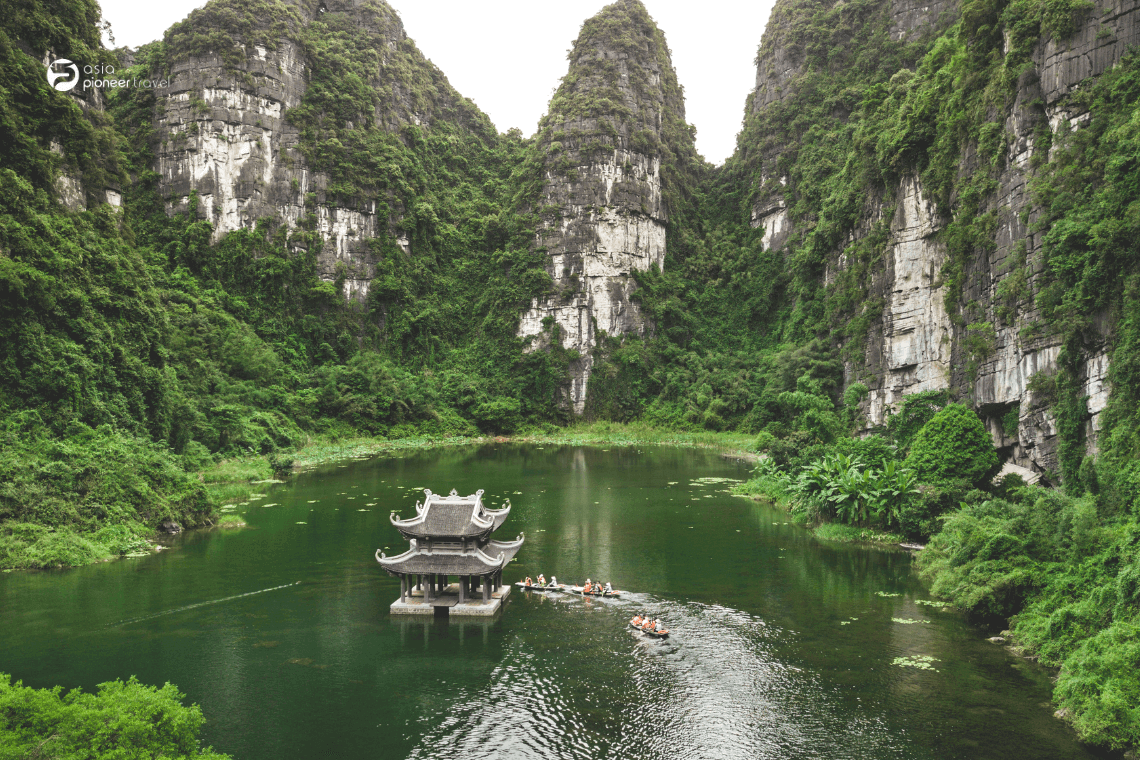 Ninh Binh is the perfect destination for families seeking natural beauty and cultural heritage. Its ideal weather conditions make it the ideal spot for a leisurely boat trip with breathtaking panoramic views. Additionally, Hoa Lu, a royal city with numerous walkways and arches, is a must-visit for historical exploration that will keep children entertained.
Foodies will be delighted with Ninh Binh's range of scrumptious native specialties. From delicious goat meat to delectable eel and delightful floating cakes, there is something for everyone. A gastronomic excursion is a must-do activity that will leave your family craving for more.
No matter if you are interested in history, nature, or simply relaxing in serene landscapes, Ninh Binh has something for you on a family vacation to Vietnam.
>> Read More: Top 10 Things to Do in Ninh Binh of Vietnam
3. Hanoi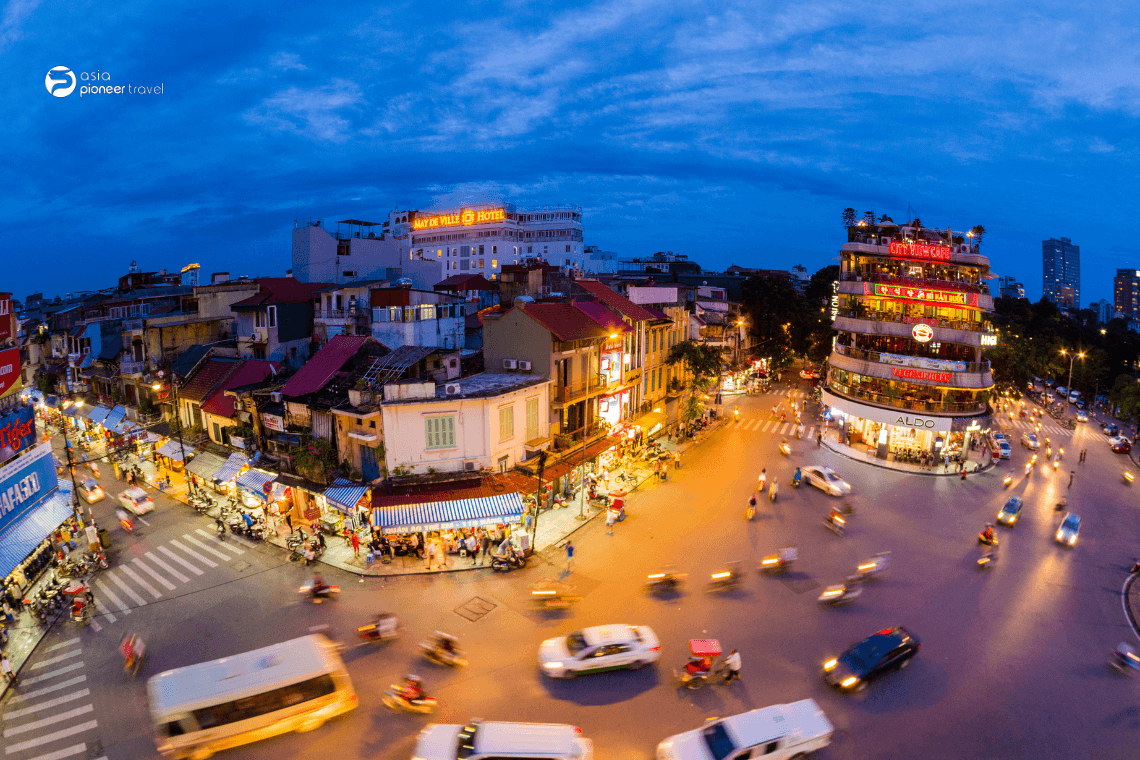 Hanoi is the capital of Vietnam; it is a serene and attractive city with over 1,000 years of history. Bringing your children to Hanoi is a priceless chance for the entire family to learn about the city's history and culture while meeting friendly locals. There are some of Vietnam's top art galleries here, as well as a delightfully adorable old center to explore, and parklands and lakes abound. 
The labyrinthine Old Quarter is a jumble of color, sounds, and fragrances. Perfect for a walking tour. Children will enjoy looking at the decorations in front of the businesses and booths, sampling street food, and exploring the tiny little lanes. Alternatively, rent a bicycle and relax while your ride takes you on a trip.
A traditional Vietnamese water puppet performance would be an excellent cultural experience for the children. Puppetry developed in the rice fields of northern Vietnam, near Hanoi. Also, parents may take their children to Bat Trang Pottery Village to learn how to make famous pottery and ceramic crafts and to develop their own ceramic items.
4. Hoi An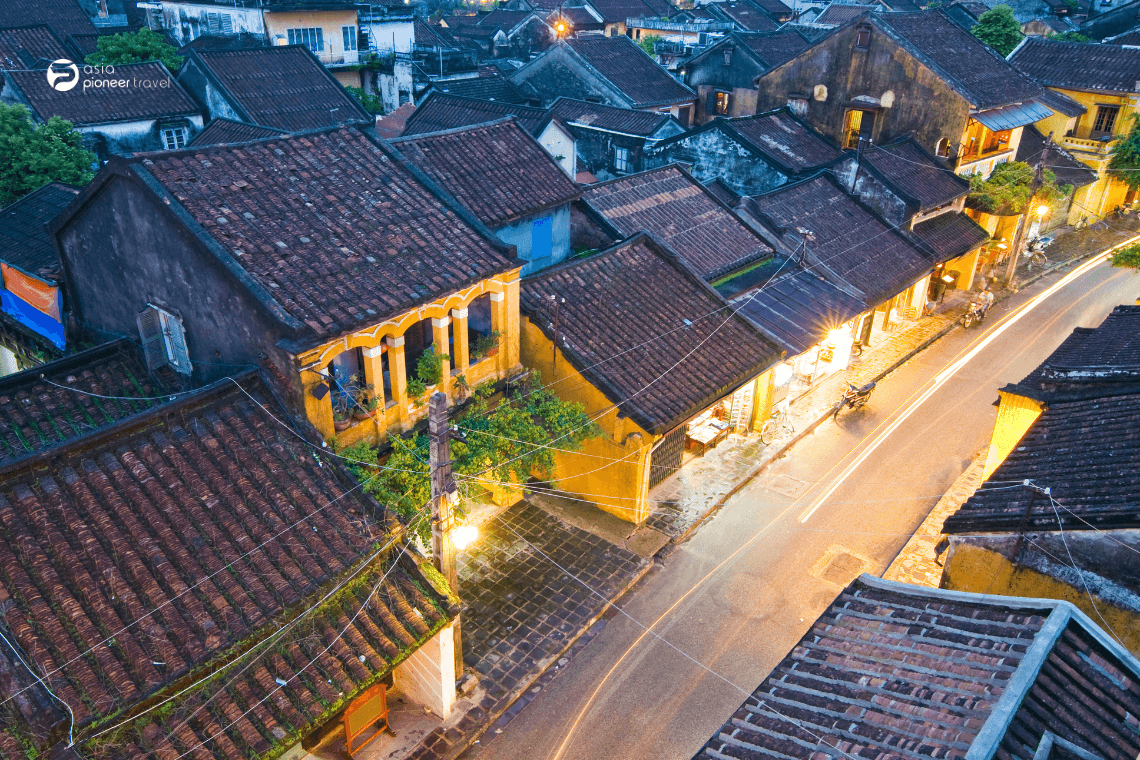 Hoi An is a destination that offers much more beyond the UNESCO-listed Ancient Town. Travelers who venture out to its outskirts will discover a serene and peaceful way of life in the Vietnamese countryside that is sure to capture their hearts.
Families can indulge in delightful experiences by spending a few days at An Bang Beach or exploring Cam Thanh's rice terraces. A visit to the beach involves having fun in the waves and savoring fresh seafood while feeling the sand between your toes. The countryside presents opportunities to take excursions through rice fields and vegetable villages, either by foot or bicycle. Hoi An also offers exciting workshops to introduce your loved ones to Vietnamese cuisine, with plenty of simple and enjoyable options available.
>>Read More: Essential Experiences To Do In Hoi An Of Vietnam
5. Nha Trang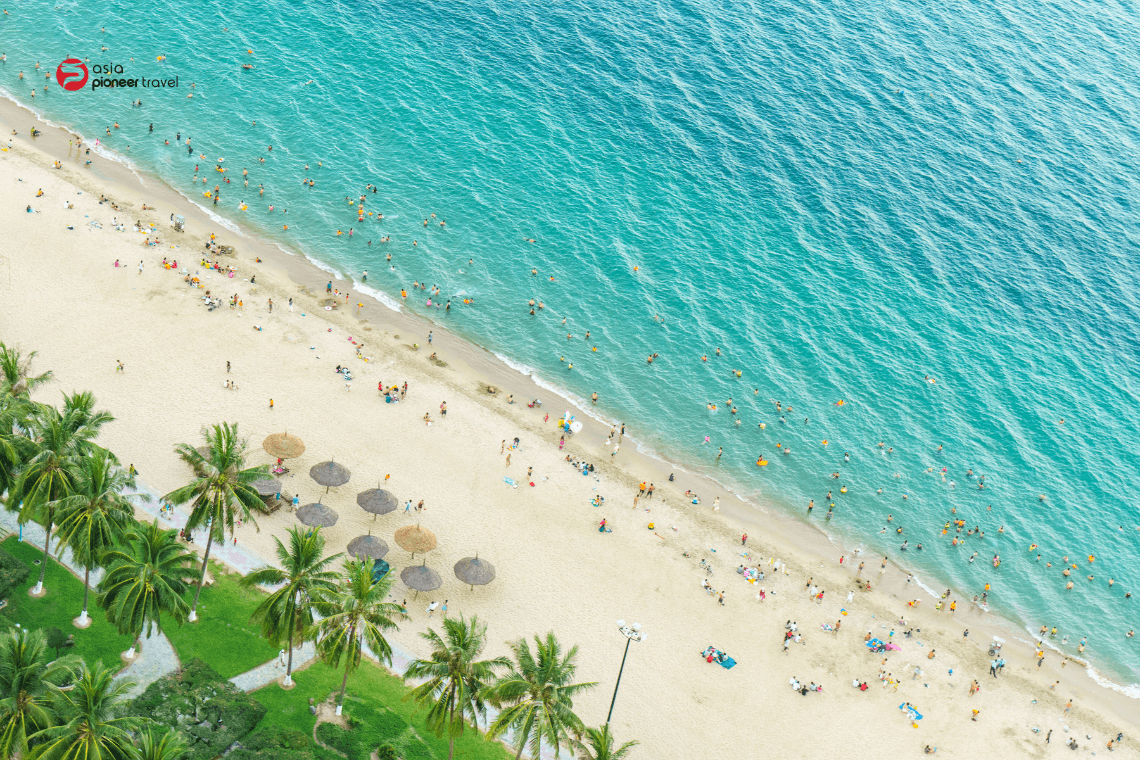 Sunny Nha Trang is a safe bet for family beach vacations. The Cam Ranh International Airport makes arriving here a breeze, and from there, it's just a short drive to this bright seaside city. Book a snorkeling cruise to Hon Mun Island to witness the colorful marine life, and visit the wonderful Oceanographic Museum to learn more about Nha Trang's fishing history.
Parents wishing to relax might check out Nha Trang's warm mud baths and hot spring resorts. After that, you may rest in one of the pools or reserve a private room for the entire day. Hn Bà Nature Reserve, about two hours from Nha Trang City, has a picnic area right next to a foamy waterfall.
6. Mui Ne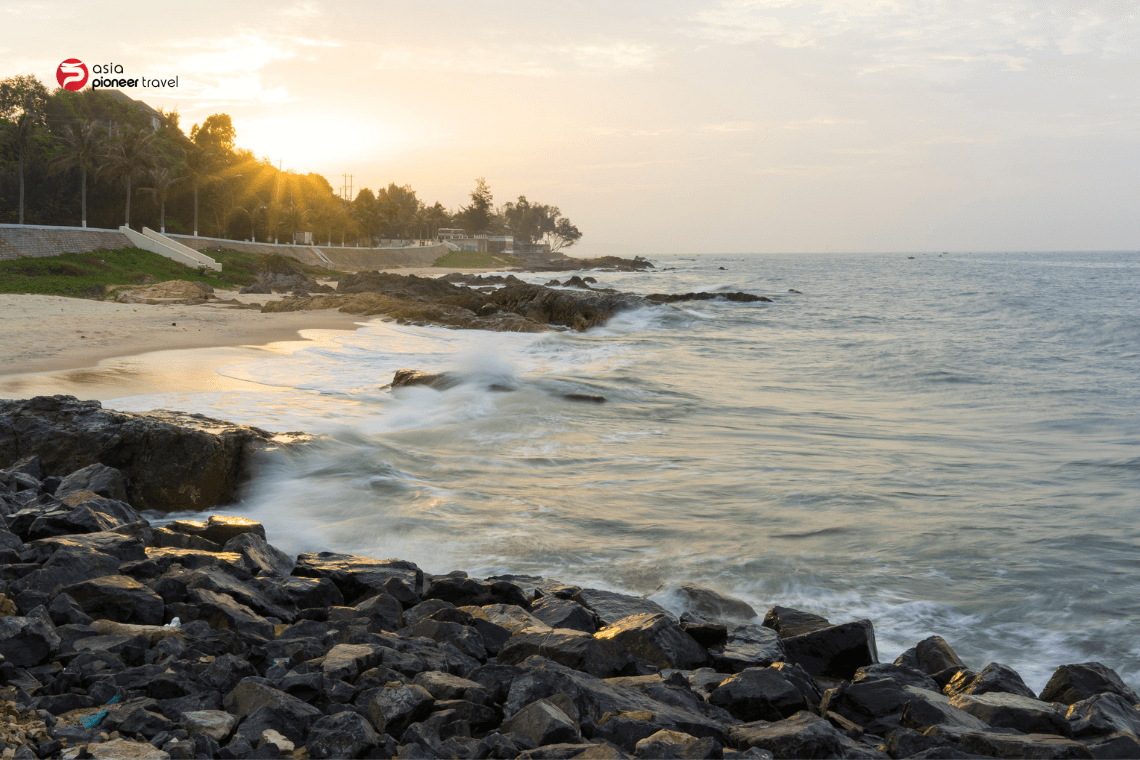 Would you like to try kitesurfing? The small town of Mui Ne, located just a short train ride or four-hour drive from Ho Chi Minh City, is the perfect place to experience this exciting watersport.
Mui Ne has a variety of watersports available, including sand surfing on the nearby red and white sand dunes. Children can ride improvised sand surfboards down the dunes or take an ATV ride through them. Several resorts along the shoreline provide convenient accommodations for a memorable stay.
7. Phu Quoc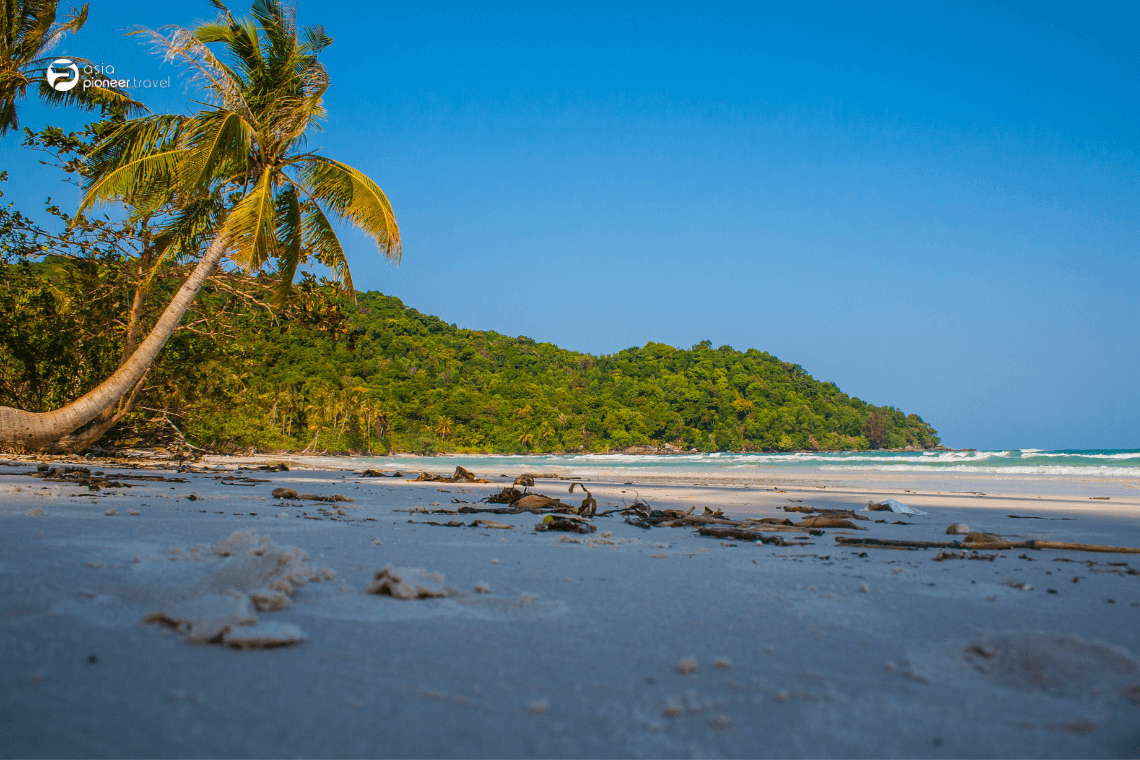 Direct flights to Phu Quoc are available from airports around Asia, making a visit to this lovely island both appealing and accessible. Phu Quoc is ideal for families, with accommodations ranging from five-star resorts with private pool villas to eco-friendly guest homes on the sand.
Immerse yourself in local culture by visiting fishing towns and bee farms, taking the kids on the world's longest oversea cable car trip, and spending days surrounded by sandy beaches and blue oceans. Family-friendly resorts on Long Beach and Ong Lang Beach are more laid-back than those in the vicinity of Duong Dong Town. If you haven't known, this is the best place to watch the sunset in Vietnam, so keep an eye out for the island's spectacular purple sunsets in the afternoon.
8. Halong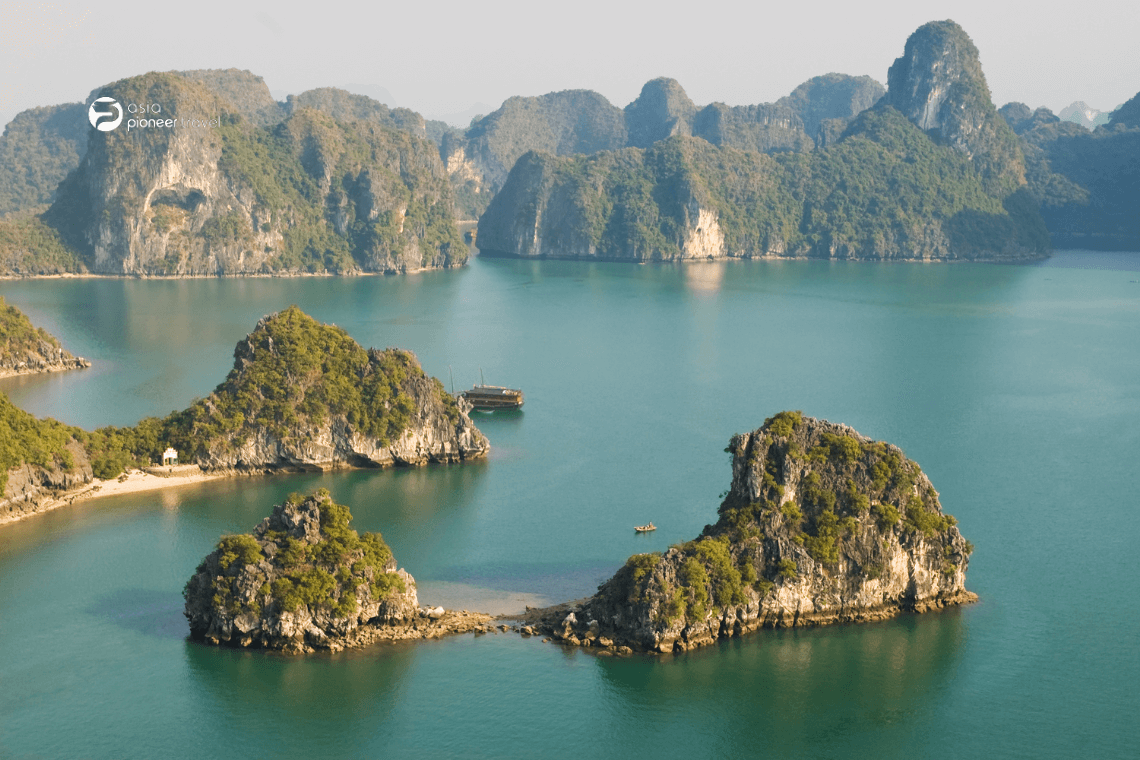 Halong Bay is a breathtaking destination. Covered in beautiful emerald waters and surrounded by spectacular rock formations with secret caverns and a dense plant blanket.
You and your family may embark on a bay cruise, discover secret caverns and grottos, kayak, fish, or bike about Cat Ba Island.
Kids will love seeing monkeys swinging among the trees, big monitor lizards sunbathing in the sun, and bright schools of fish swimming beneath their boats. There are also several cultural activities, such as visiting nearby fishing villages and watching cultural events.
>>Read More: Top 20 Best Cruises In Halong Bay For A Luxury Holiday
9. Danang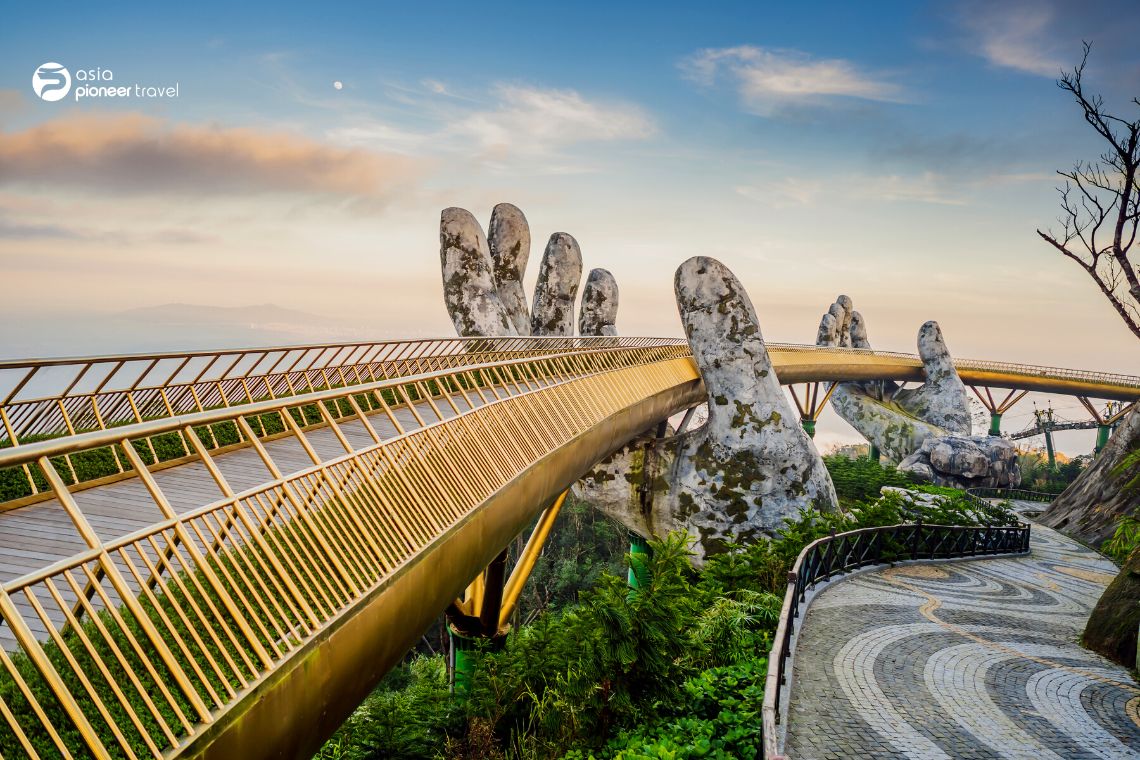 Danang is a bustling city in Vietnam, but it offers a calmer and less overwhelming environment compared to Ho Chi Minh City and Hanoi. The city boasts clean and serene beaches that are perfect for family fun. Moreover, Son Tra Mountain offers breathtaking views of the city that can be enjoyed by trekking or driving, depending on the kids' age and preference. 
For families seeking a thrilling and bonding experience, Ba Na Hills is an excellent destination, located about 42 kilometers west of Danang. It is a picturesque mountain retreat where you can find a model European castle and an extraordinary underground amusement park with various rides that will surely delight everyone.
10. Ho Chi Minh City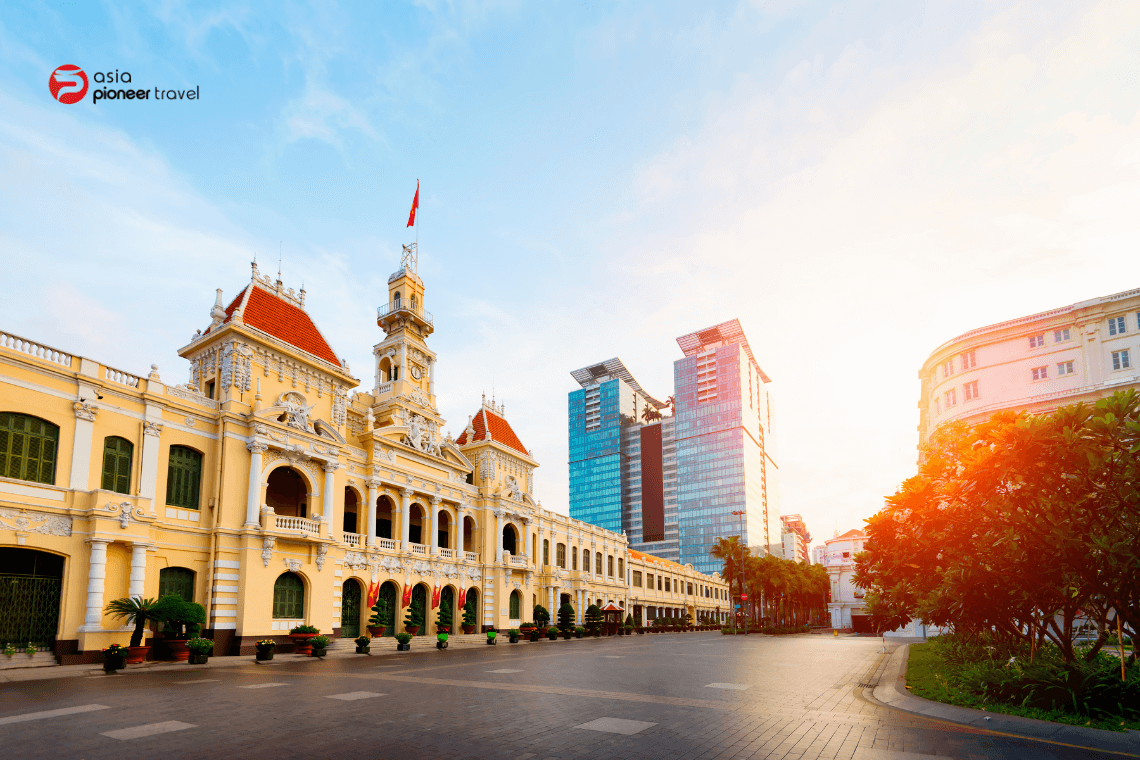 Come explore Ho Chi Minh City, a vibrant destination that has something for everyone! With numerous cultural landmarks, museums, delightful food markets, and beautiful parks, this city promises a fantastic family vacation.
Take your family on an exciting adventure through Dam Sen Park's thrilling roller coasters or admire the captivating sculptures at the 3D Artinus Museum. If you need a break from the hustle and bustle of city life, there are plenty of lush parks to visit. Tao Dan Park is an excellent spot for picnics and relaxation.
With so much to see and do, Ho Chi Minh City is an excellent choice for families looking for adventure and excitement. Whether you're exploring the city's rich history and culture or indulging in its delectable food, you'll make memories that last a lifetime.
11. Mekong Delta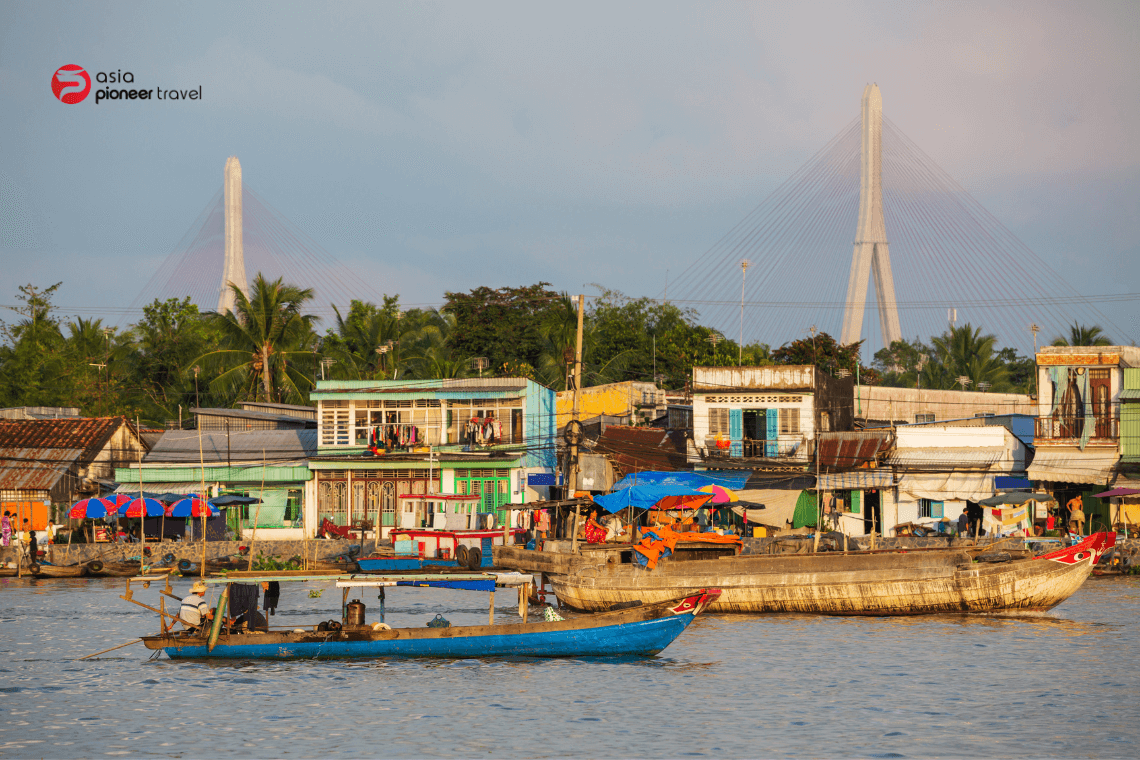 The Mekong Delta is an absolutely captivating region that boasts an intricate network of canals- from small enough to accommodate a rowboat to large enough to transport produce. Despite the leisurely pace of life in this area, there is no shortage of visual stimulation. Taking a boat trip along the narrow canals is an absolute must-do experience that is sure to delight children. The Mekong Delta offers visitors a picturesque landscape, complete with stunning coconut palms, fruit gardens, and paddy fields. 
The region's rich history, vibrant traditions, healthy cuisine, and friendly people make for an incredibly immersive and unforgettable cultural experience. Energetic teenagers can stay entertained with activities such as cycling, kayaking, hiking, and snorkeling. With an excellent balance of culture and nature, chaos and tranquility, families can personalize their itinerary to create the perfect Vietnam tour. 
12. Da Lat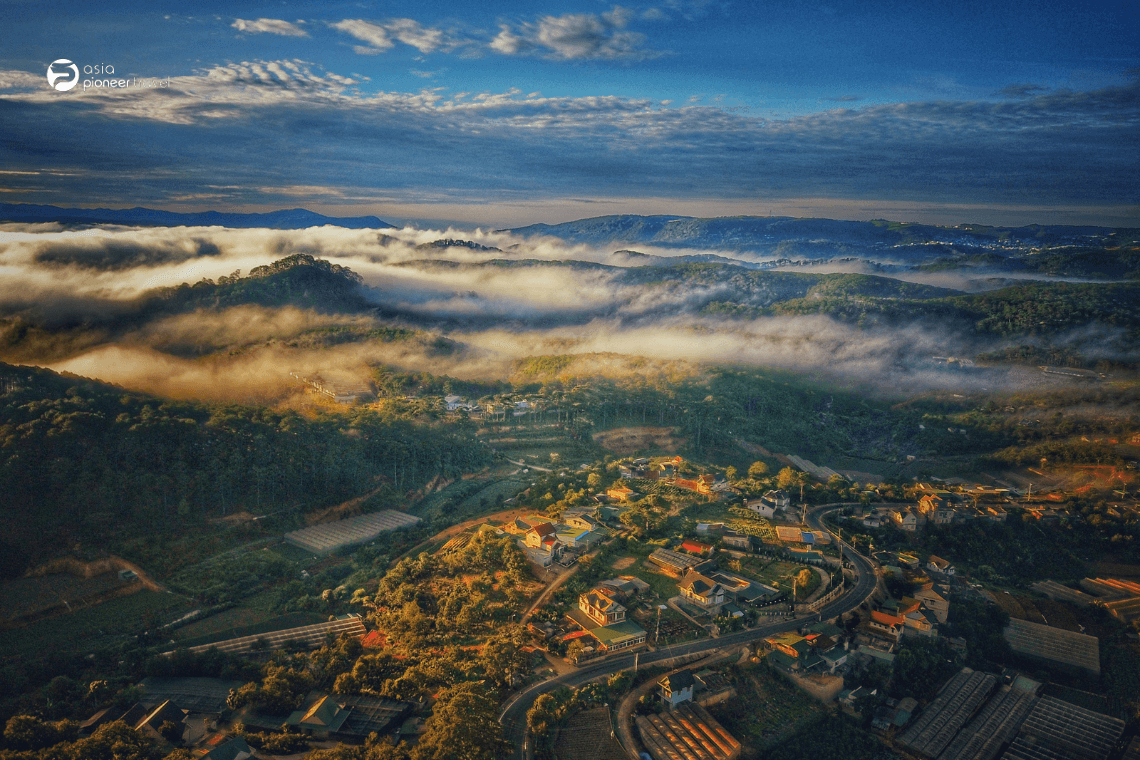 Da Lat, a charming mountain town in south-central Vietnam, is a hidden gem for families seeking a peaceful vacation. This alpine town boasts picturesque pine trees, serene lakes, and cascading waterfalls, making it an ideal retreat for relaxation.
Families can explore the Adventure Park in Cau Dat, take a ride on the Datanla Alpine Coaster, visit Tuyen Lam Lake, and explore the Bao Dai Summer Palace. For a fun train ride, hop on the Trai Mat train from the old Dalat Railway Station with the little ones.
For the more adventurous families with older children, thrilling canyoning excursions are available, including abseiling and zip-lining down the canyon. It's an exhilarating experience that will leave you feeling alive!
All destinations in Vietnam offer unrivaled and unique experiences for travellers. But what truly sets Vietnam apart is the warmth and hospitality of its people. They are incredibly welcoming, friendly, and hospitable, and meeting them is truly the highlight of any visit to Vietnam. With so much to share and experience together, your family will create unforgettable memories exploring Vietnam's culture, flavors, and highlights.
Book your upcoming trips with Asia Pioneer Travel – The Best Travel Agency in Vietnam!
Asia Pioneer Travel has over 14 years of experience in the tourism industry and has established itself as a premier, reputable, tailor-made travel agency in Vietnam and Asia. We constantly pay close attention to and comprehend the demands and preferences of our customers, enabling the creation of excellent holidays. After taking our bespoke tours, many customers have told their friends and family about them. Because our customers deserve it, we consistently strive to assure them of complete satisfaction.