Three places in Southeast Asia are similar to Halong Bay of Vietnam

The otherworldly Halong Bay is the travel highlights of not only Vietnam but also the whole of Southeast Asia. As a UNESCO Heritage Site, Halong Bay is definitely one of the most visually striking destinations in the world, with towering limestone karsts rising from the sea, creating an unforgettable landscape. If you still don't have a chance to visit this place, you should plan to admire it asap. In case you have superb experiences with Halong Bay and want to find similar destinations like that, we have interesting suggestions for your Southeast Asia trip.
Hpa An, Burma (Myanmar)

Hpa An is a lovely stop between Yangon and Mawlamyine, which is best accessed by boat. This place is a small and pretty town set on the eastern bank of the Salween River and surrounded by limestone karst mountain scenery. In the town with a laid-back lifestyle, you can find not only the opportunity to enjoy the spectacular landscape but also a number of valuable experiences. For example, the Kyauk Ka Lat Pagoda, whose golden, goblet-like spires contrast against the rock. You can get a better view of this from the summit of Mount Zwegabin – the highest peak in Hpa An. After a long walk, the views from the top, over cascading mountains and down towards Burma's coastline, are a just reward. The naturally formed caves are also highlighted here, including Kawgun, which contains thousands of tiny clay Buddha images and carvings dating back to the 7th century.
Chao Larn Lake, Thailand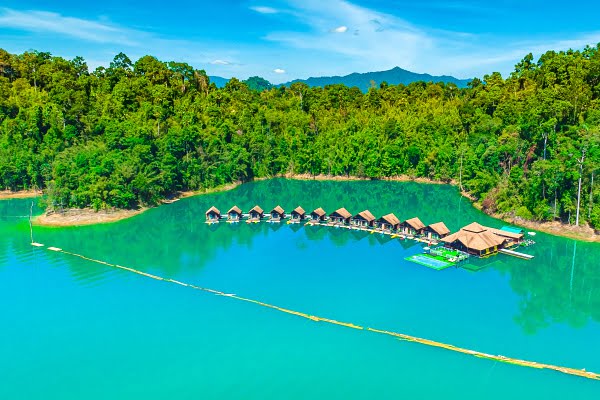 Chao Larn Lake has a small secret which can surprise travelers, that it is artificially created in 1982. However, this place is just as beautiful as any naturally formed lake. As a part of Khao Sok National Park, Chao Larn is a good choice for travelers who want to combine a beach break with… something being similar to Halong Bay in their Thailand vacation. It boasts a near-vertical shoreline in parts and a labyrinth of connecting waterways, limestone islands, and bays. Chao Larn is surrounded by rainforest, which means you can enjoy both kayaking and jungle treks. The area is a habitat for a wide range of mammals, including tigers, elephants, tapirs and many species of primate. Halong Bay is famous for its junk boats for the best experiences of travelers, and in Chao Larn, you can make the most of the lake's scenery by staying at a floating tented camp. By staying in a tented camp, you can welcome a new day with a beautiful sunrise behind the limestone mountains before kayaking out to explore remote parts of the lake.
Ninh Binh, Vietnam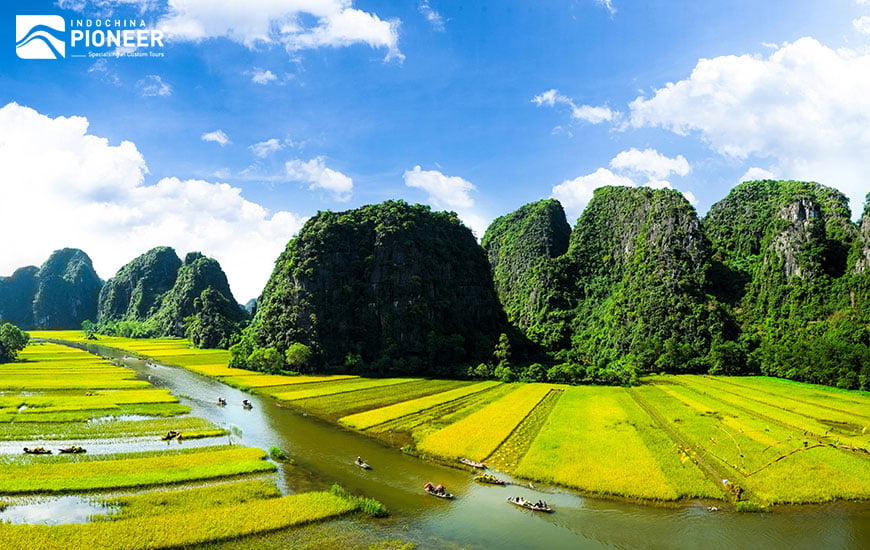 Right in your Vietnam vacation, you can find an "Inland Halong Bay", which is really beautiful and charming in its own way. The limestone karst formations that make up Halong Bay continue inland for hundreds of miles into the region of Ninh Binh, which is located on the southern end of the Red River Delta. The region is blessed with a breathtakingly natural landscape and rich history. Green paddy fields are tended to by farmers with water buffaloes and rivers snake through rolling valleys. The hunched silhouettes of limestone mountains create an impressive backdrop. There are also many cave formations, and local guides can gently row you through a network of waterways leading to lakes dwarfed by the surrounding mountains.
Let Us Help You Plan Your Trip To Southeast Asia.
Don't let the planning stress you out. Tell us your travel ideas and our travel advisors are very glad to give you suggestions and guidance for your trip planning. We can tailor-make your trip according to your interests and requirements, and help to create the best vacation for you in Southeast Asia.