[Infographic] Top Dishes to Try in Your Lao Trip
Southeast Asia is really well-known for its culinary art, and as a member, our dear Laos is no exception. Don't miss any chance to try mouth-watering Lao cuisine in your Lao tour, especially these dishes below: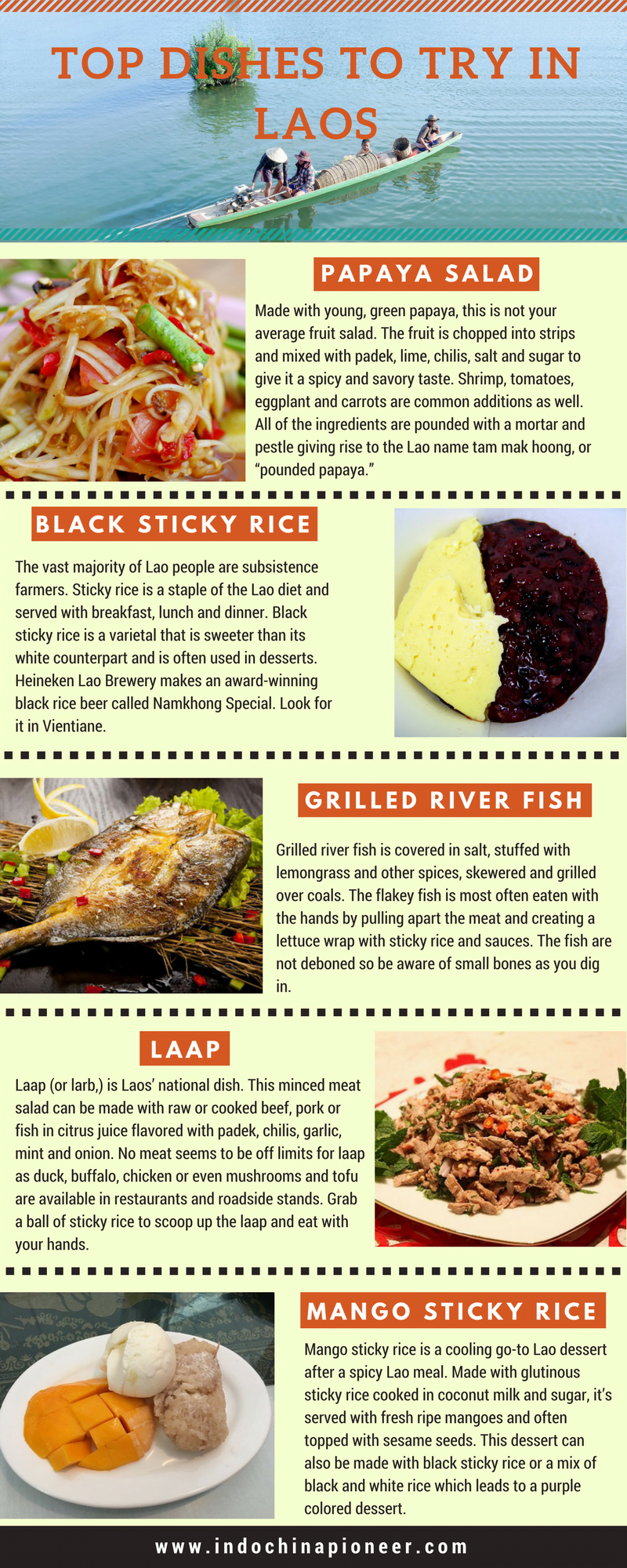 Let Us Help You Plan Your Laos Trip.
Don't let the planning stress you out. Tell us your travel ideas and our travel advisors are very glad to give you suggestions and guidance for your trip planning. We can tailor-make your trip according to your interests and requirements, and help to create the best Laos vacation for you.