Experience extreme sports in Cambodia: Why not?

Caution: this post is not really suitable for the non-adrenaline junkie. So, welcome our professional adventurers and risk lovers! As you have known, we all love Cambodia for its authentic landscapes, rich history, and culture, Angkor complex, and ranges of unique temples. But if you think those are all about Cambodia, you may need to think again after finishing this article. Cambodia is totally perfect for extreme sports, also.
Here are all the experiences that will set your heart pumping at a quicker pace, especially if you're a lover of two-wheeled monster motorbikes or flying high in the sky.
Up! Up to the sky!
If hot air balloons and parasailing still can't satisfy your adventure blood, you should take notice of another kind: the microlight aircraft.  With this extreme sports type, Cambodia offers its admirers a unique way of making Angkor's temples even more majestic by this. While no aircraft is permitted to fly directly over Angkor Wat, the permitted 3km radius is enough to see the structures in all their breathtaking beauty. Flights also allow you to take in the floating villages on the Tonlé Sap Lake and the Rolous Group of temples. Microlight aircraft is much quicker than hot air balloons, and give more time to experience the Cambodia clear sky than parasailing. A lovely combination of both!
Dirt biking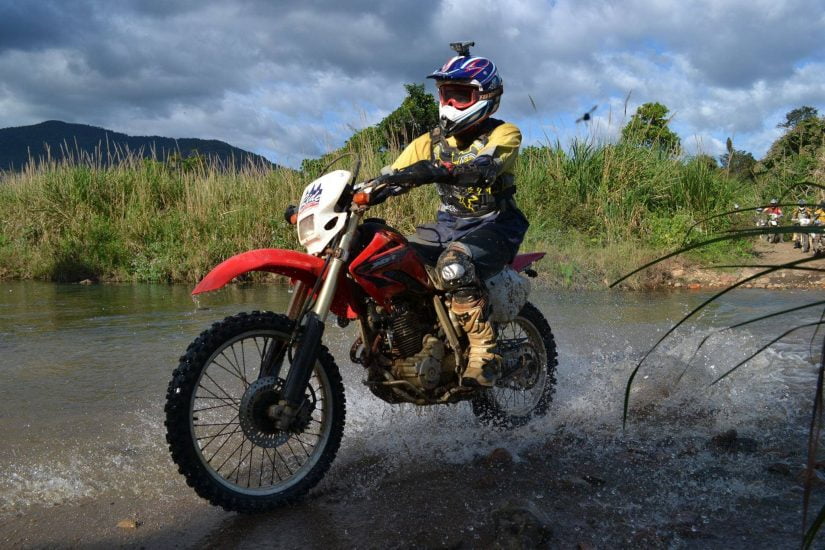 Dirt biking is probably the most popular and easily accessible extreme sport, with swathes of companies specializing in half-day and upward tours of the country and beyond. With many of Cambodia's rural areas connected by winding dirt tracks, sandy lanes, and pot-holed roads, it's the perfect place for some off-road riding.
Walking on water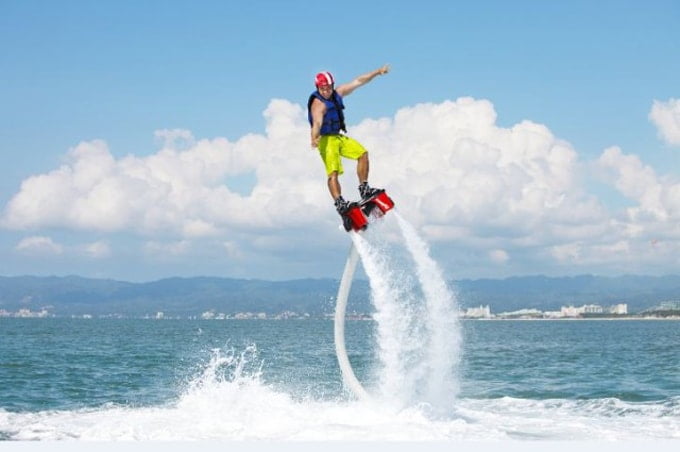 Yes. It means literally walking on water. And no, we are not mentioning any song of Eminem here. Let's use a little bit of your imagination, and think about the feeling of being able to hover above the water and dive through it like a dolphin in your Cambodia tour package. Only thoughts about it make my heart beat quicker. You will be equipped with a special jetpack that has the power to shoot riders up to 15 meters in the air or dive headlong into the water, the experience is as close to flying above water as you're going to get on the Cambodian coast.
Buggy fun
Whatever the weather, you still have the chance to hit Cambodia's dirt tracks and back roads in the off-road four-wheel buggies. Expect to get caked in dirt as you hurtle through the countryside in the clutchless and gearless vehicle. Various tours are offered, taking in waterfalls, remote villages, and jungle, with tuition given ahead of you getting behind the wheel. The special thing is you can hire the driver, and children can even participate in this tour type also if, with extra seatbelts and cushions fitted into the vehicle for them.
Get climbing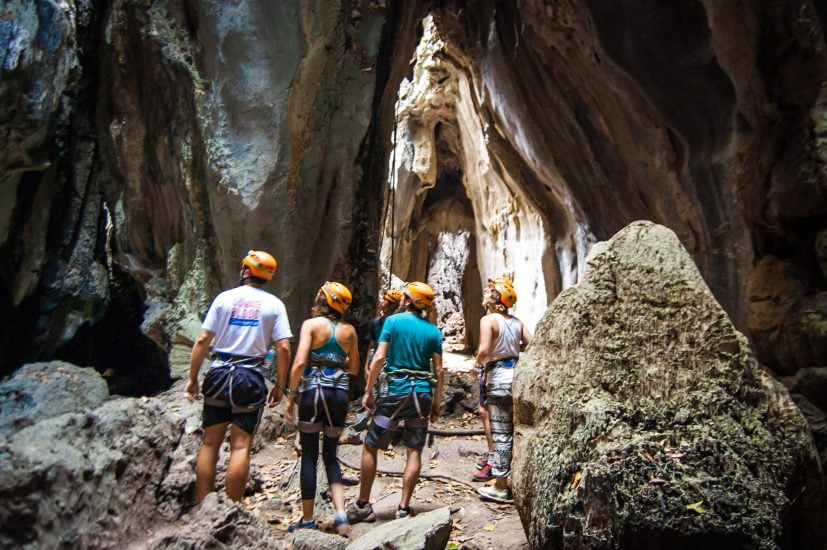 For those want to explore Kampot's untouched countryside and caves from a different perspective in their Cambodia trip, then try the tour, which comprises of rock climbing, abseiling and caving. The tour takes in parts of Phnom Kbal Romeas, home to a series of caves that have been classified as a Natural Heritage Site because of the geographical wonders they are home to. The tours cater to all experiences and are led by trained professionals. Several Cambodia tour operators also offer technical and lead climbing courses at its fully-equipped site just outside of the town.