Exciting experiences for family with kids in Bali

Bali is not only a destination for solo travelers and couples, but this wonderful island also packs heaps of fun experiences for families with kids. This list below includes the top favourites of visitors who have explored Bali with their dearest ones. We promise you and the kids will have so much fun together in Bali.
Waterbom Bali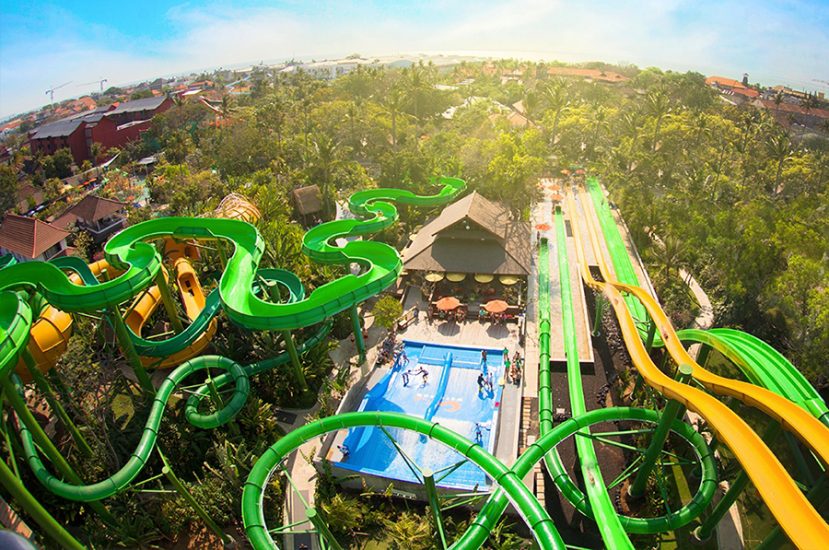 Located right in Kuta, this is the best Bali waterpark and also one of the tops in Asia. A day (or even more) at the waterpark promises a day fully packed with fun and thrilling activities. Okay, then what you can find here?
We are talking about 22 rides and attractions available in the park, all fantastic with a swimming pool with a swim-up bar. The rides are designed with different levels so you can do it by yourself, with your friends or the whole family can join the ride. For a chill family ride, the Python and Constrictor will do. Your kids may also opt for the more intense Twin Racers and Fast N Fierce, which adds a bit of competition in the fun.
For adrenaline junkies, the Climax is a can't-miss!!! You'll stand in a small capsule before the trap door opens, next thing you know, you are plummeting almost vertically 16m down into the water below.
There are many more rides that your family can explore together in the park. At the end of the day, let your mind and body relax by freely floating in the Lazy river, which will slowly take you around the giant park.
Bali Bird Park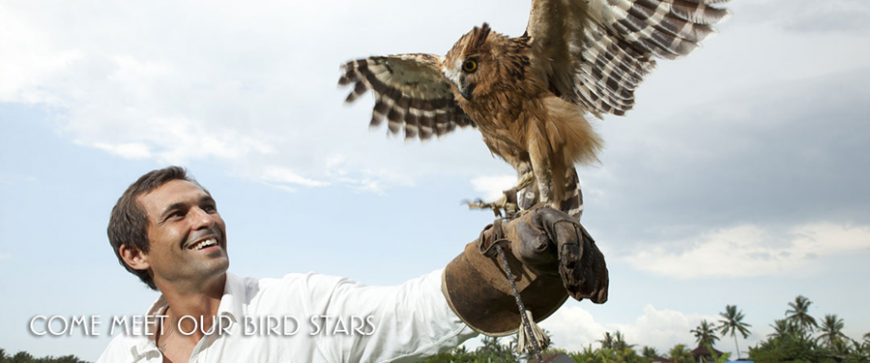 Every kid will love this park. There are about 250 kinds of bird species – the most extensive collection of birds in Indonesia. Not only the birds are from Indonesia, but also those you'll usually find in Latin America, Africa, and Australia, putting this destination at the top of places for families in Bali. Your kids will have fun interacting with some of the birds, they will also gain knowledge about these species too.
After a walk to watch the birds, your family can join the exciting shows offered by the park. The staff, who are very knowledgeable and friendly, will help your kids get close to the birds, put them onto their shoulders and make sure that the kids are engaging with the animals in the right way. During some shows, the audience may feed the birds or hold them on their arms when they are landing after they took a short flight.
The Bali Rainforest Show is not to be missed as it's a "Free Flight Bird Show" where you can see macaws, storks, cockatoos and other birds as they soar through the sky – a fantastic chance to see a variety of birds and experience them close-up while they spread their wings and soar toward the sky.
White-water rafting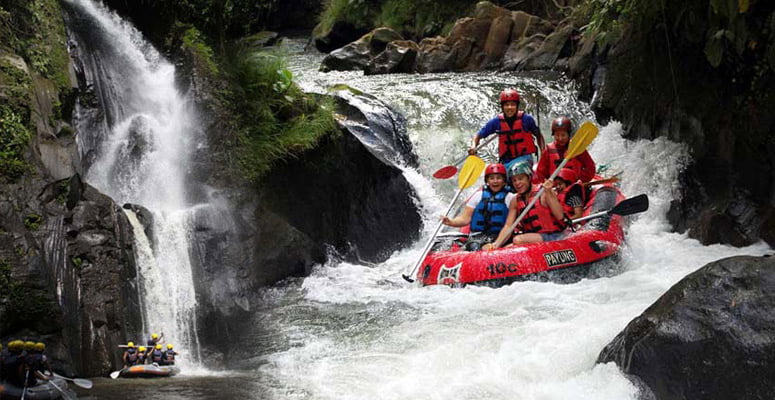 So the Bali Waterbom Park and Bali Bird Park are all cool, but you know what's even more exciting? A white-water rafting adventure!
There are three locations in Bali where you can take on whitewater rafting trips – Ayung River Ubud, Telaga Waja River Karangasem, and Melangit River Klungkung. Out of these 3 rivers, Ayung River is considered the most ideal for white-water rafting in Bali. The stream is extended and the current is not too strong, so the whole family can experience this together.
As you follow the stream, you can take in the extremely eye-pleasant nature scenery of Bali rainforests and the beautiful rice terraces – Bali's iconic image. As such, your family may also see some of the wild inhabitants in the rainforests. White-water rafting in Bali is the best way to create family memories and enjoy pristine nature at the same time!
Bali Sea Walk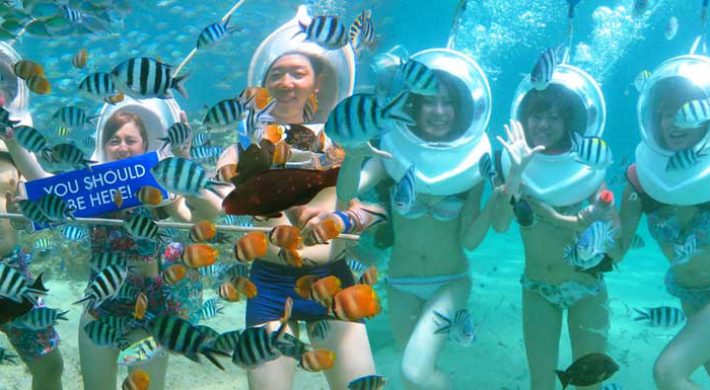 Your family can experience the unique and fun sea walk together, you don't need to know how to swim for this one. And yes, you'll literally be walking under the water.
Sea-walking is a new trend that's making waves on the island. You can see the mysterious world beneath the clear waters, without even getting your hair wet.
Based in Sanur, the Seawalker tours provide special helmets and body weights so that customers can sink to the shallow ocean floor. And from there, anyone aged nine to 70 can observe Bali's vibrant marine life, getting up close to fish and reef, all in a safe environment. Your kids will definitely have a blast of fun with this cool activity.
Let Us Help You Plan Your Bali Trip.
Don't let the planning stress you out. Tell us your travel ideas and our travel advisors are very glad to give you suggestions and guidance for your trip planning. We can tailor-make your trip according to your interests and requirements, and help to create the best Bali vacation for you!