Cambodia Perfect Destinations for Lovers
Among thousands of lovebird nesting around the world, it is such a hard mission to find a perfect romantic place to enjoy with your better-half. But if you are narrowing the map, and specifically looking for romantic destinations in Cambodia, here are some excellent suggestions for your plan, as Cambodia is the home to ancient temples, perfect white beaches and pristine countryside, which is really suitable for a honeymoon or trip with your lovers.
Kratie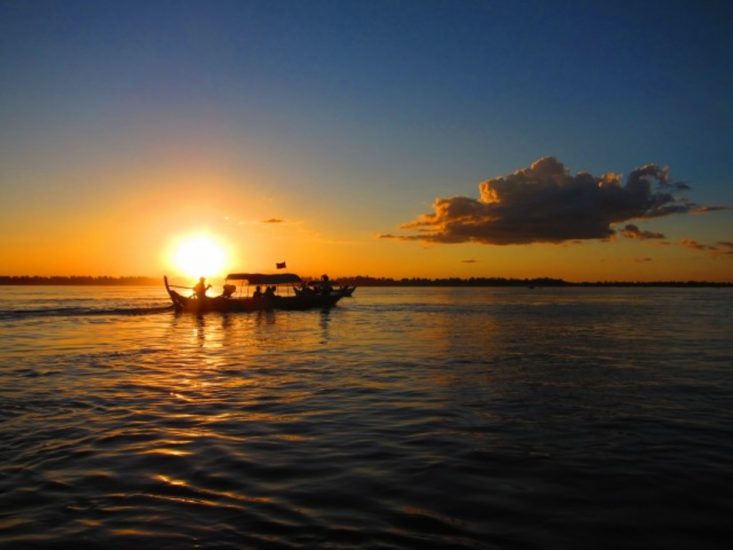 Kratie is a perfect place for couples who like to get off the beaten track and sample real rural Cambodia. With palm-studded emerald paddies, buffaloes grazing in twinkling pools of water, this destination is suitable for both a private picnic and a cruise down the Mekong at sunset. And if you are lucky, you will have a chance to meet the Irrawaddy dolphin that swims in the area. Dolphin and sunset, and a cruise, and champagne? We can figure out what can be more romantic than this set!
Mondulkiri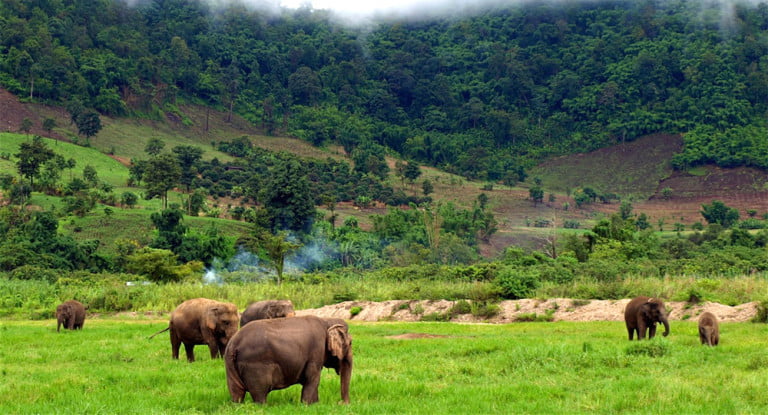 Another destination for ones who'd like to be away from the tourist trail, Mondulkiri, a spectacular mountainous region with wonderful wildlife ready to be explored. You will fall in love again in Mondulkiri, right at the moment you see the lush rolling hills, mystic jungles, gorgeous waterfalls and lovely valleys. This is home to some of the country's most rare and endangered wildlife, including leopards, water buffalos, and elephants. It means your Cambodia holiday will become not only romantic but also full of exciting adventures. What do they often say? "Love is getting on an adventure together"? Right?
Phnom Penh

Phnom Penh, the heart of Cambodia, is a capital be full of history and beauty. In this city, the history and the culture are so thick that you feel like they can be grabbed with your hands. Be sure to taste some local dishes as the food is something not to be missed; and you can find here a bunch of finest restaurants which are perfect for couples, for example, Malis (Norodom Boulevard) owned by revered chef Luu Meng. Some rooftop bars will offer you and your lovers 360-degree views of the sprawling capital below. The sunset in these bars is something that you can't miss. Good food combined with friendly and helpful locals get the romantic juices flowing.
Song Saa Private Island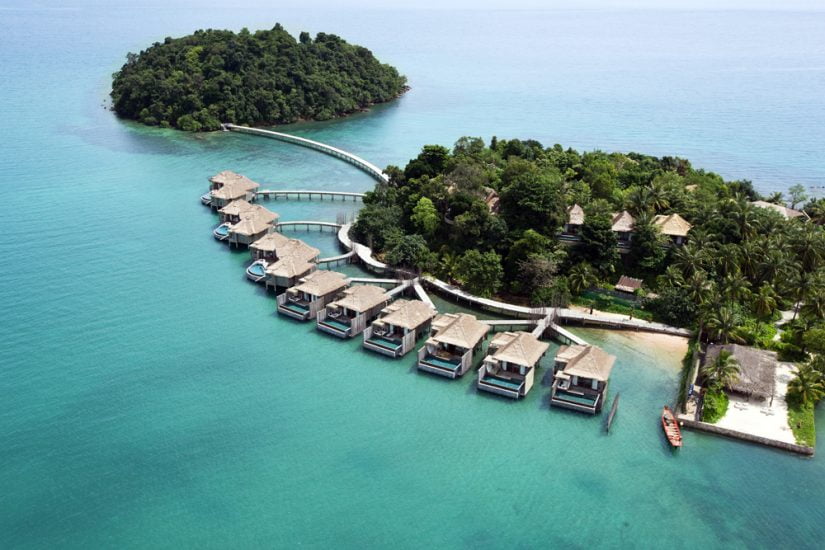 And the last name in this list actually is a noteworthy name for all lovebirds looking for the true romantic nest: Song Saa Private Island. Song Saa is a private and one-resort paradise, which is actually made up of two island gems – Koh Ouen and Koh Bong – in the Koh Rong Archipelago off of Cambodia's major port and tropical tourism center, Sihanoukville. The only neighbors of the resort's over-water, jungle or ocean-view villas are rainforests and tropical reefs. This island offers you the luxury and private atmosphere, with precious landscape and a hard-to-resist romantic sense. A love trip to Song Saa? We can imagine how envy your friend feel when they see the pictures on your social media accounts.